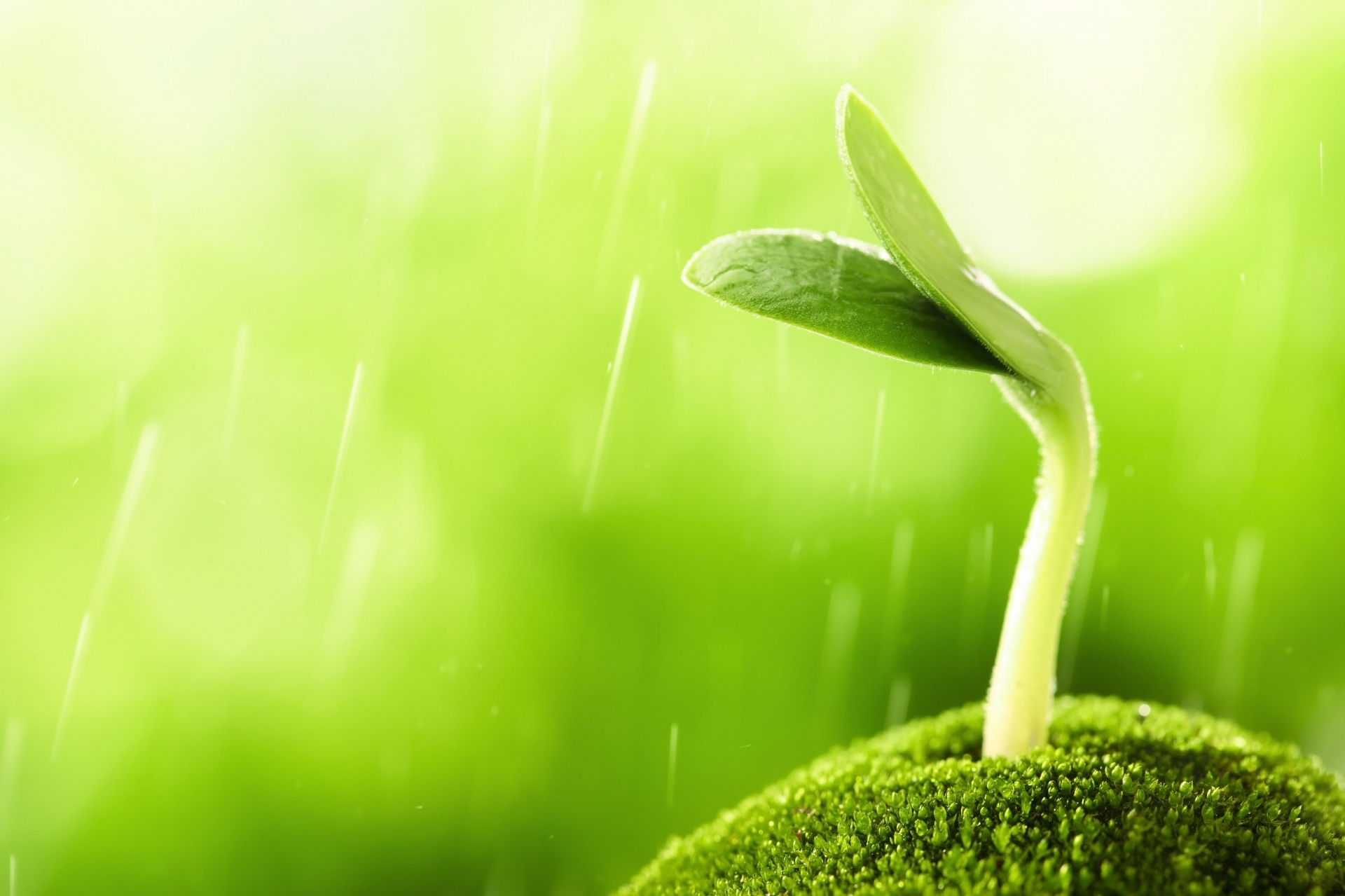 Josh and our beloved friend Kelly recently threw an unforgettable baby shower for me. They had been planning all the details secretly for MONTHS! I felt so loved and cherished, and I definitely cried a lot.
The theme was "Enchanted Forest" (my life theme) and the party was held at one of our favorite burger joints in Nara prefecture.
First we enjoyed a meal with all our friends both local and from the teaching community! I ordered a Bacon Avocado Cheeseburger with fries and an Oreo Milkshake and it did not disappoint. It's so nice to have a nostalgic taste of American cuisine every now and then. 😉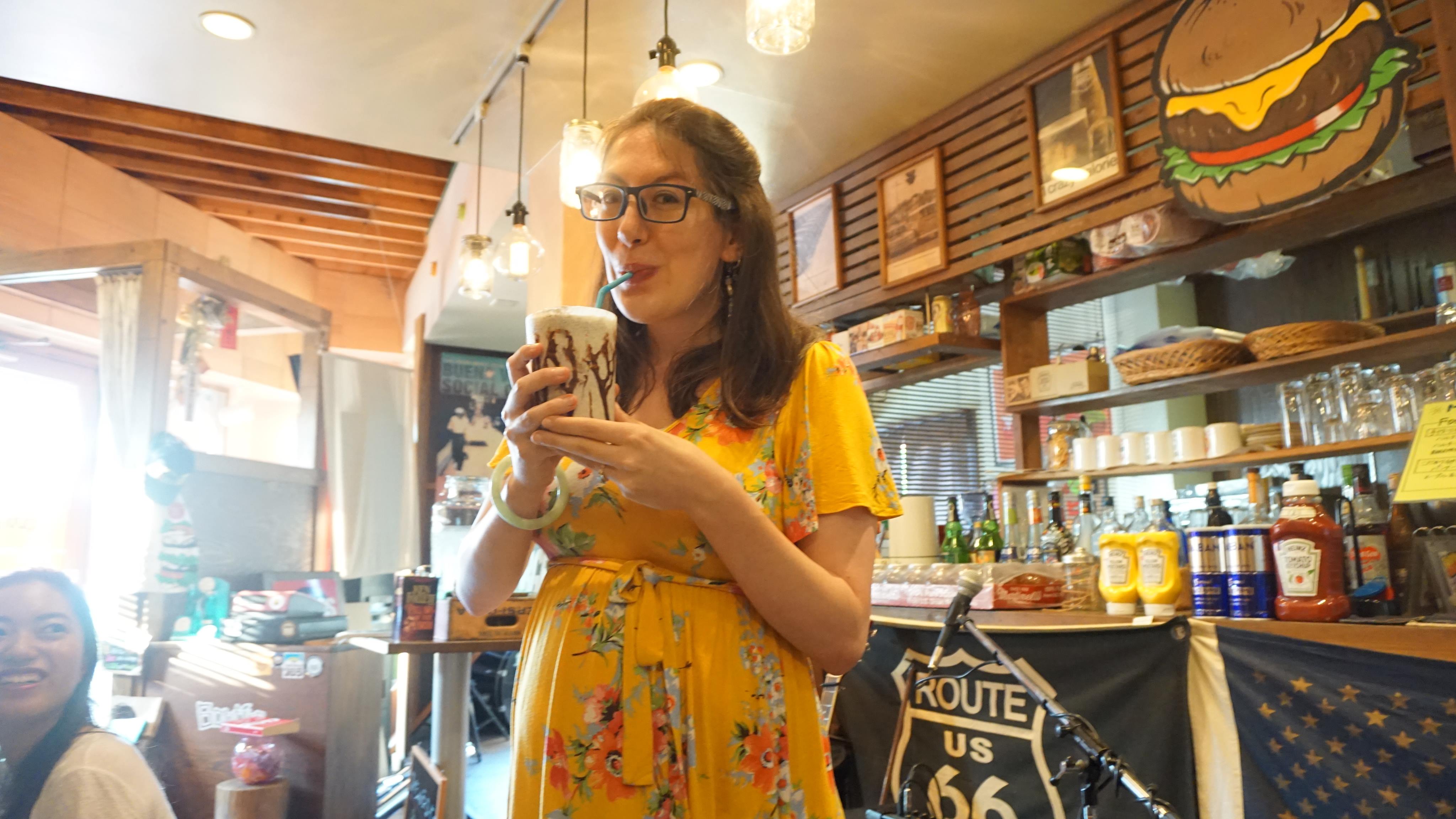 I really enjoyed catching up with some friends that I haven't seen in a while and sharing some of my unique experiences while expecting in Japan.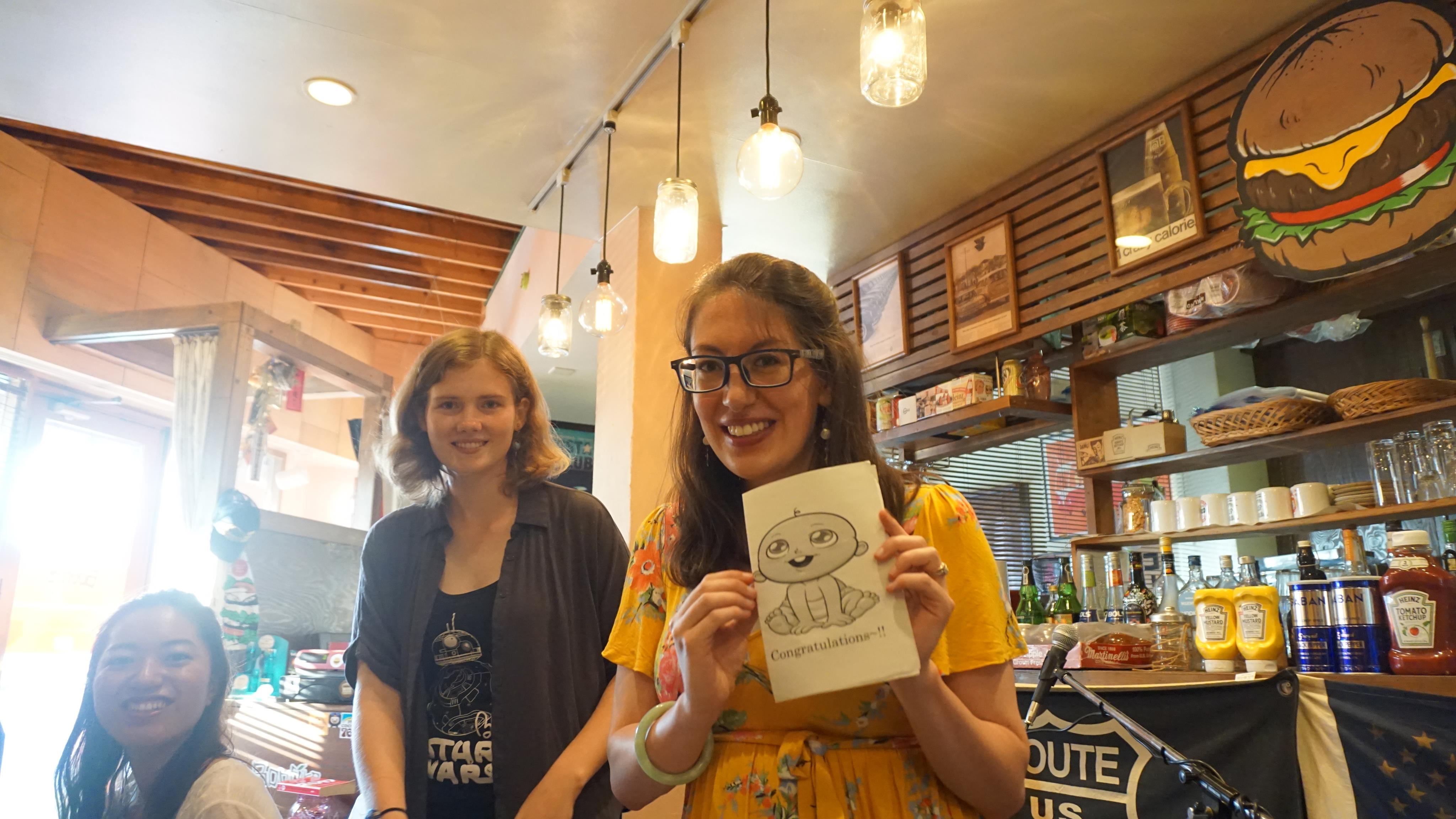 After food and so many thoughtful presents, a special announcement was made by Kelly! I would be set on an epic quest- not only the quest of motherhood, but a journey to unlock the secret treasure of wisdom from ages past. Kelly held up a large, locked basket in which the aforementioned treasures were sealed.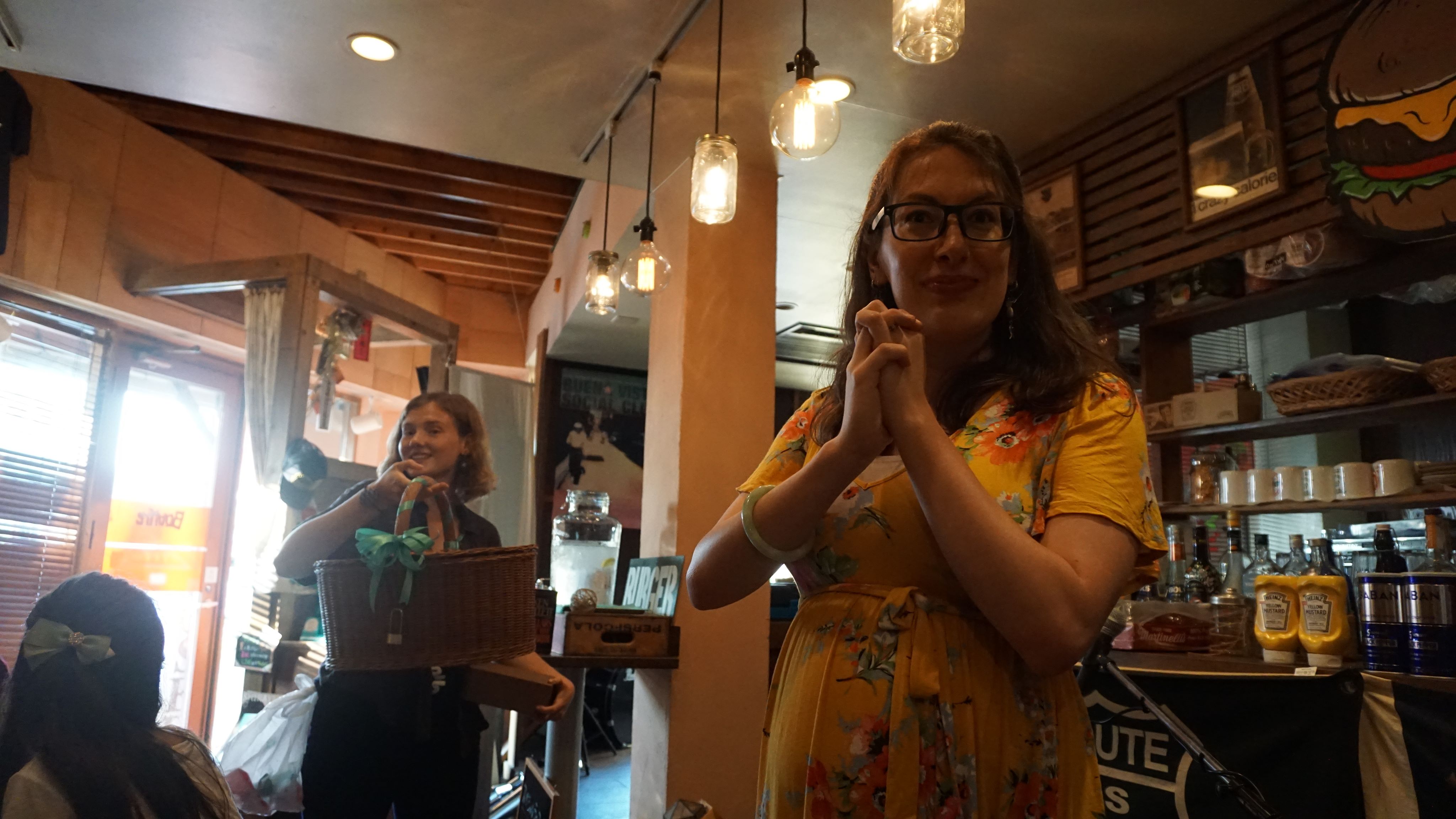 How cool! I was absolutely giddy at this point. Josh and Kelly had really gone all out with their secret planning. The quest would consist of three portions- first, I must cast "Charm" on the party by singing a lullaby of my choice (they know I love to sing!).
I chose "Moon River", a song that has been stuck in my head for months now and in turn became a sort of lullaby to my little one. As I was singing, I started thinking too hard about the lyrics and my baby, and I just broke down in tears in front of everyone!! The love I felt was overwhelming and I barely got through the rest of the song, haha.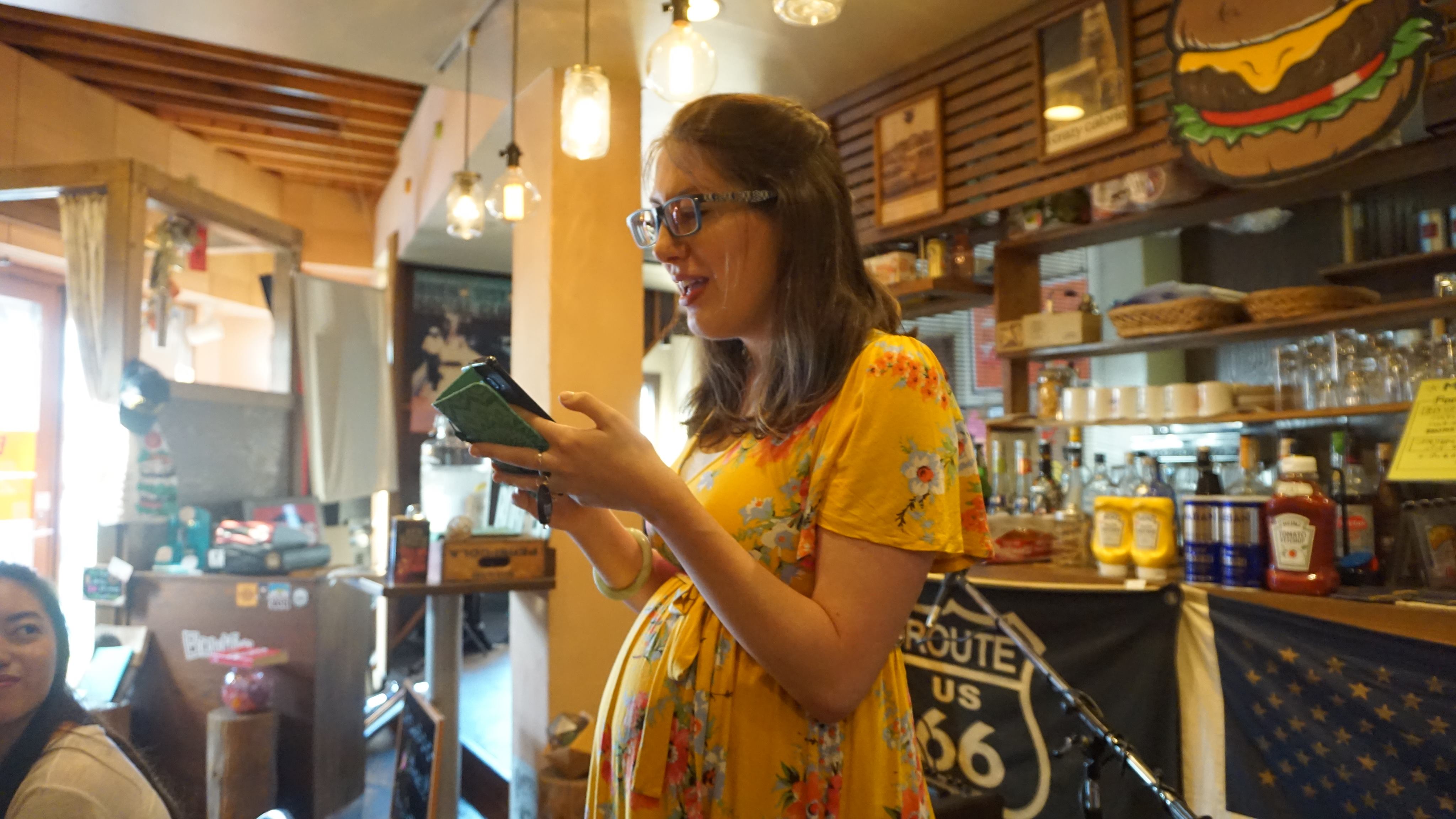 Next I was given a mysteriously heavy box containing an odd device and a little blue flashlight: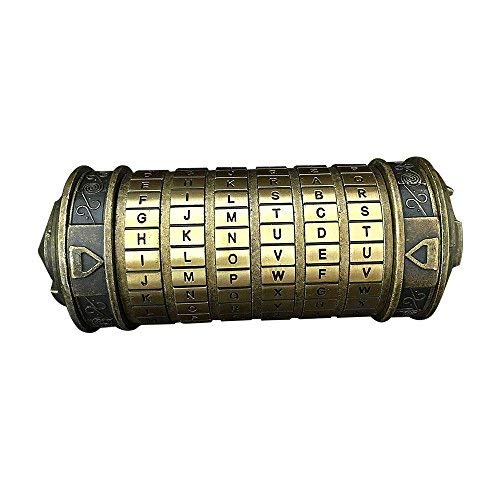 It was up to me to find the secret code by searching the room to find hidden faerie companions! Some of them were tucked into books or hidden behind shelves.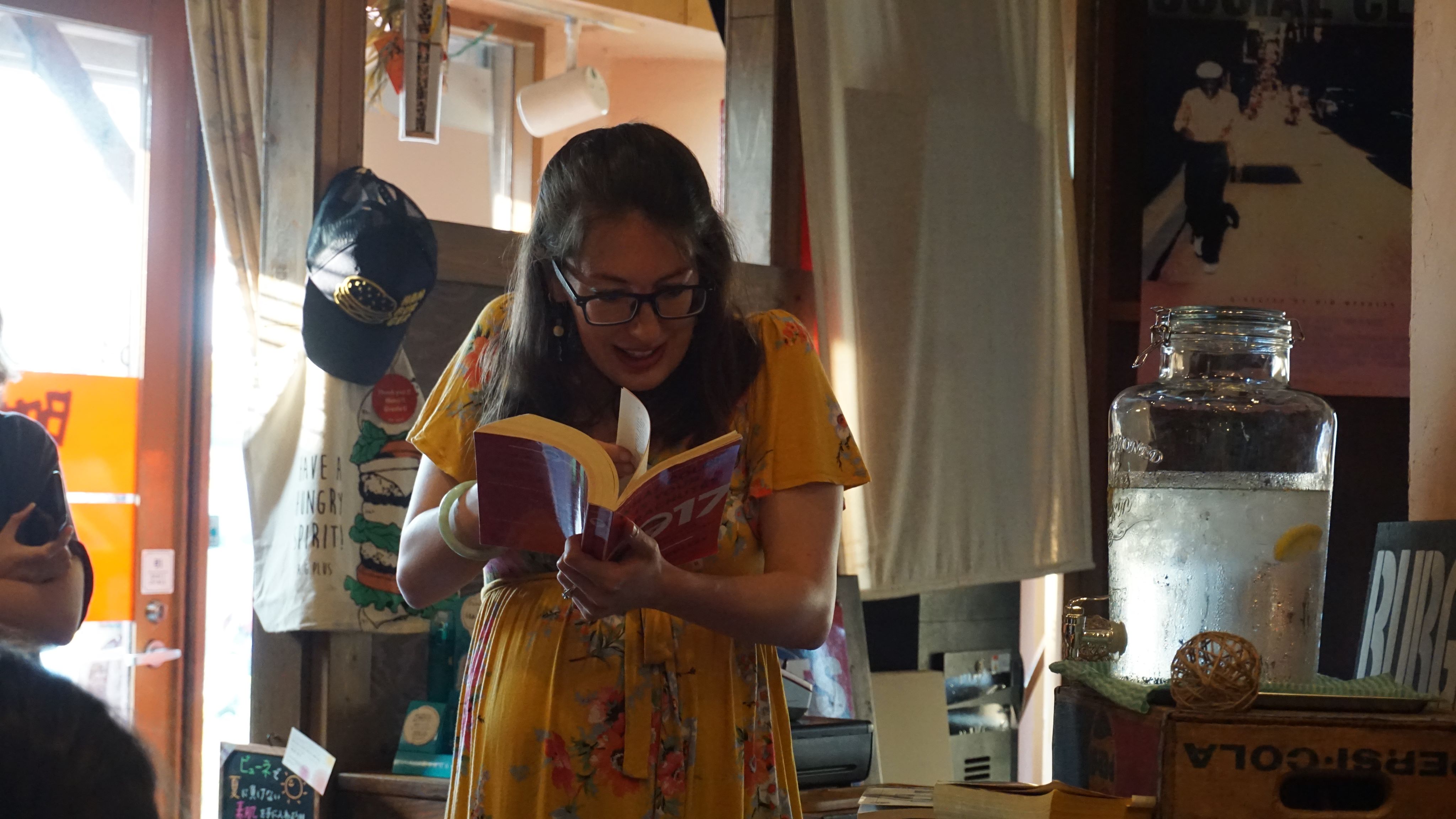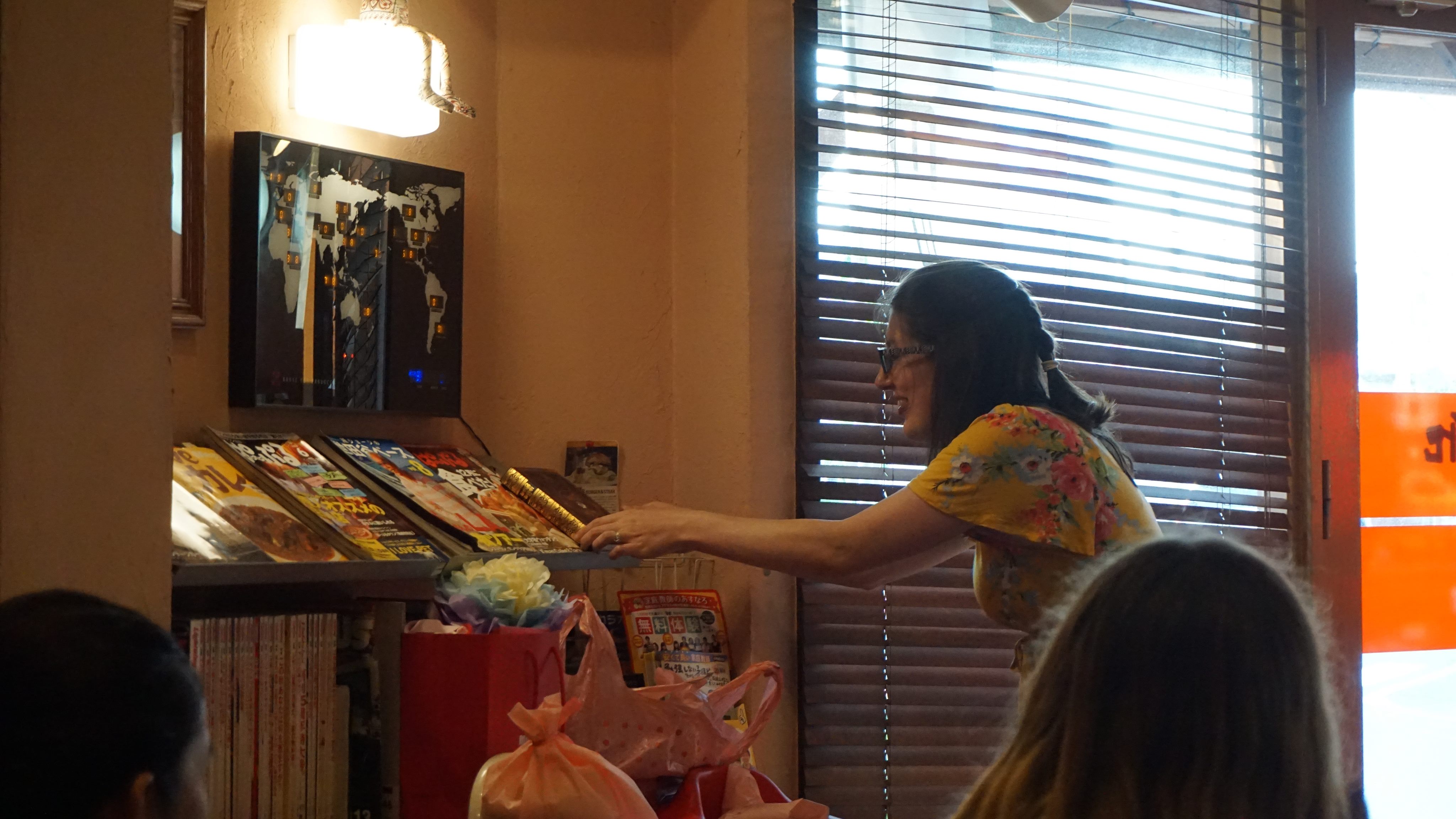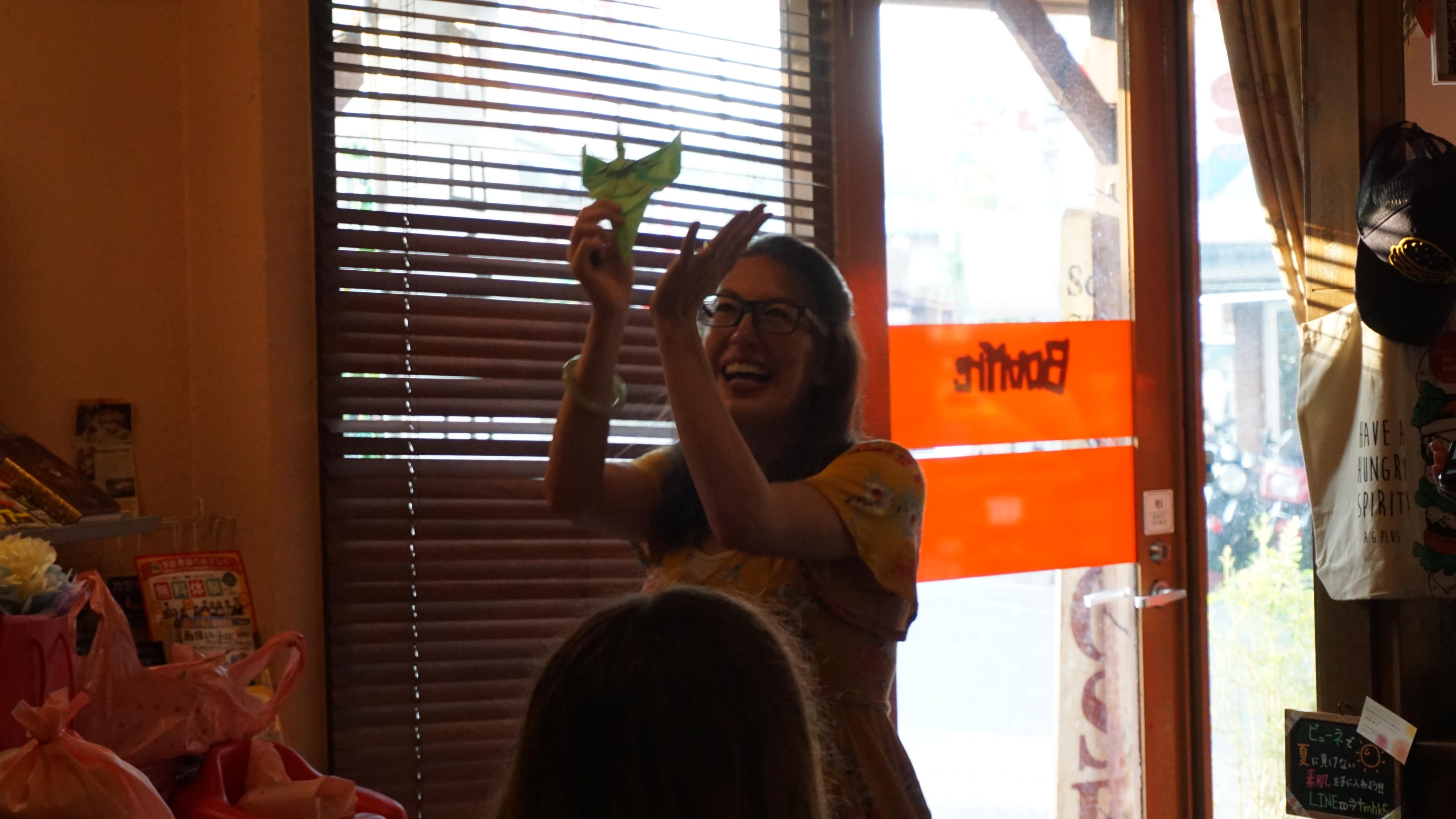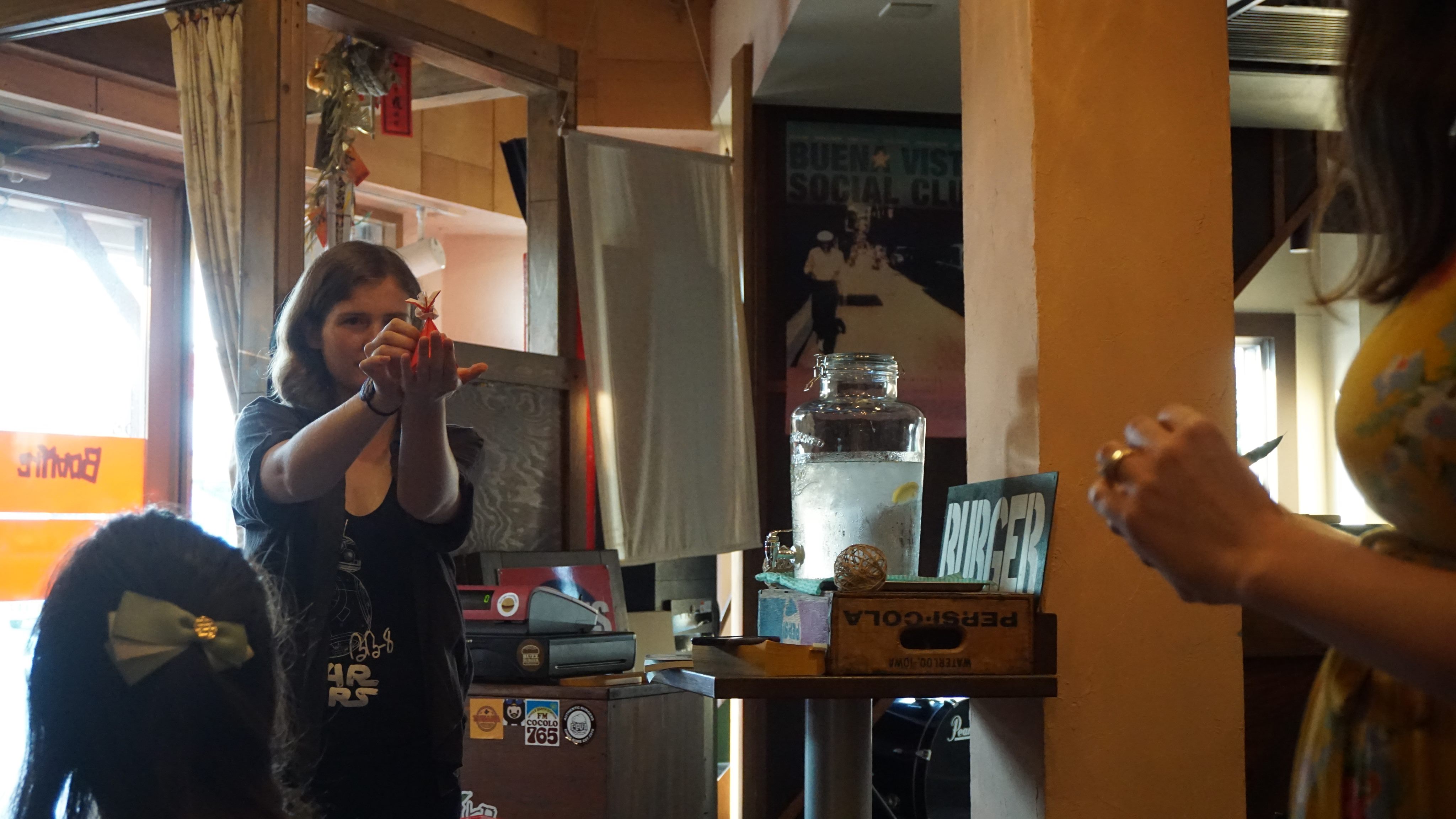 By the way, Josh MADE these little faeries from origami! Remember the blue light? It revealed a secret code hidden within their wings in invisible ink.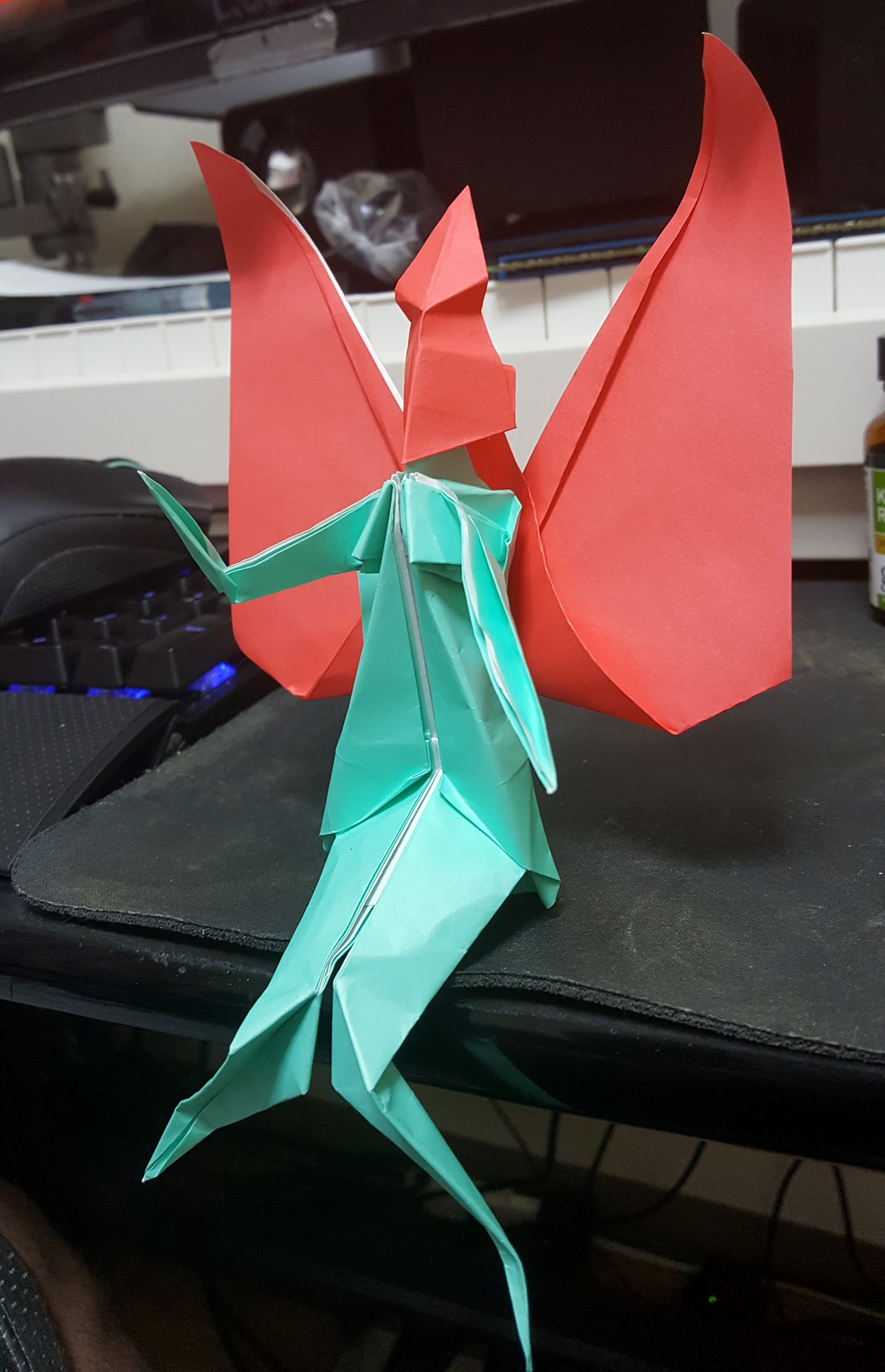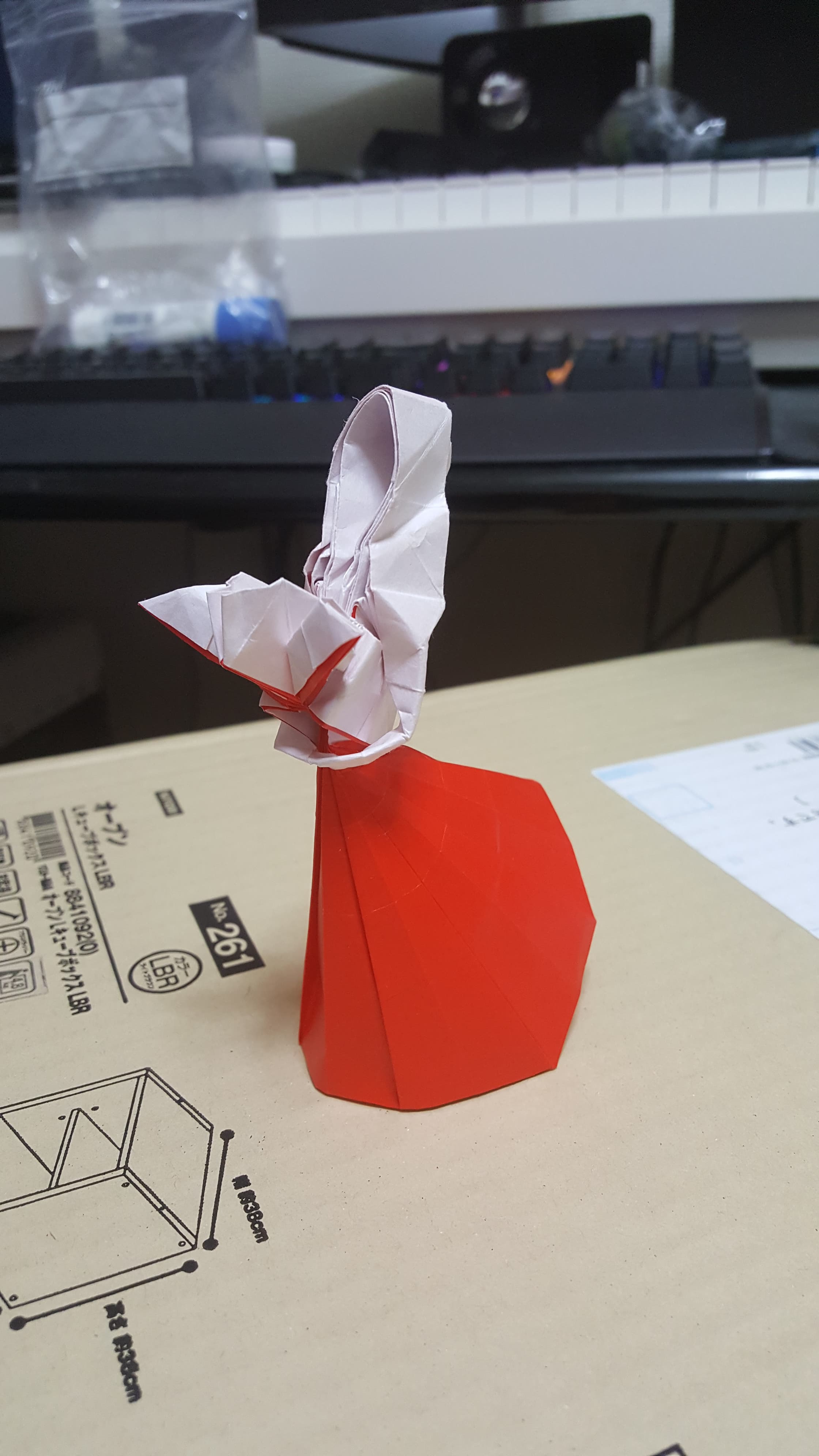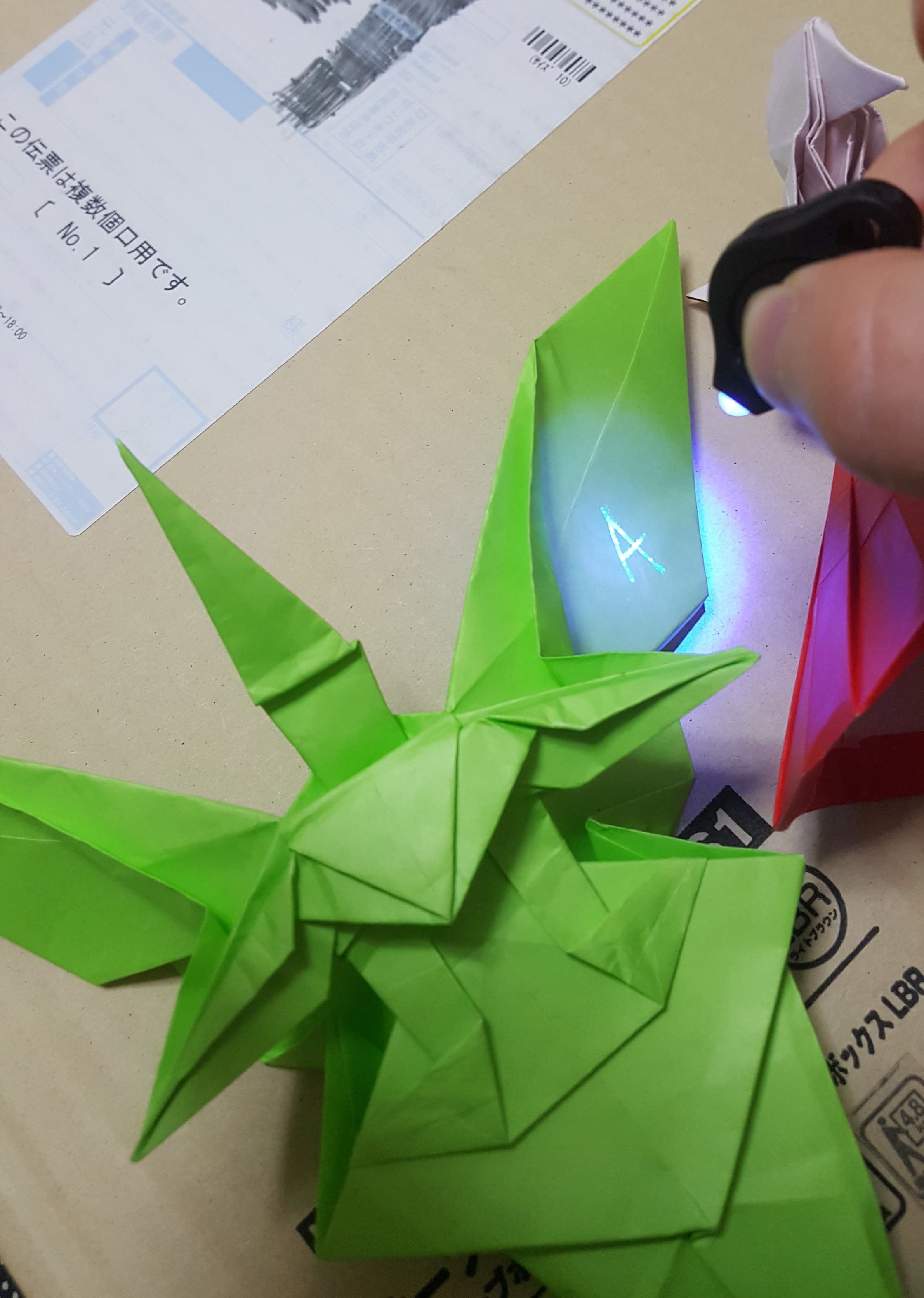 I unscrambled the secret letters supplied by the faeries and input them into the codex…only for it to unlock a tiny key which I could then use to unlock the treasure basket! <3 As you can tell from the pictures, I was too excited.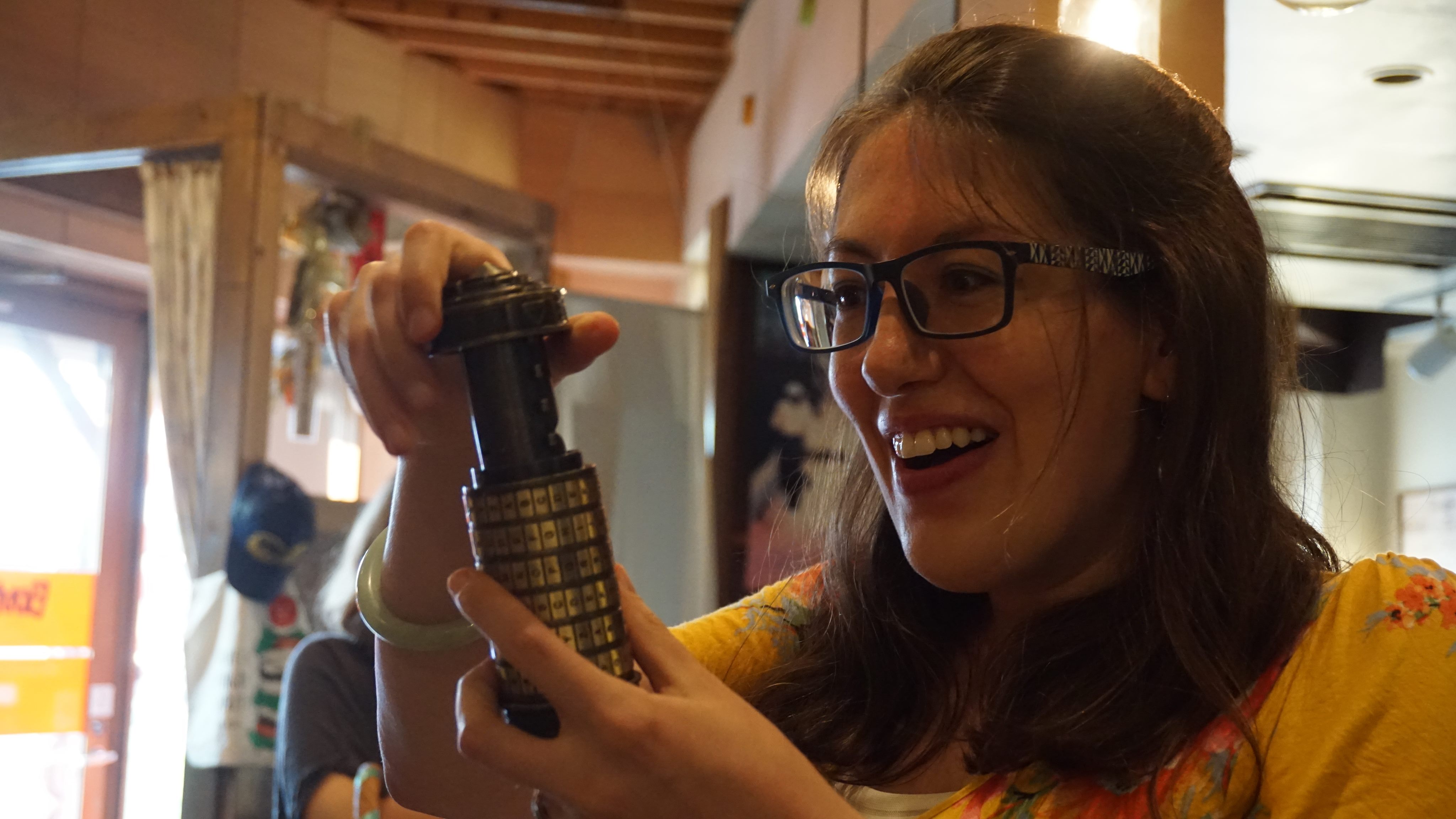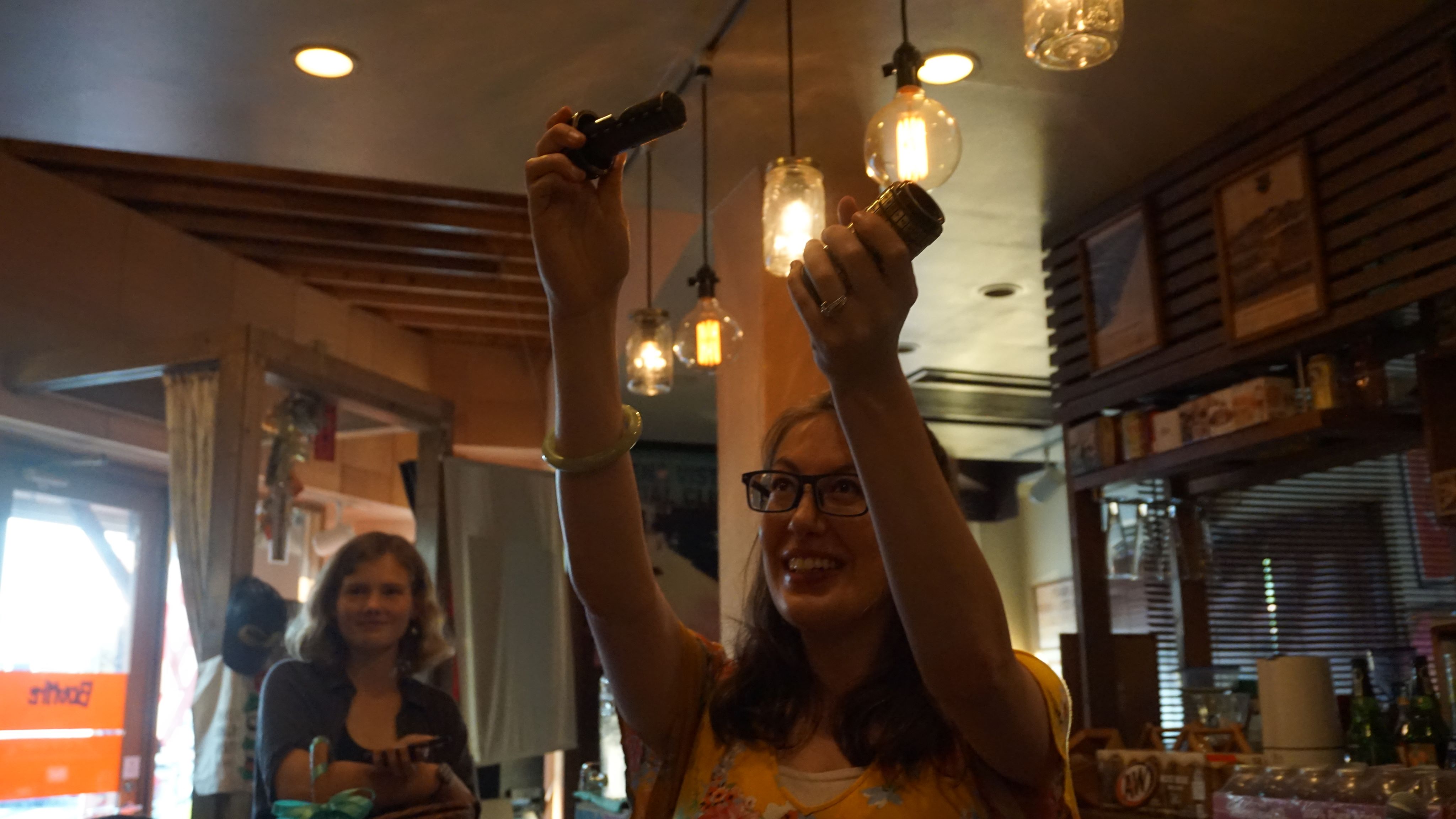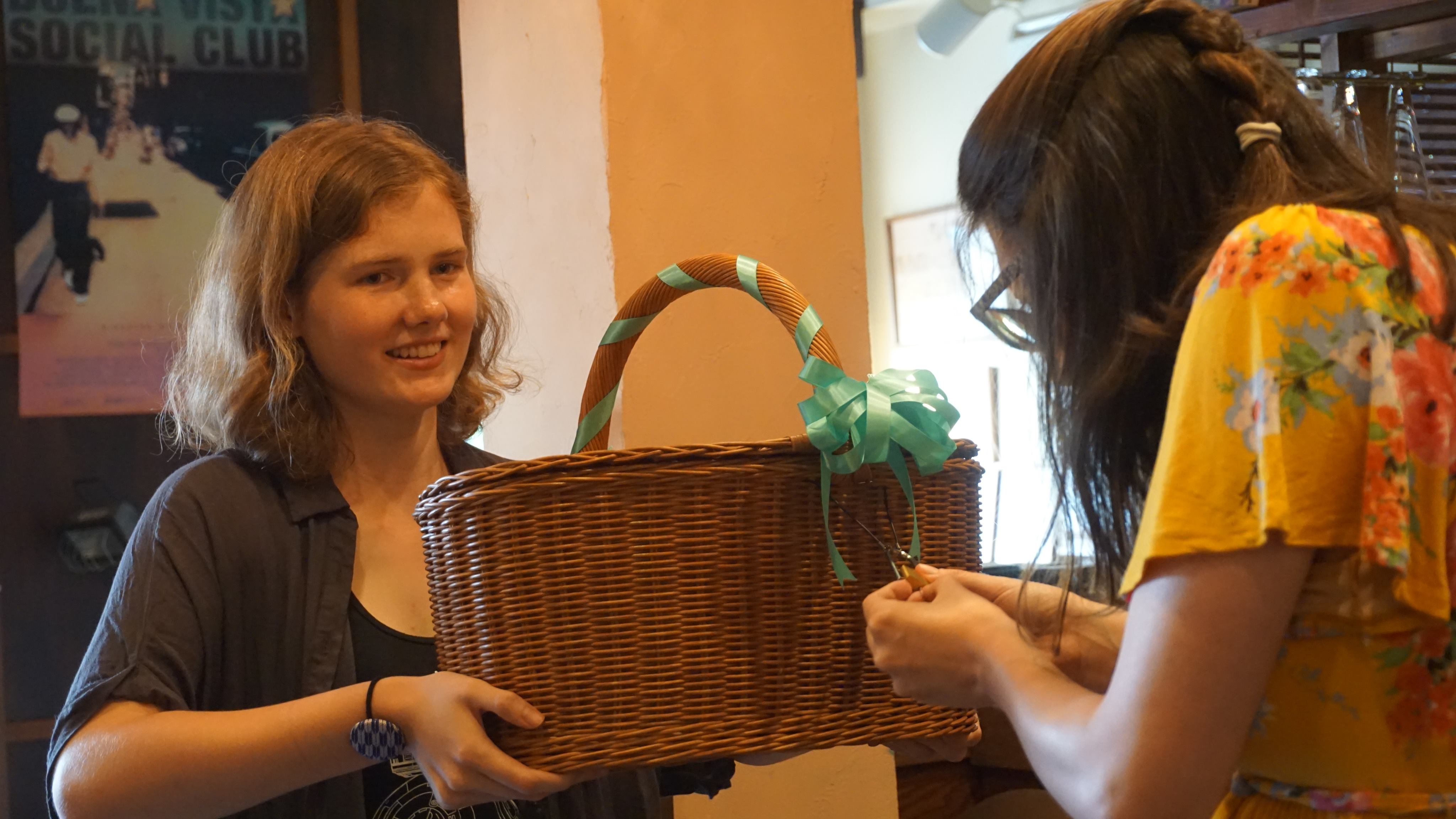 The basket included many more wonderful gifts for the baby from Kelly including some unexpected surprises- a postcard from New York and handmade gifts from our much adored, recently-internationally-separated expat friends, Margot and Zane! I was SO elated to hear from them (we met during their time in Japan) and the gifts- a hand knit little owl from Zane, and a lovingly crafted miniature book from Margot- were so fantastic! <3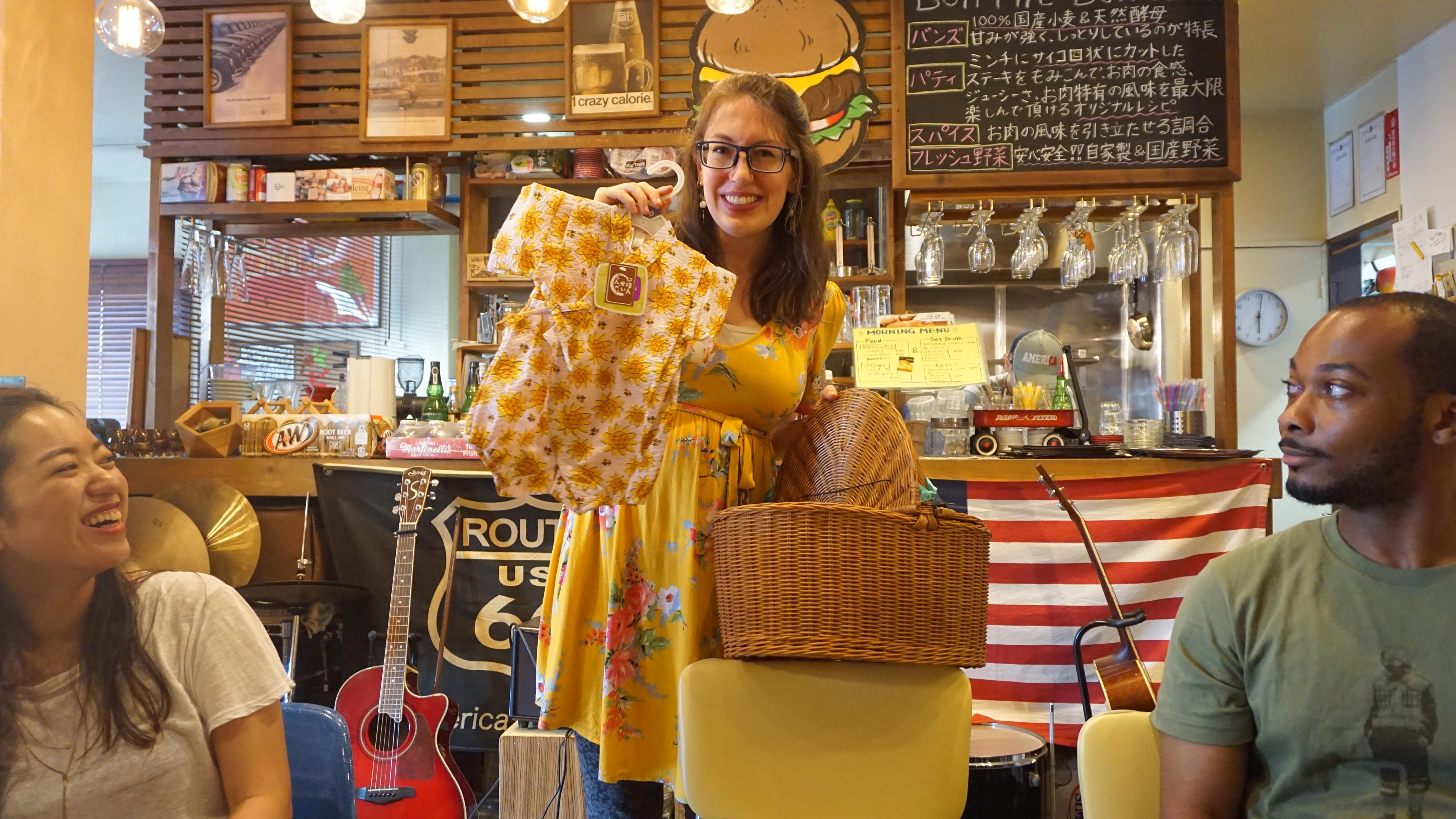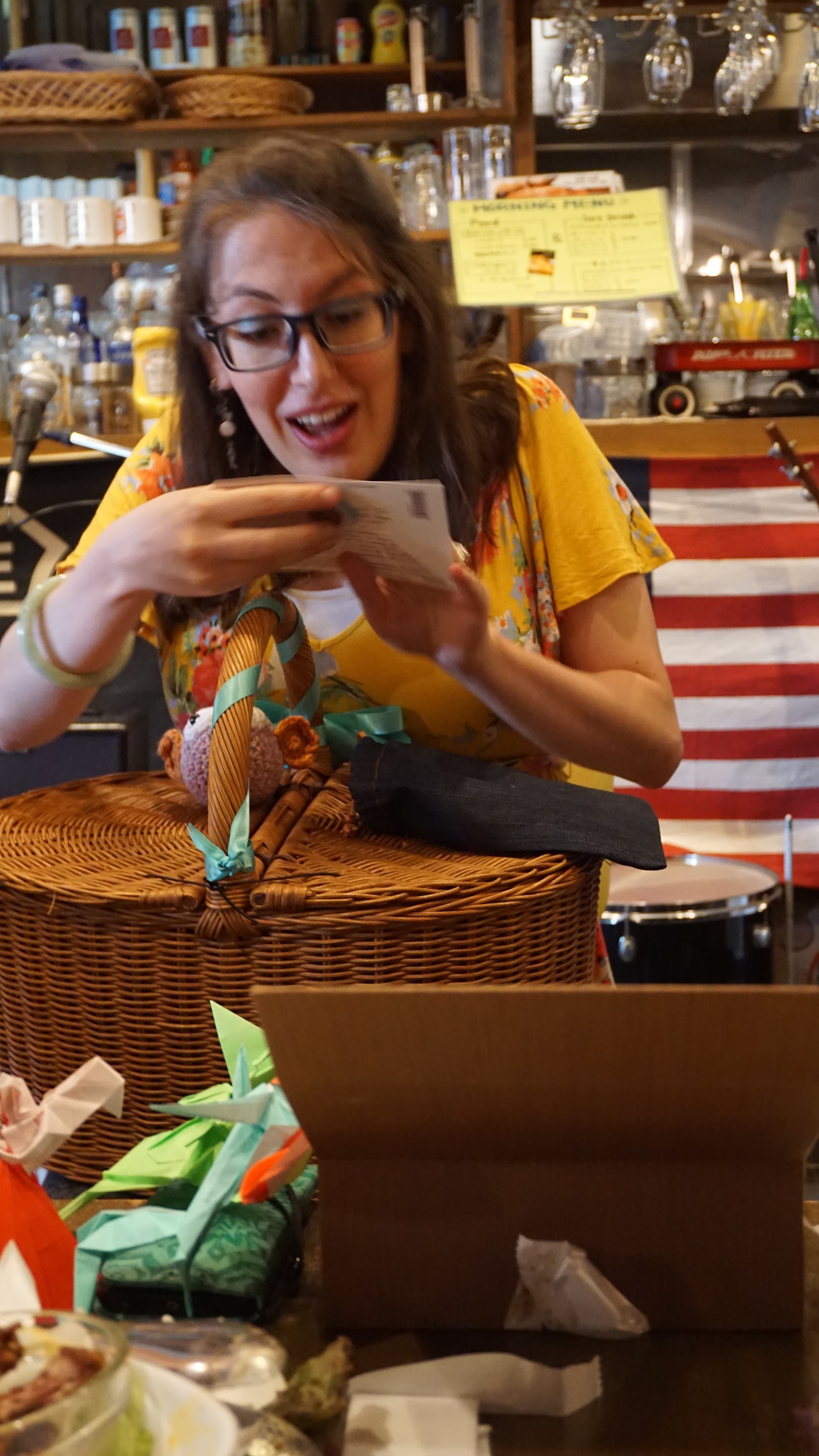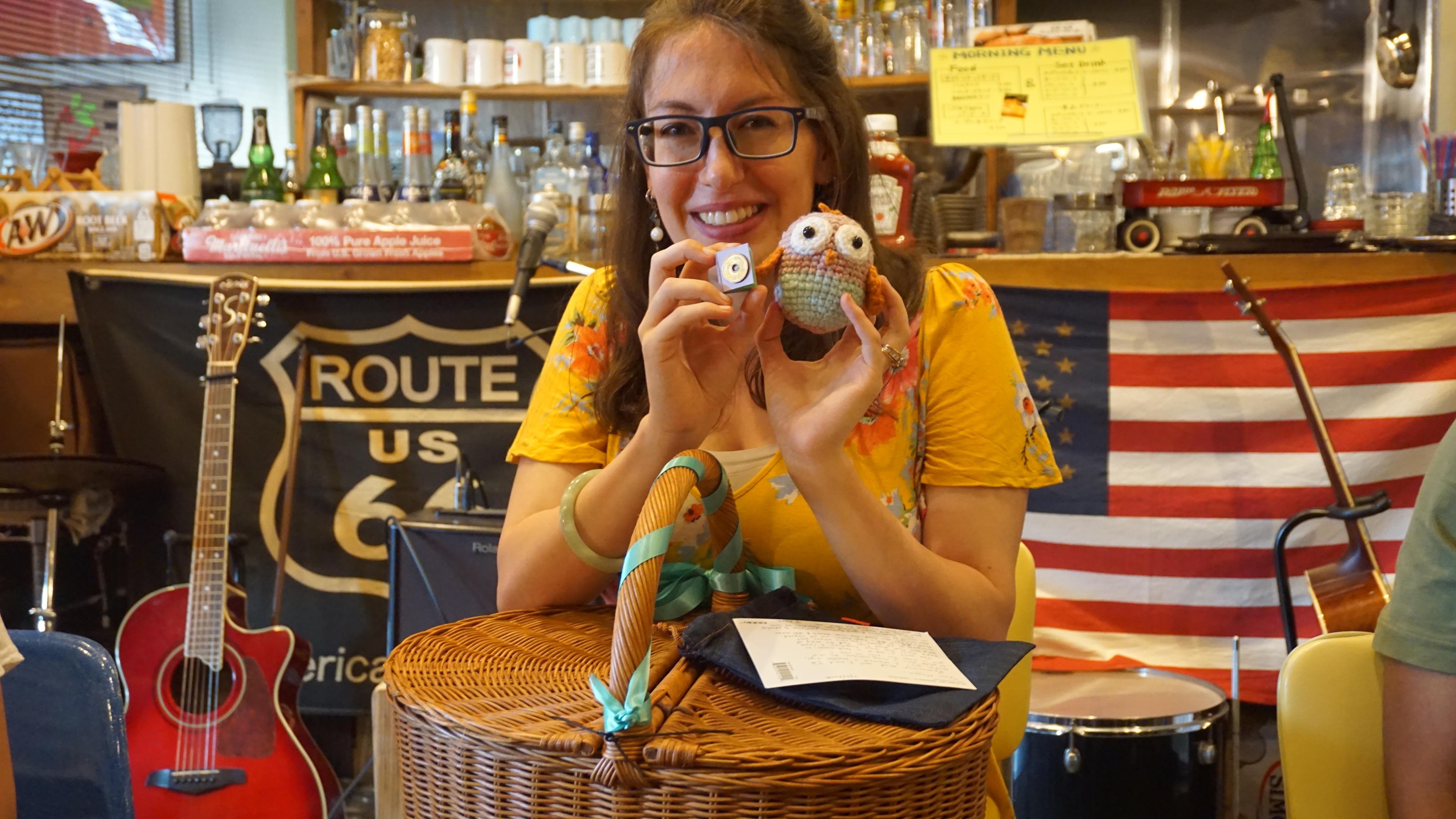 However, there were even more secrets to be revealed! The basket had a false bottom- and underneath that was a fat folder FULL of letters from supportive friends and family members back home and across the states!! I was totally not expecting something like that and I was incredibly touched. Witness my embarrassingly candid shocked face, lol.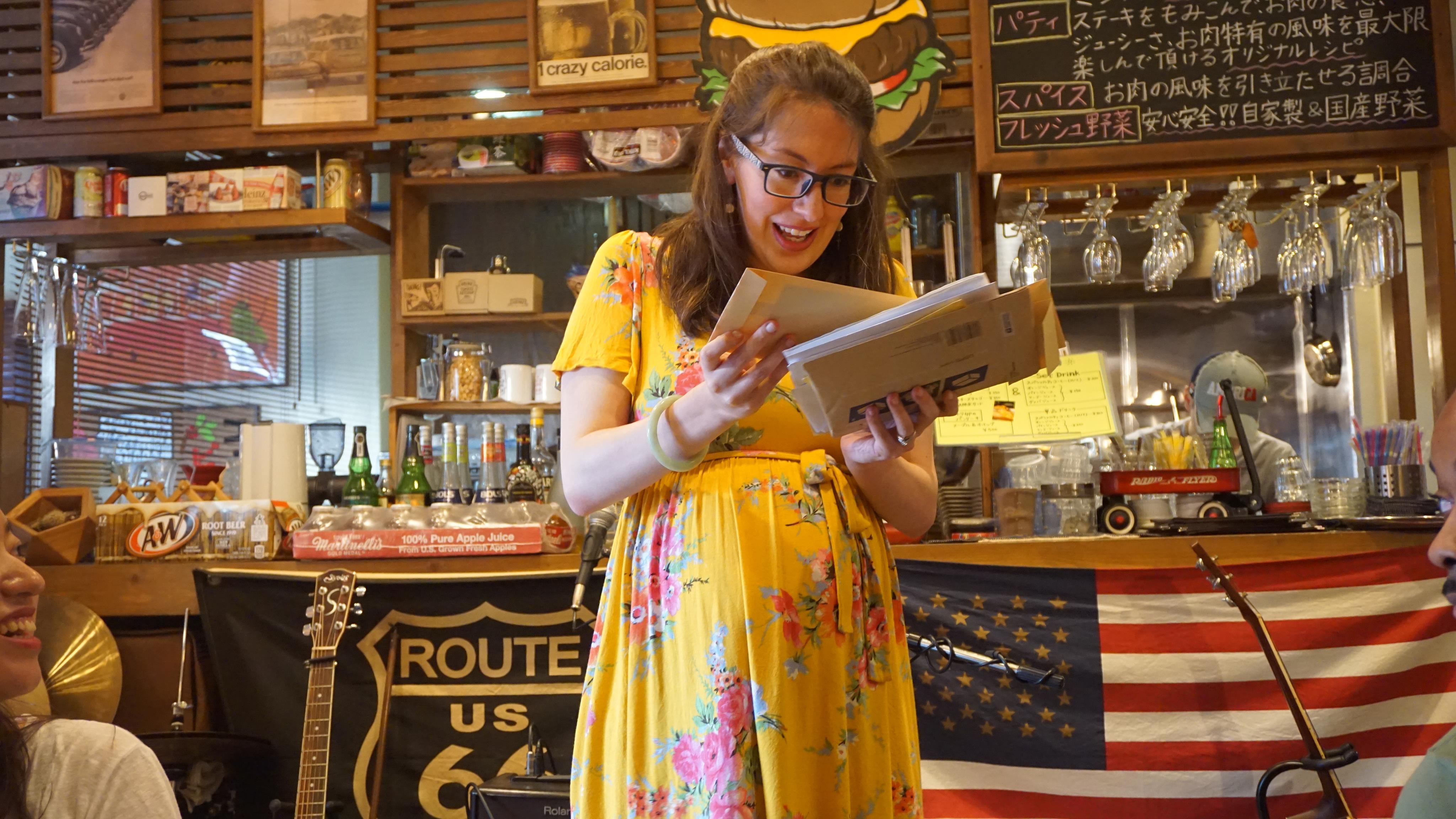 Now I'm here with only one month to go until we meet our little one!
As I said on my Facebook page, If it takes a village to raise a child, then I'm so glad that you're my village. I love you, Nara friends!