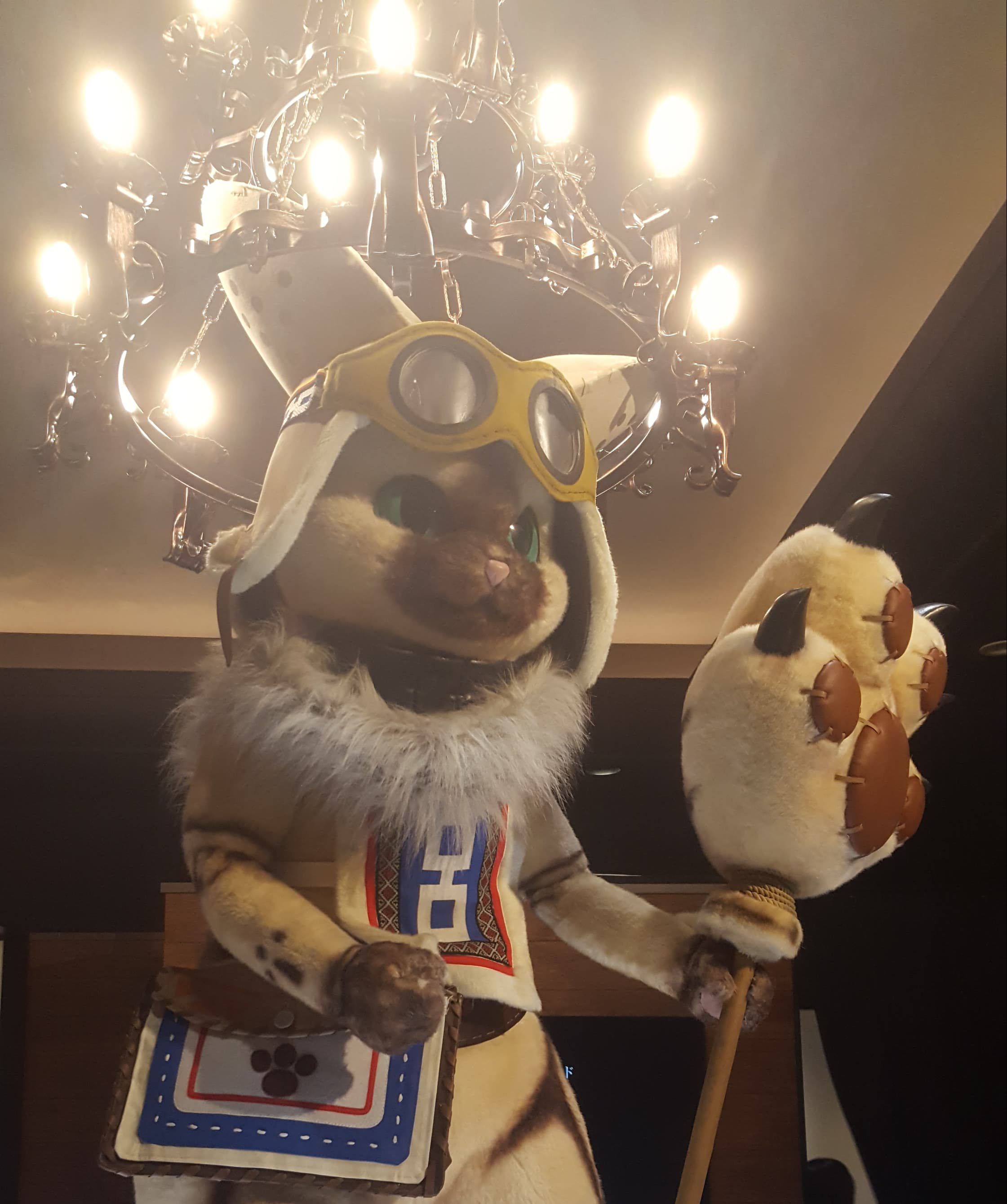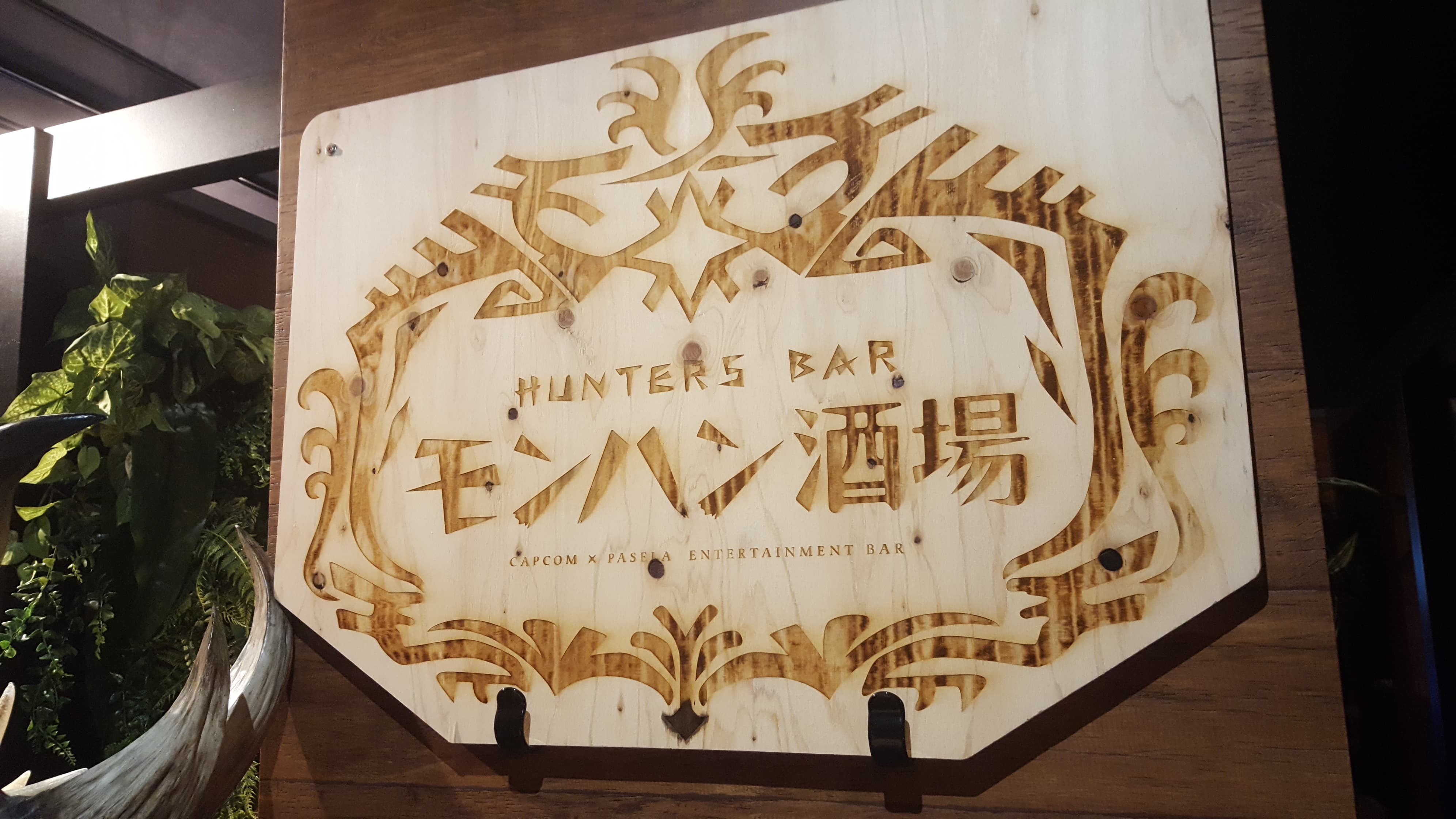 A major disappointment turned into an exciting and spontaneous adventure for us last night in Osaka!
Initially, we had planned to see The Killers in concert this week. This doubled as both an early birthday present for me (September 29th!) and as a "push present" from Josh as we await the arrival of our baby next month (October!). I was so excited- I would finally be able to see my favorite band in person! However, due to severe typhoon damage at the Kansai International Airport, the concert was cancelled at the last minute. I sadly had to send the tickets back to the distributor in a hurry and hope for a full refund…
To make up for our loss, we decided to make a date in Osaka anyway. No solid plans, just a little fun in the big city together. We stopped by for a late lunch of fish n' chips at Hub Pub (with plenty of malt vinegar!) and then explored the lovely Namba Parks (which you may have seen featured on Reddit for its amazing "forest in the middle of a concrete city" aesthetic). We chilled on the rooftop and caught some nice Pokemon while deciding what to do next.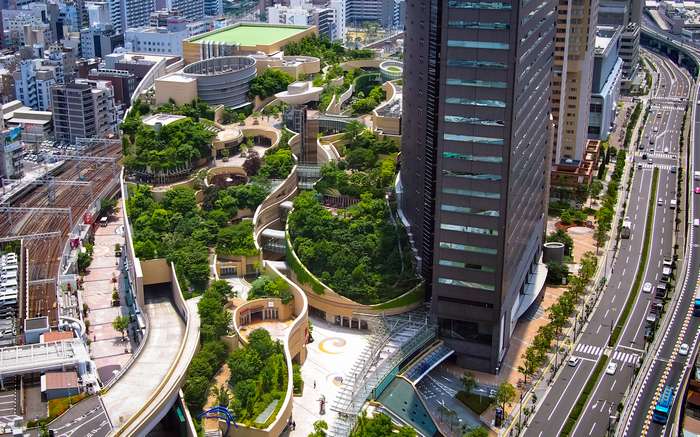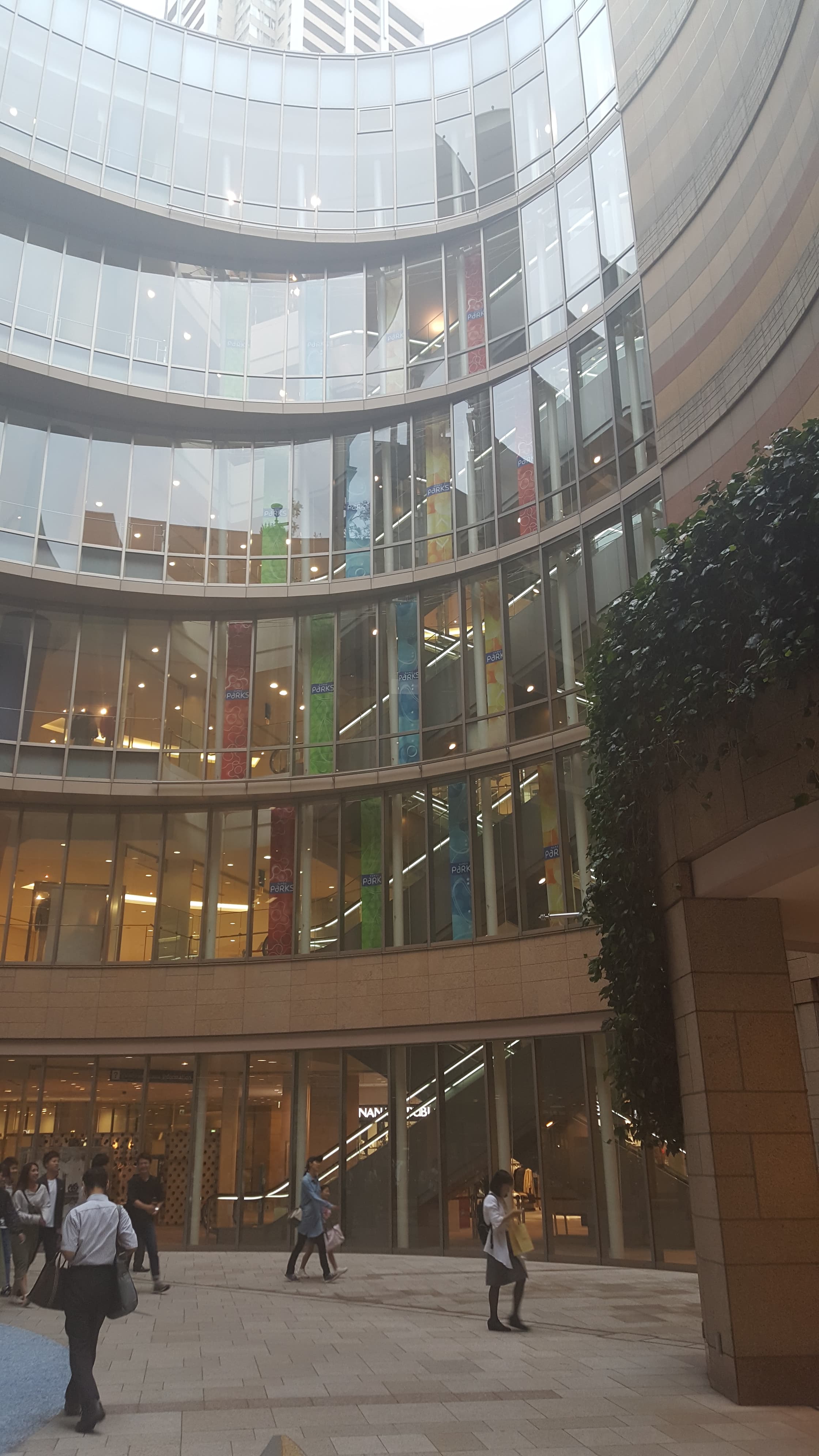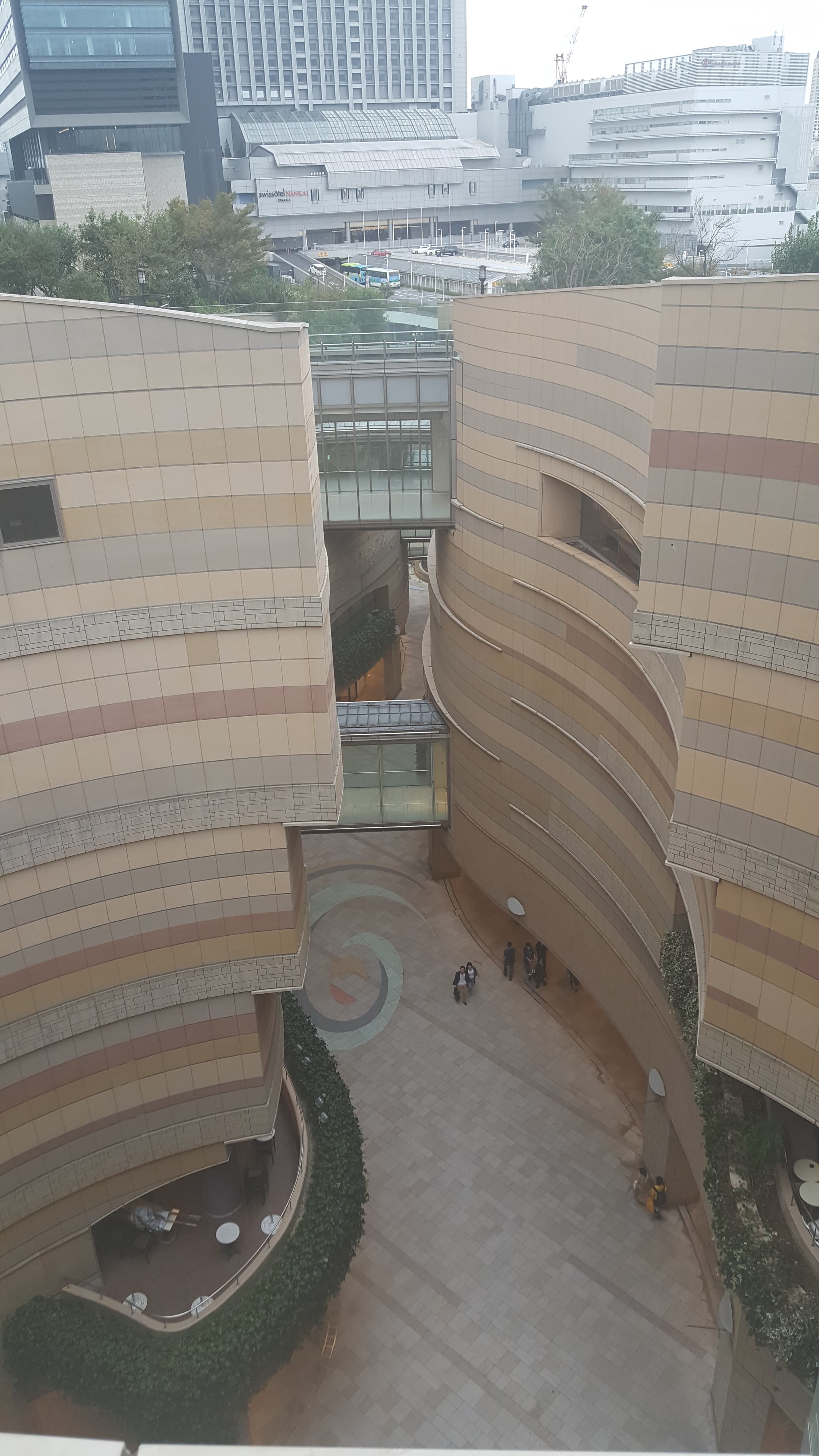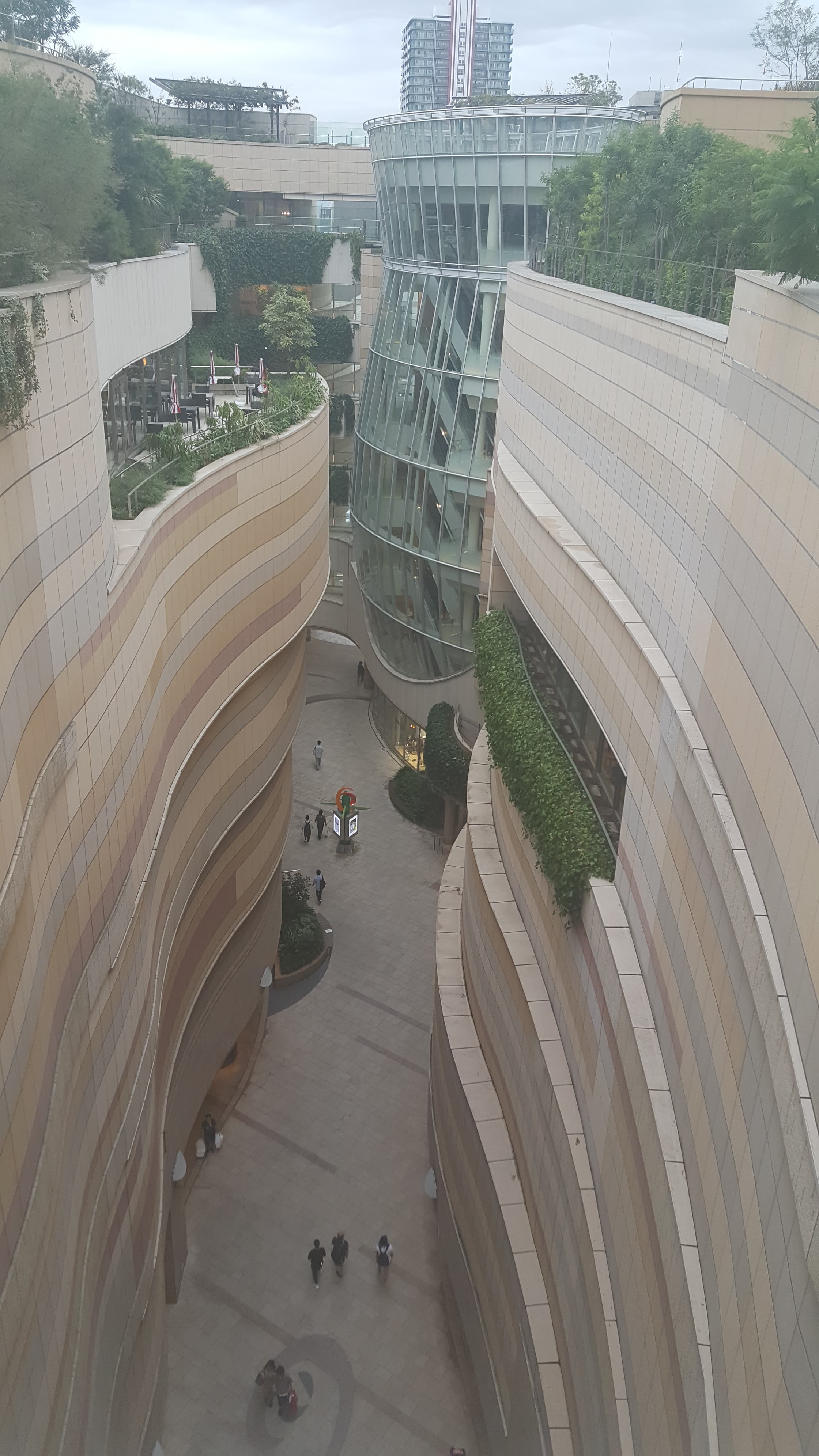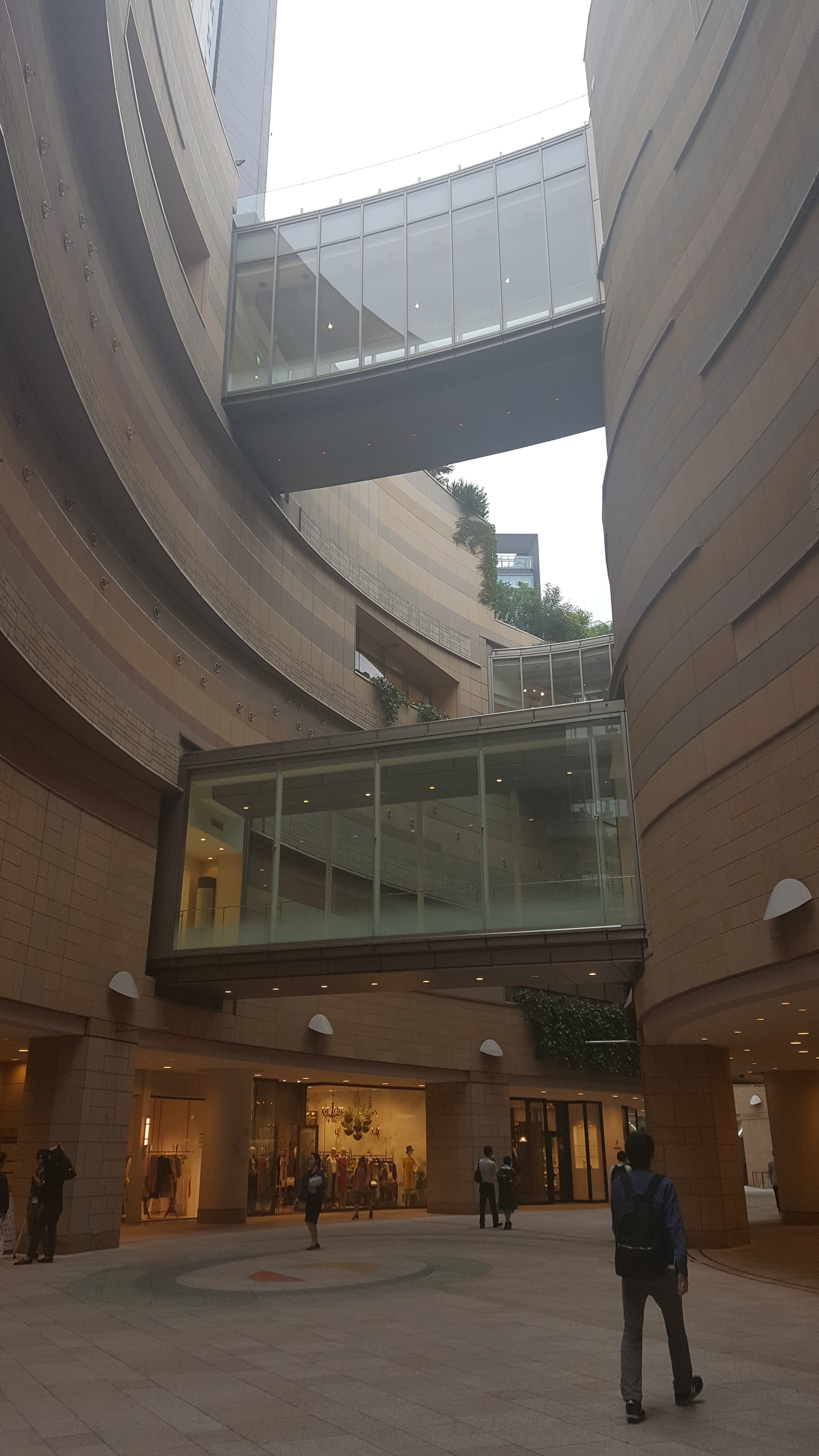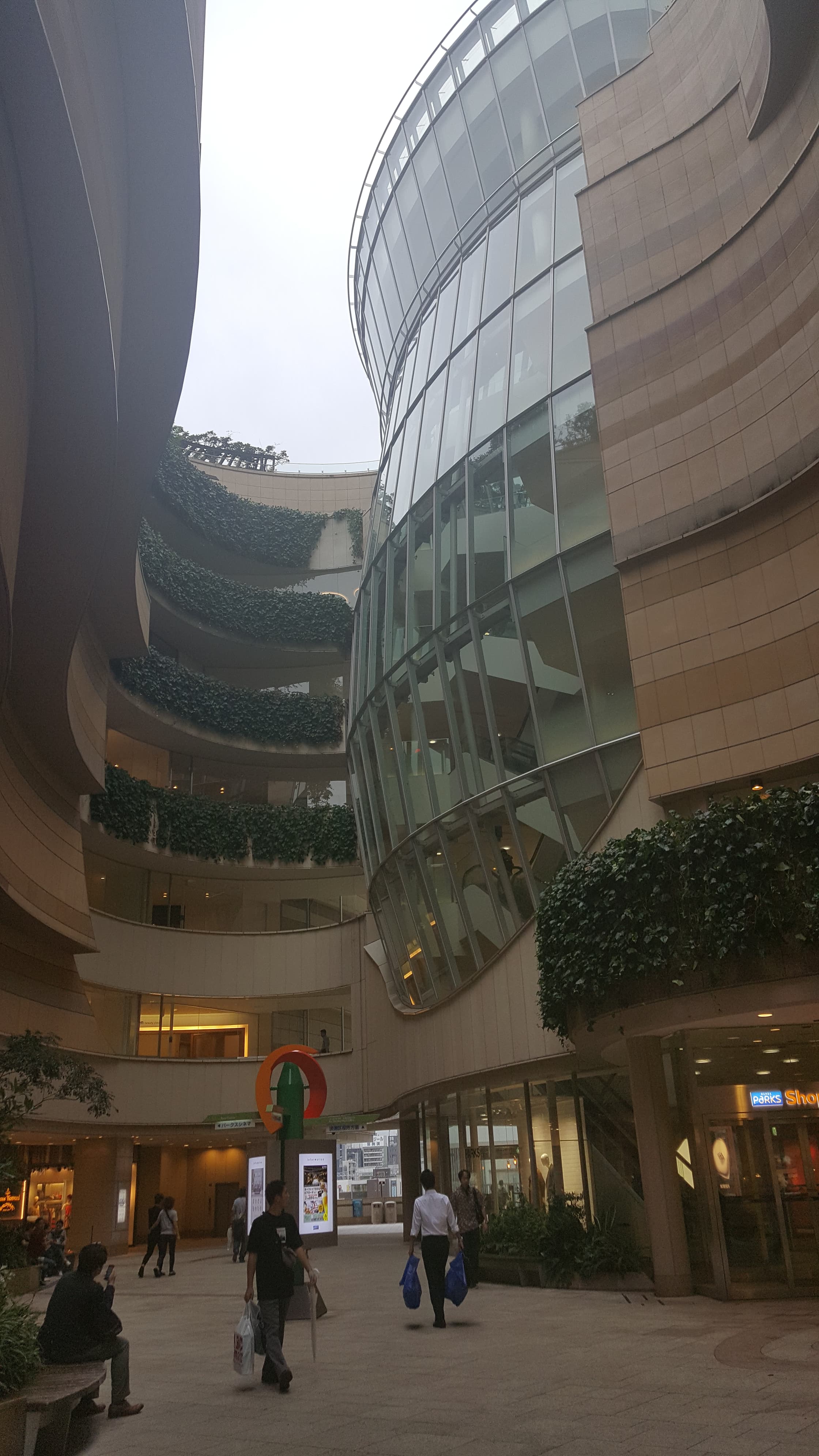 Josh and I have recently been playing a lot of "Monster Hunter World" since I started maternity leave, and it's been so fun going on hunts and quests together! I've always wanted to visit a limited themed cafe during my time in Japan, but by the time I hear about them, they are already closed (or in far-off Tokyo)! As the Capcom headquarters is stationed in Osaka and Monster Hunter World was only recently released for the PC, I idly wondered if there was some sort of themed cafe lurking about in the city.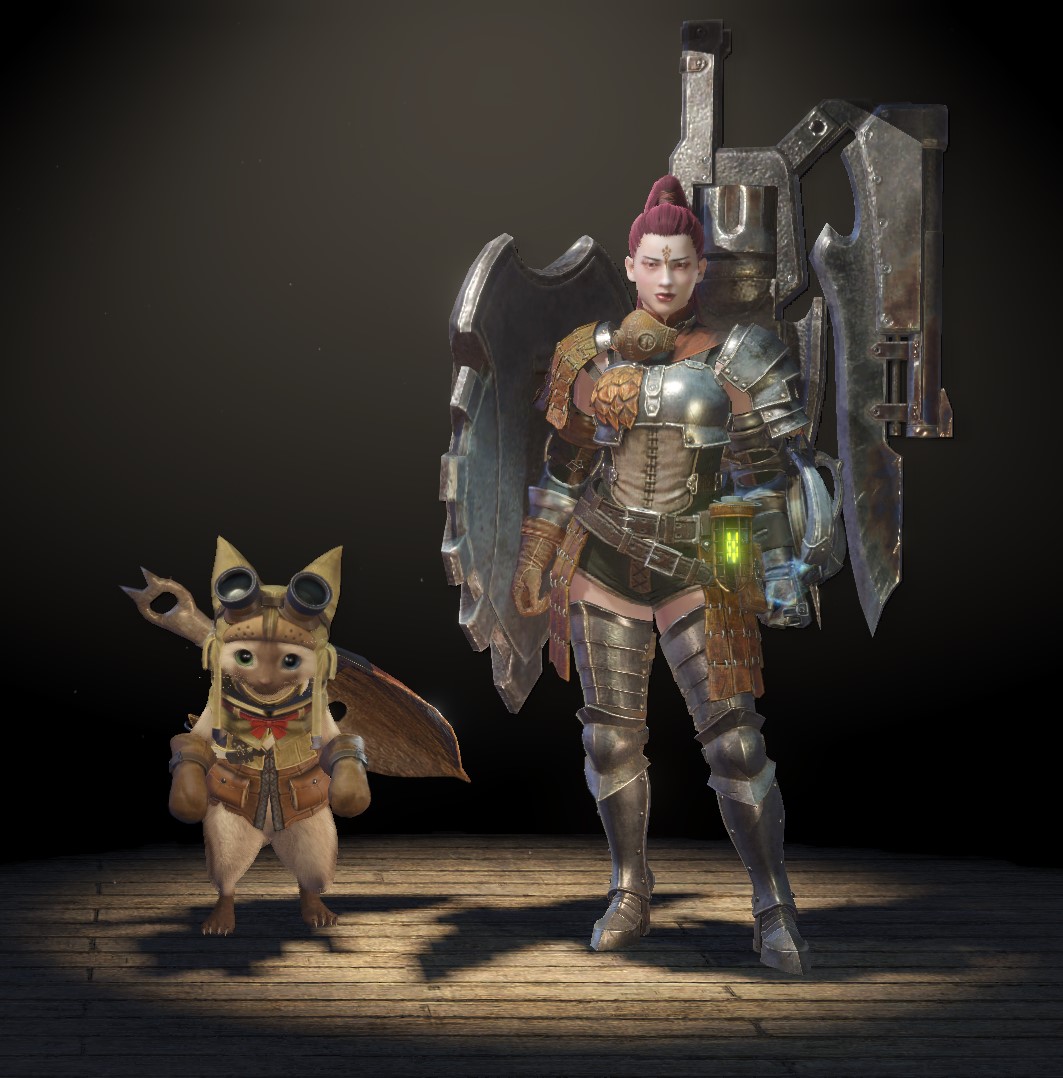 To my delight, I discovered that an official "Mon Hun Bar" opened just last month right near us in Tennoji! I showed Josh some pictures of the menu and he was all for it. There was just one small problem…I had to reserve our place…by phone…in Japanese! I was shaking in my Birks as I dialed the number and tried to boost my confidence by mentally replaying my recent success with booking both a parenting class and dental appointment over the phone.
"Is 7pm available?"
"One more time, please"
"Uhh…hehe"
"Sorry, I'm a foreigner."
Somehow, I got through it and reserved our seats! We were guaranteed commemorative coasters as well as a special snack at our table. We had an hour or so to kill so we stopped by McDonald's for some of their new Matcha menu selections (quite good, by the way!).
The time finally arrived and we made our way towards the Bali Tower right outside of Osaka Abenobashi station! A themed diorama was placed in the lobby with directions to the cafe. As we walked up the staircase we encountered lots of framed concept artwork from the game and heard that signature music coming from inside the closed off room. The anticipation was building!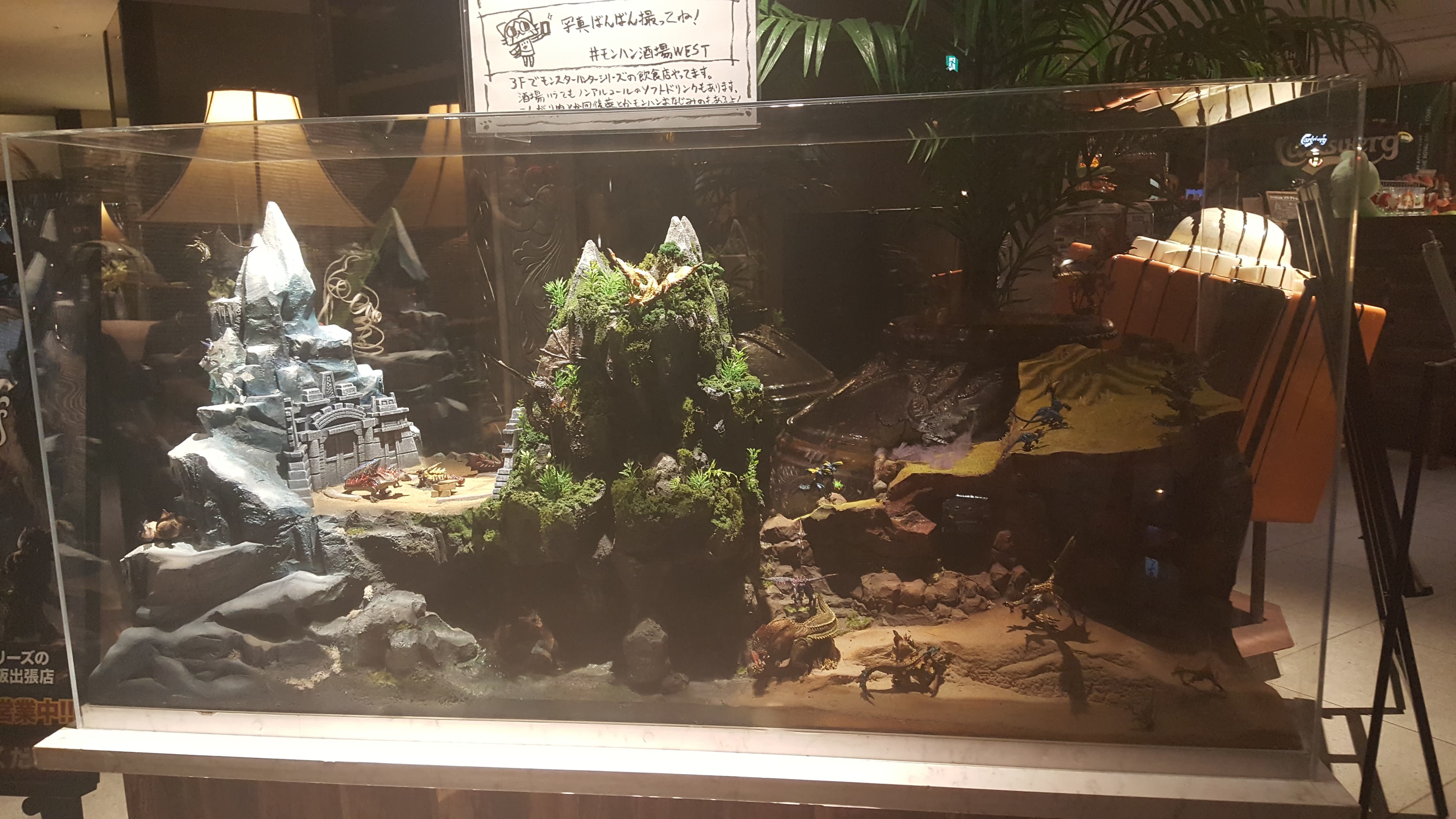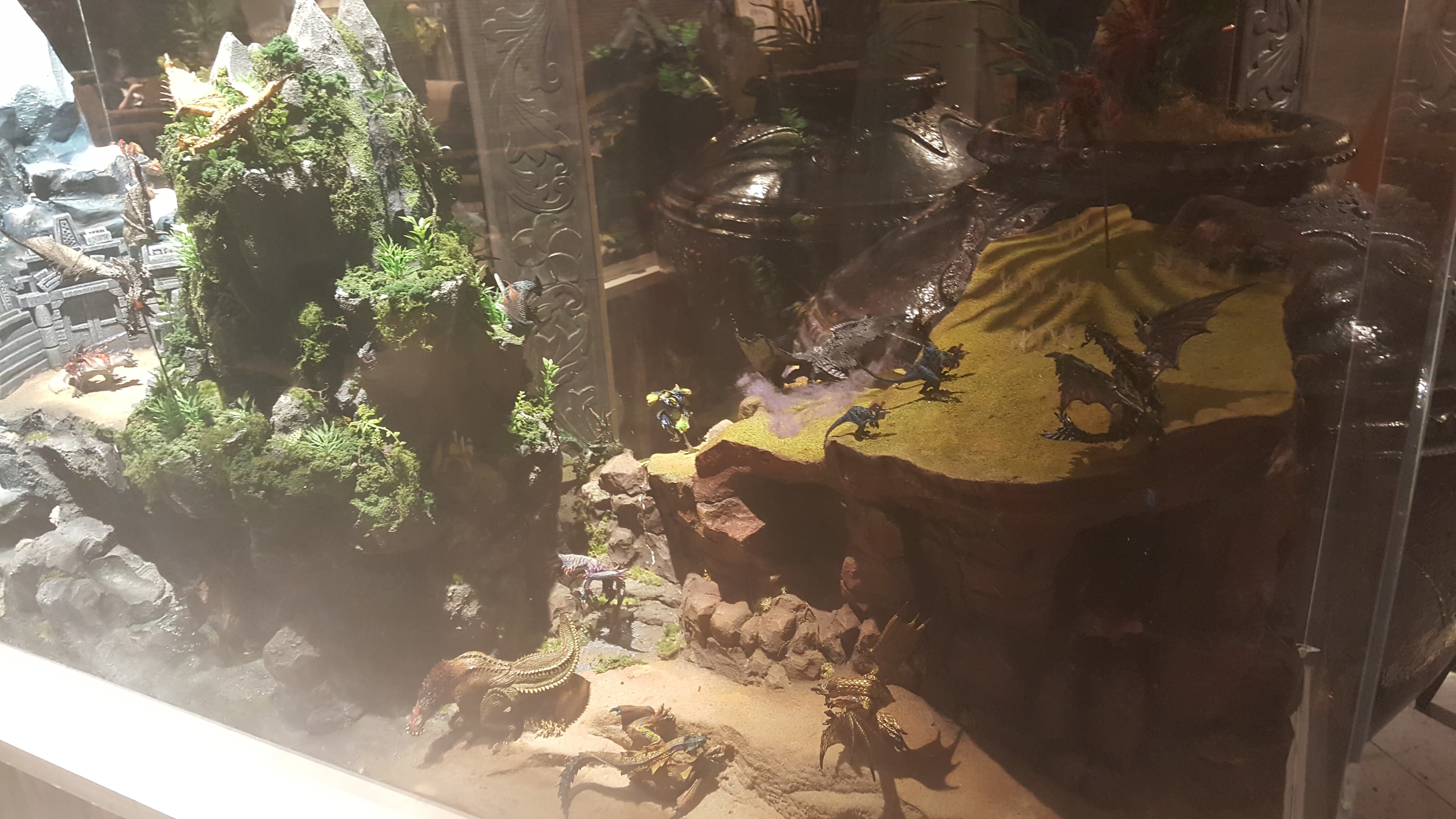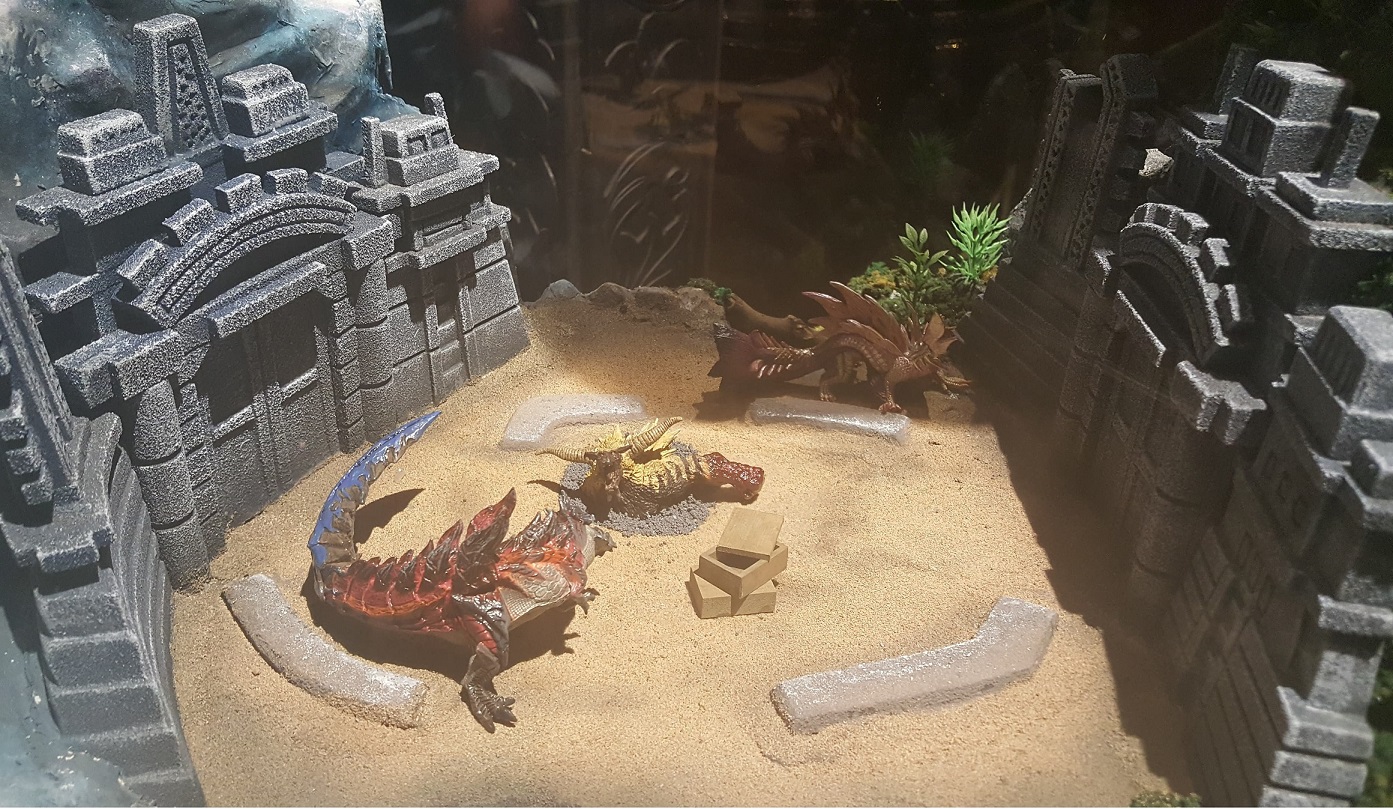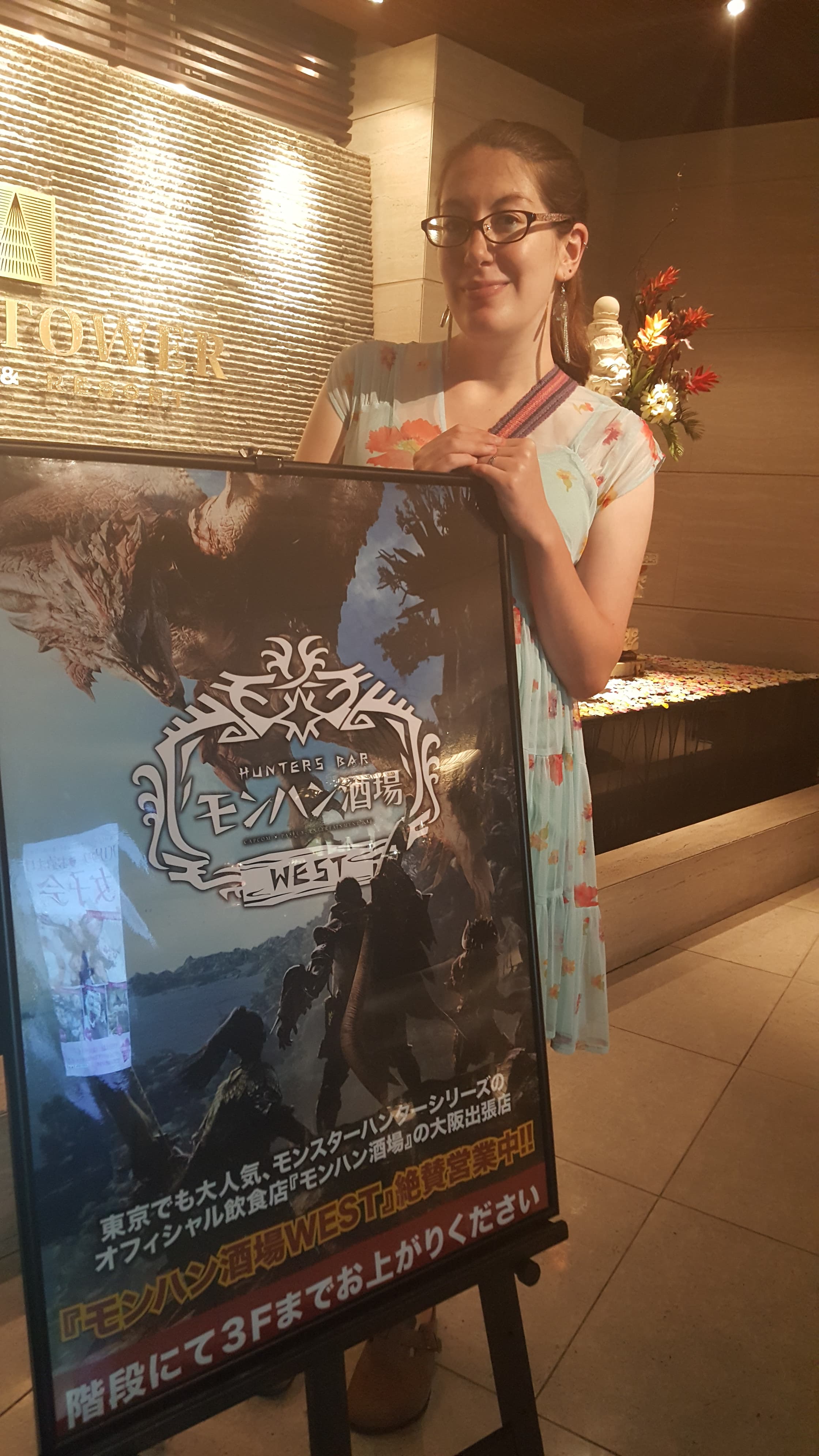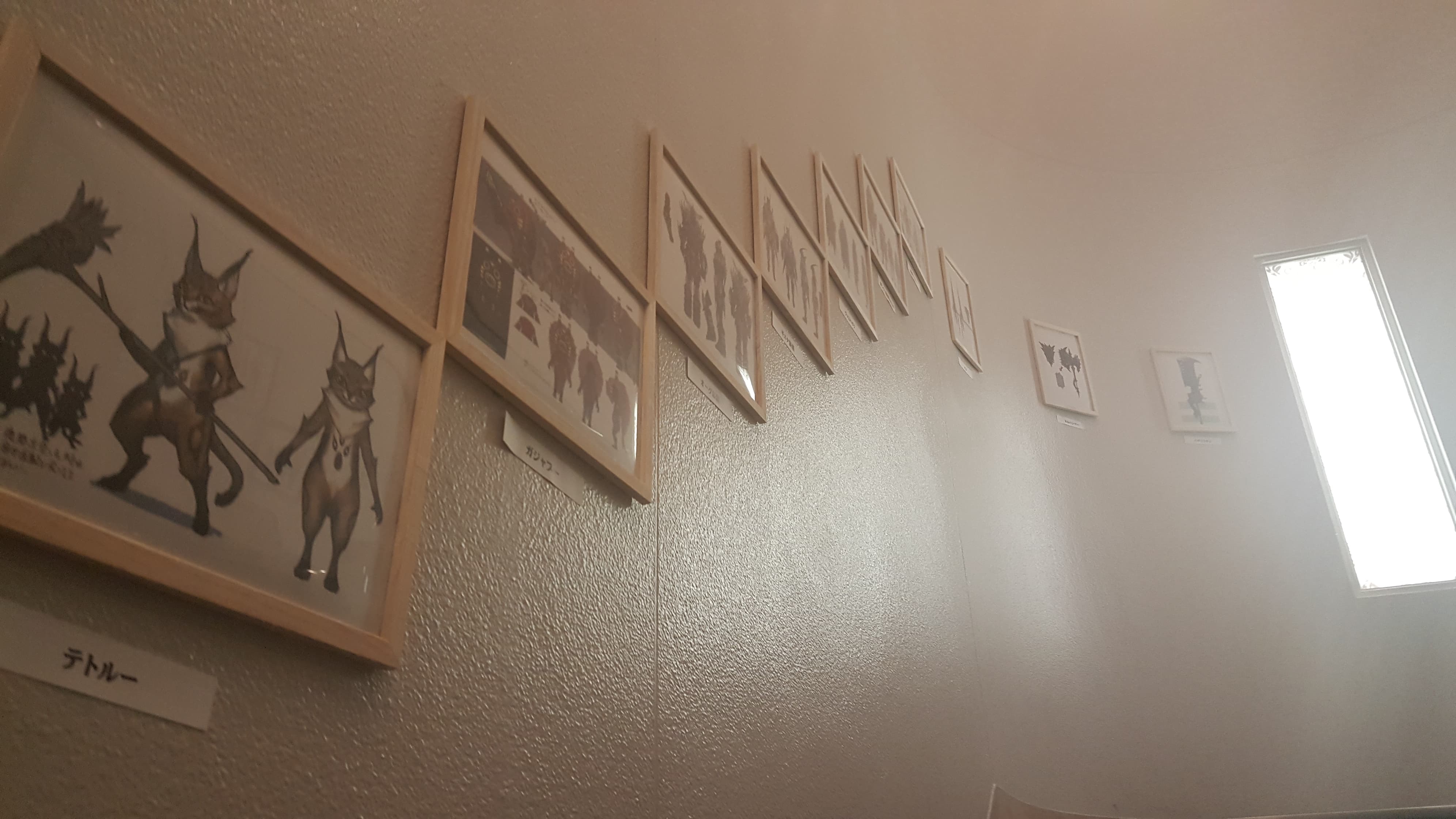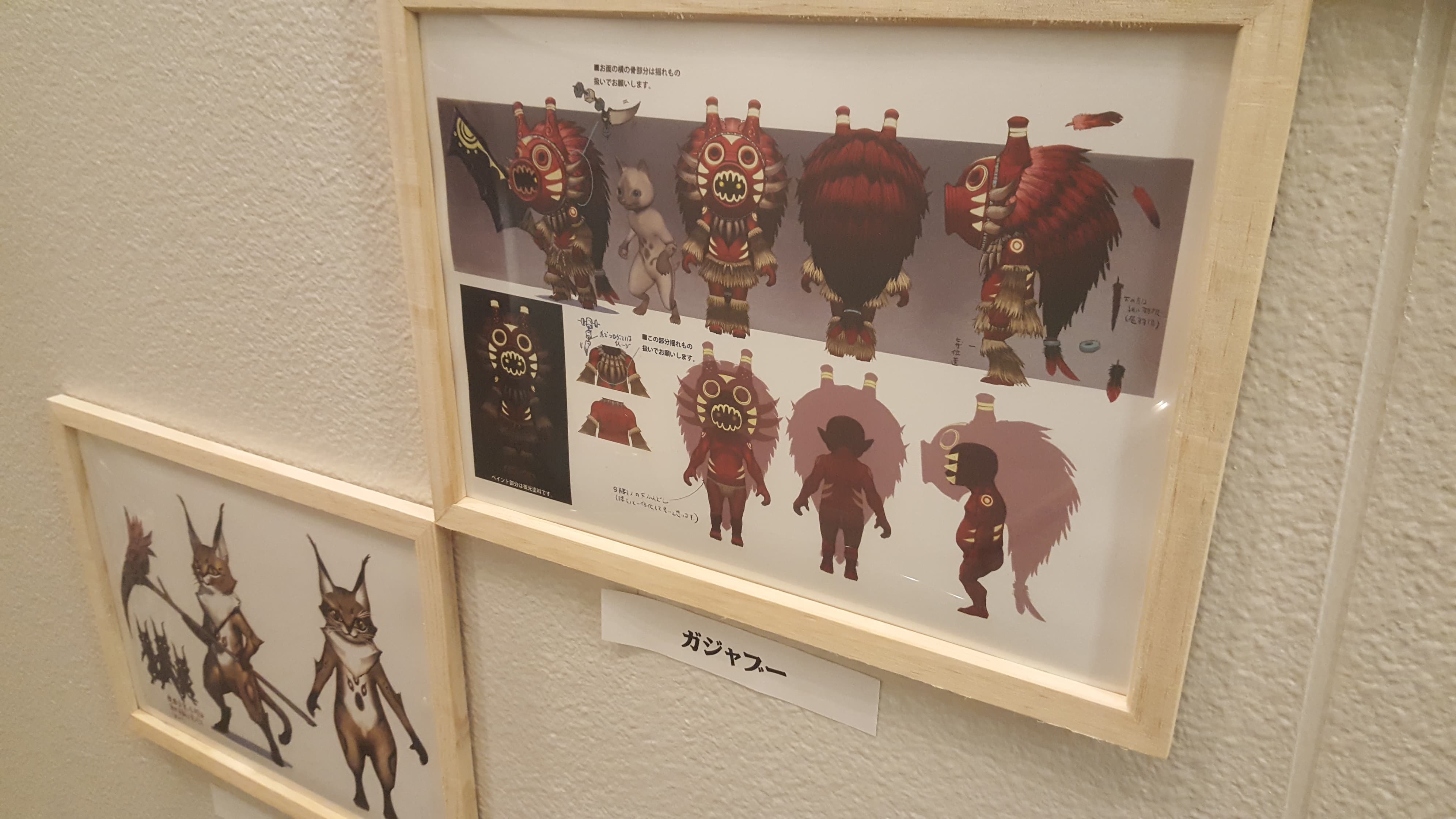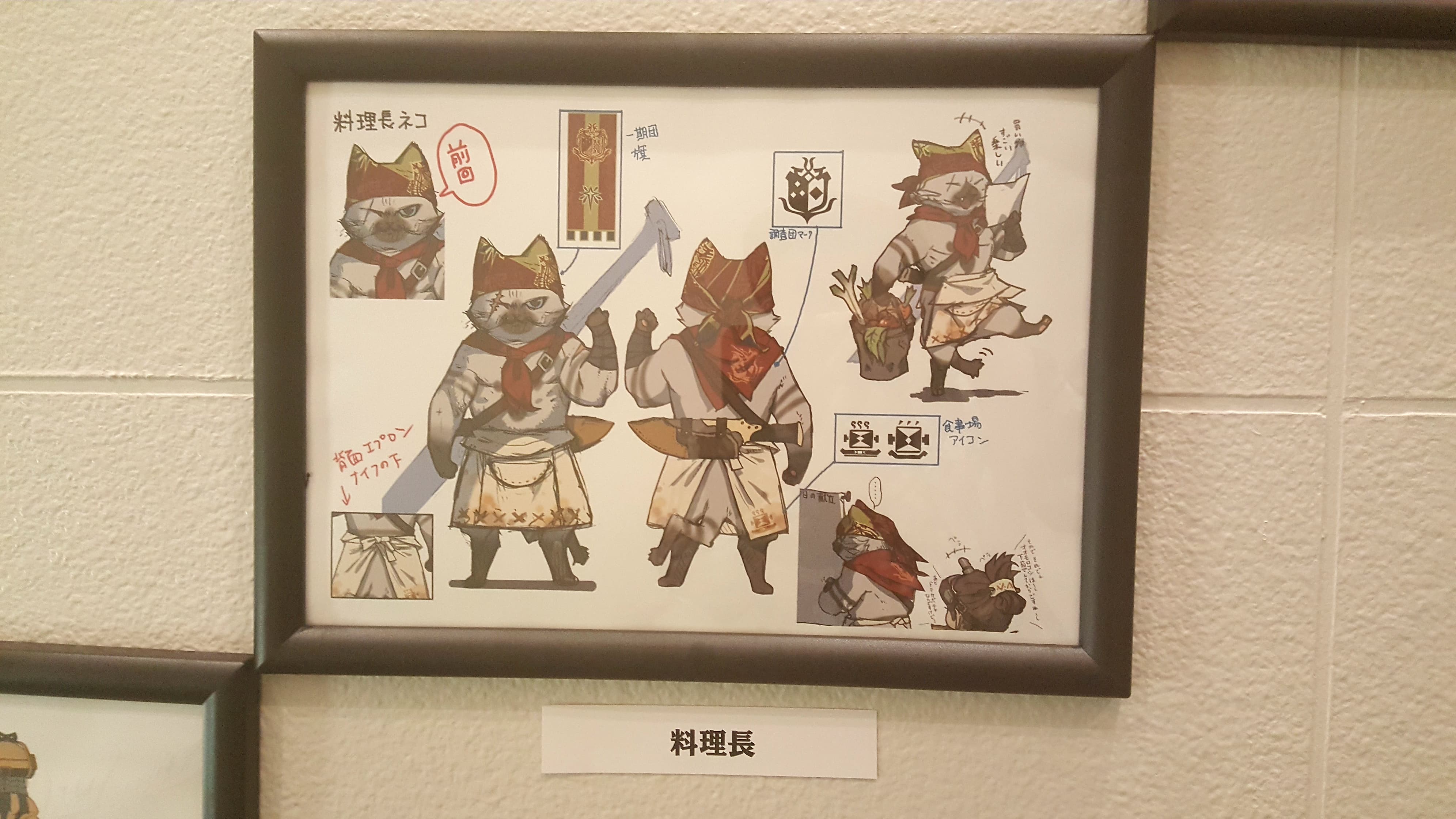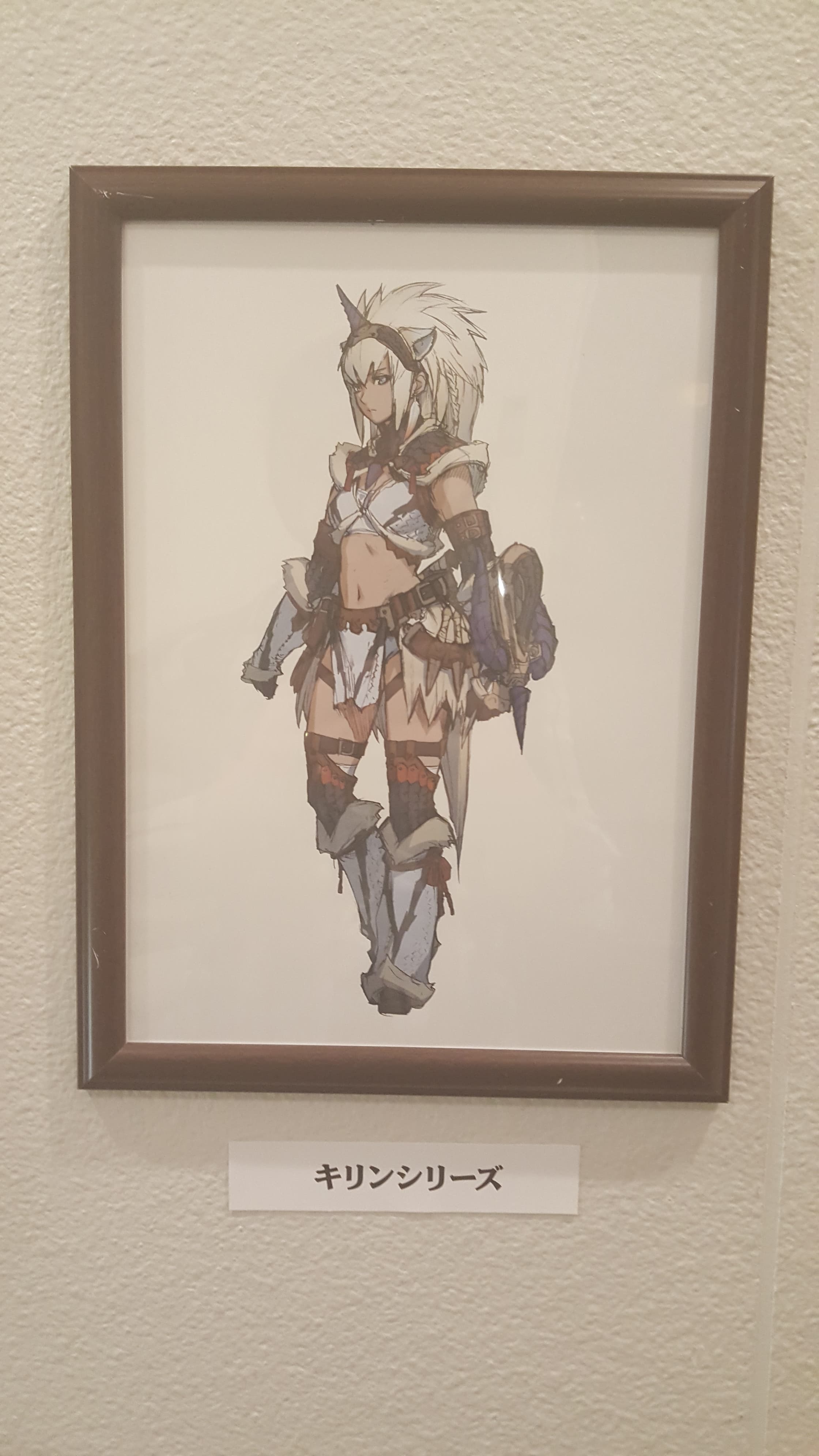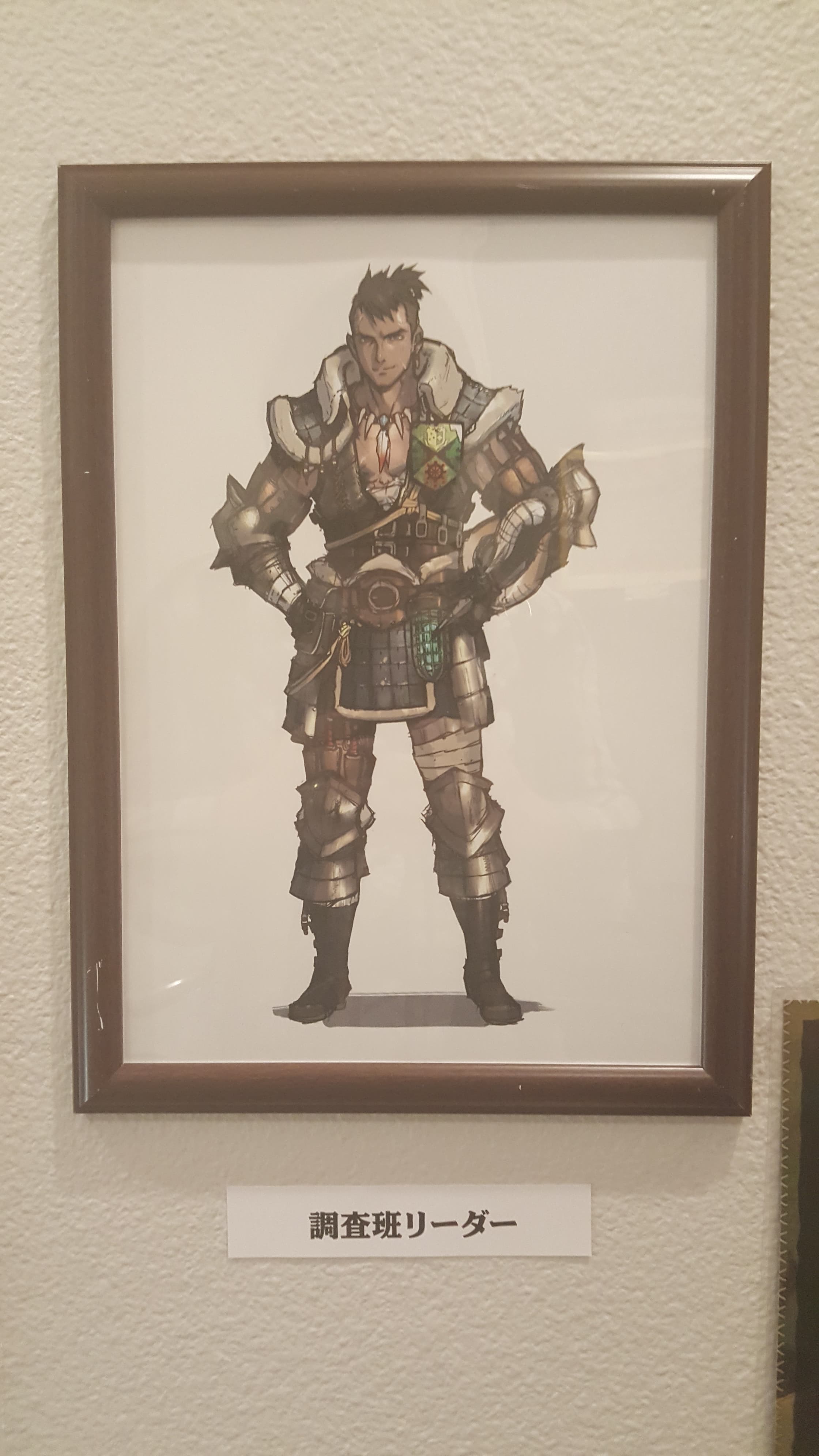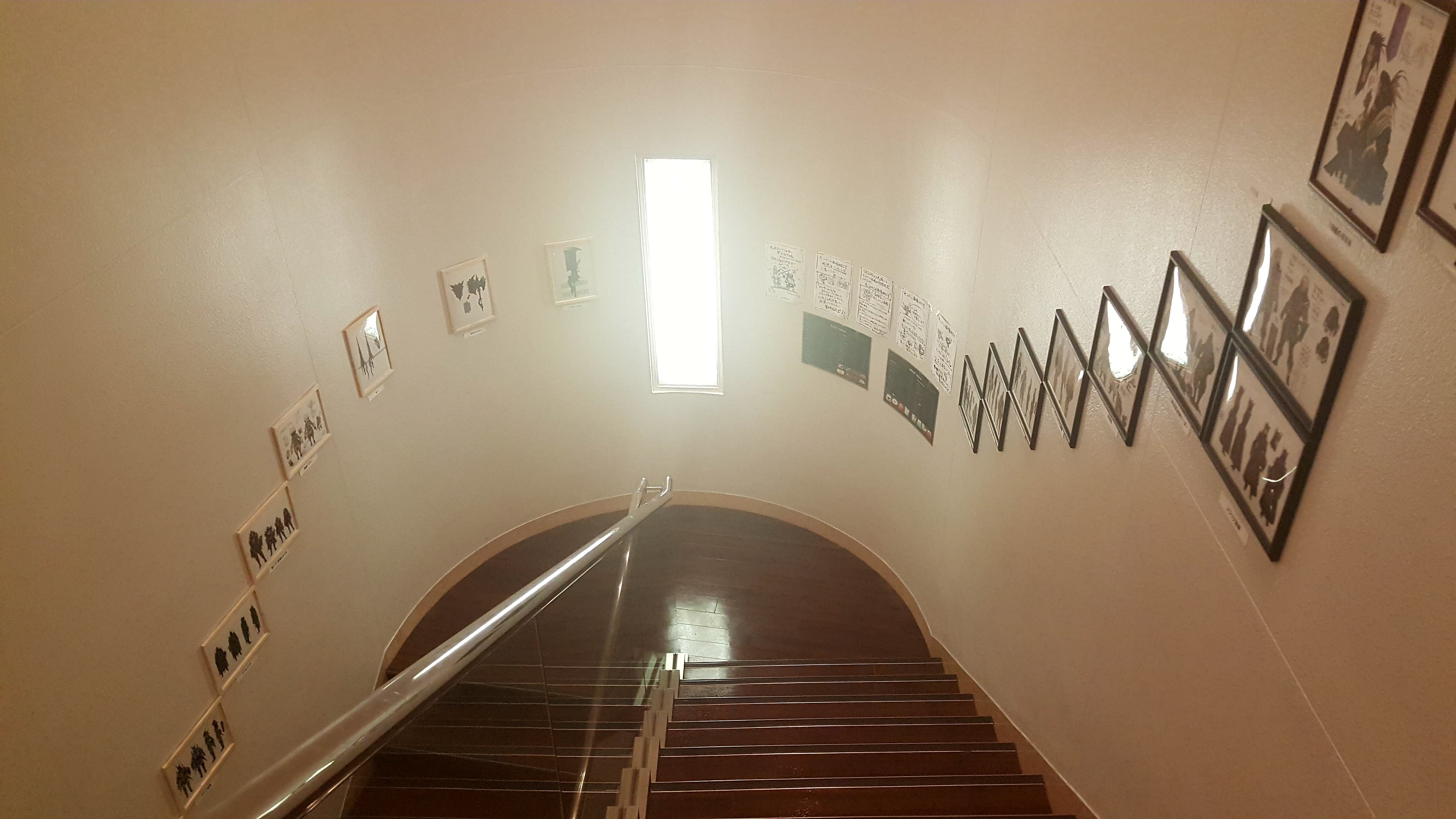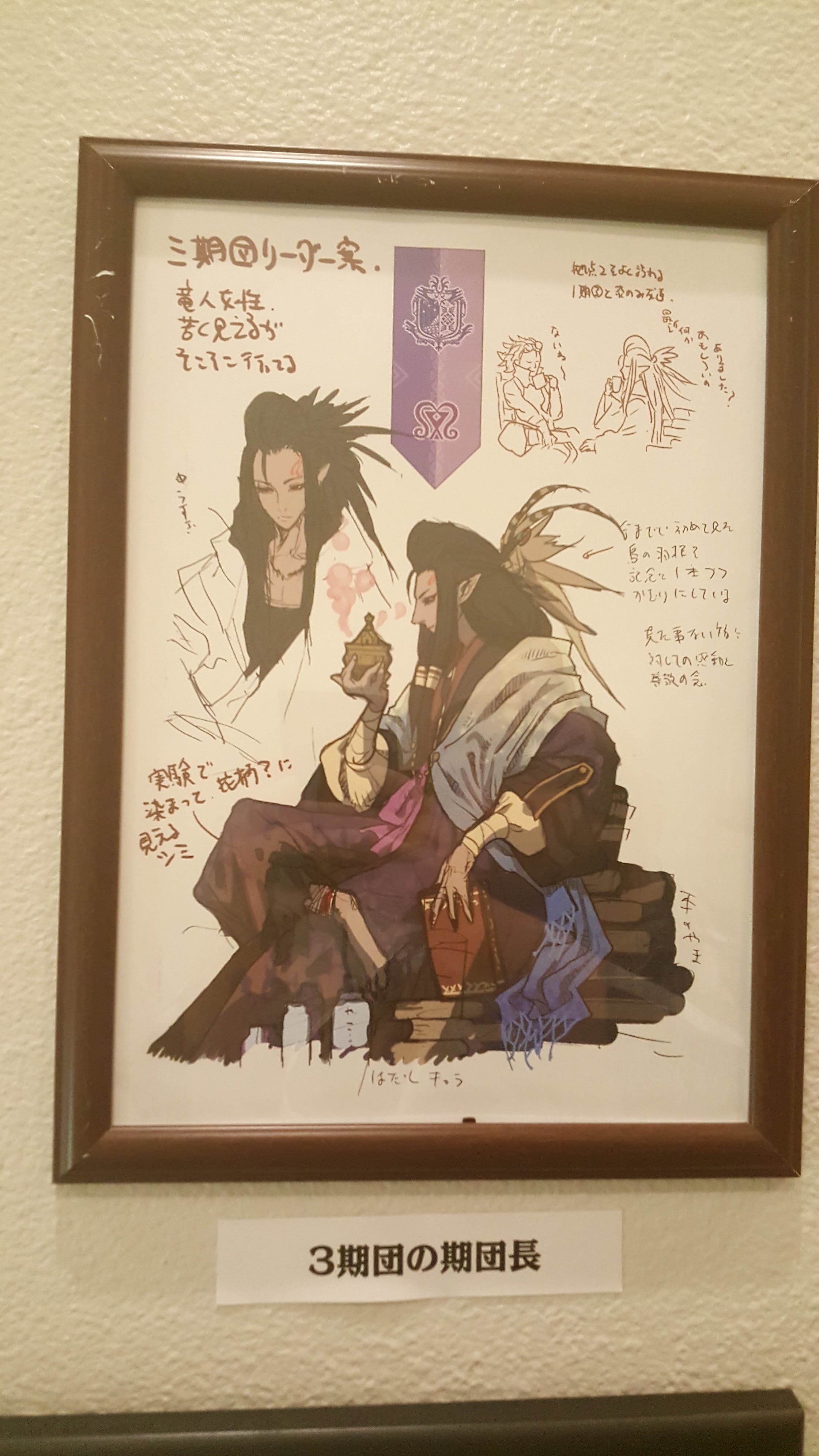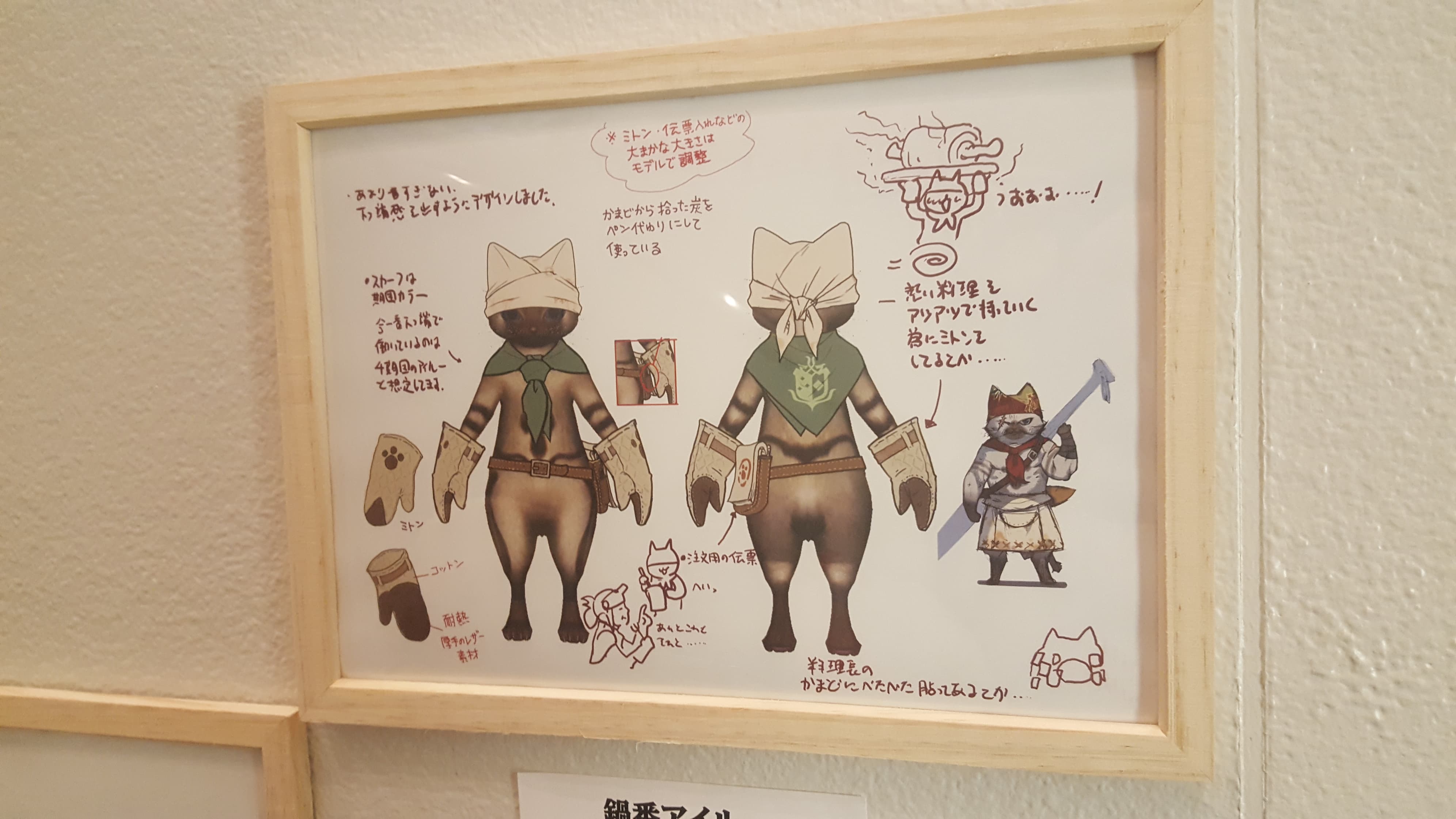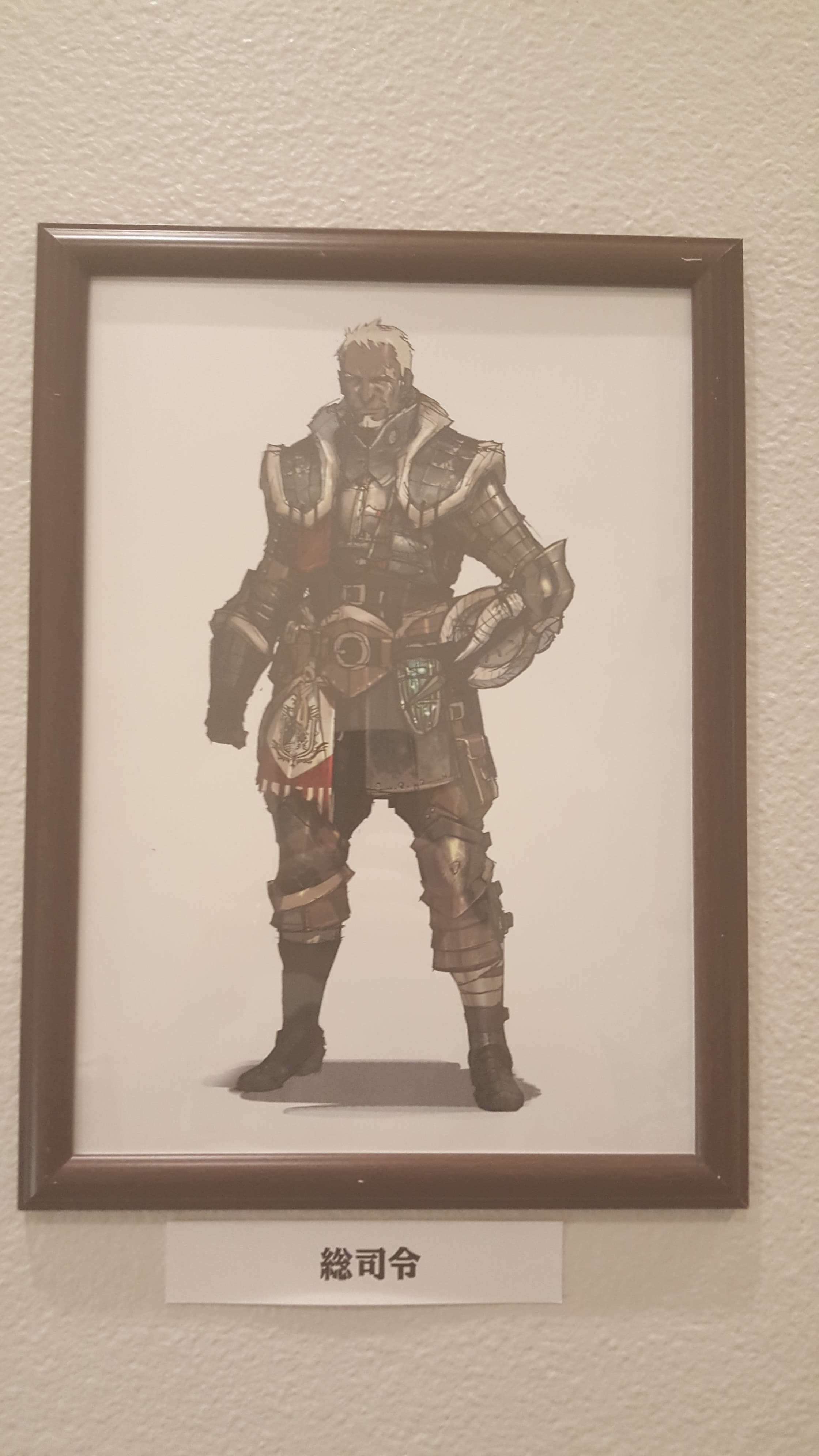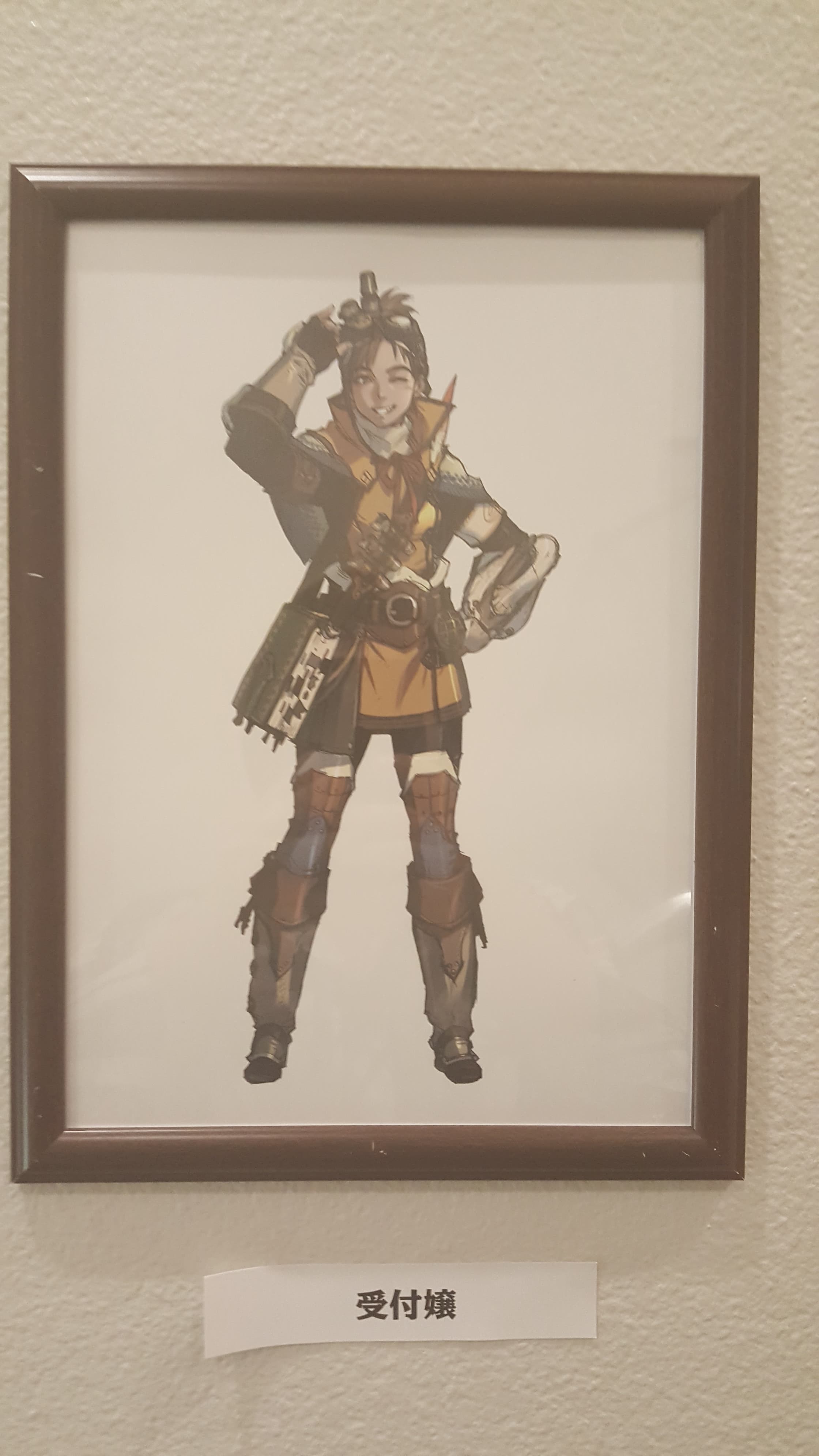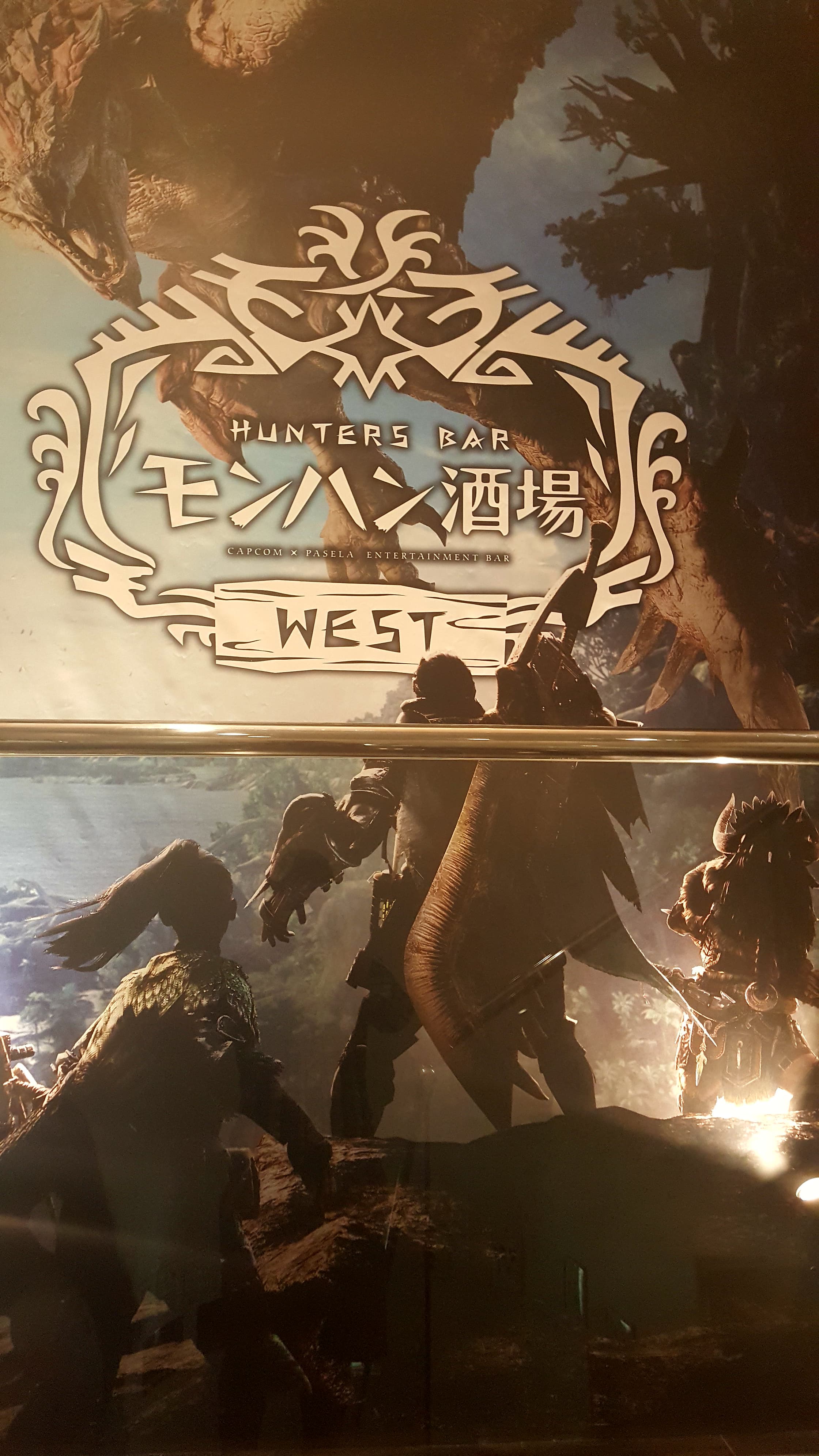 After a sizeable crowd had gathered a man dressed as a human Meowscular Chef checked our reservations and brought us in to the cafe area. Huge armor and weapon replicas were featured on the walls, as well as a complete four-player gaming station! I loved the giant Palico looking over our table.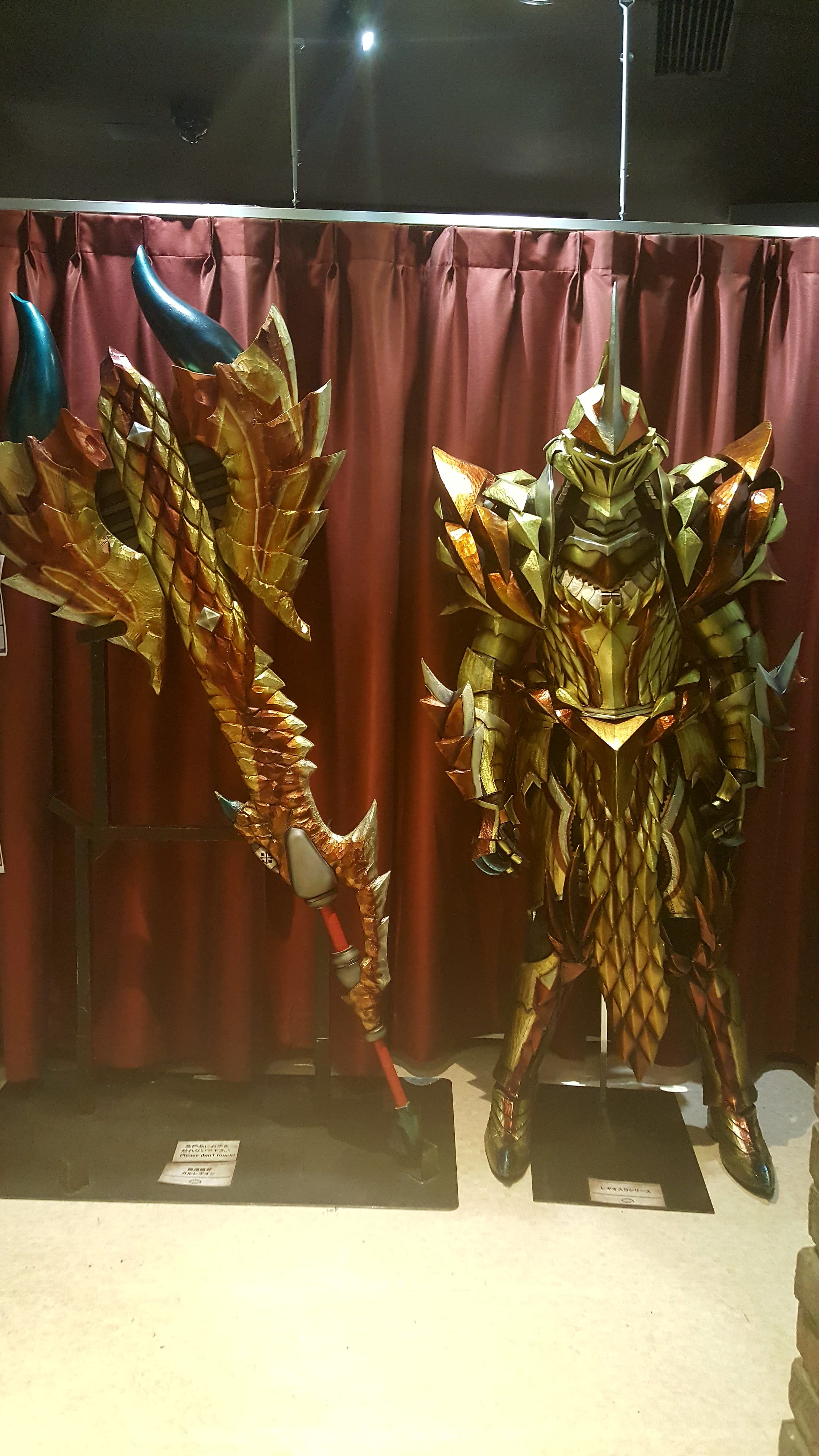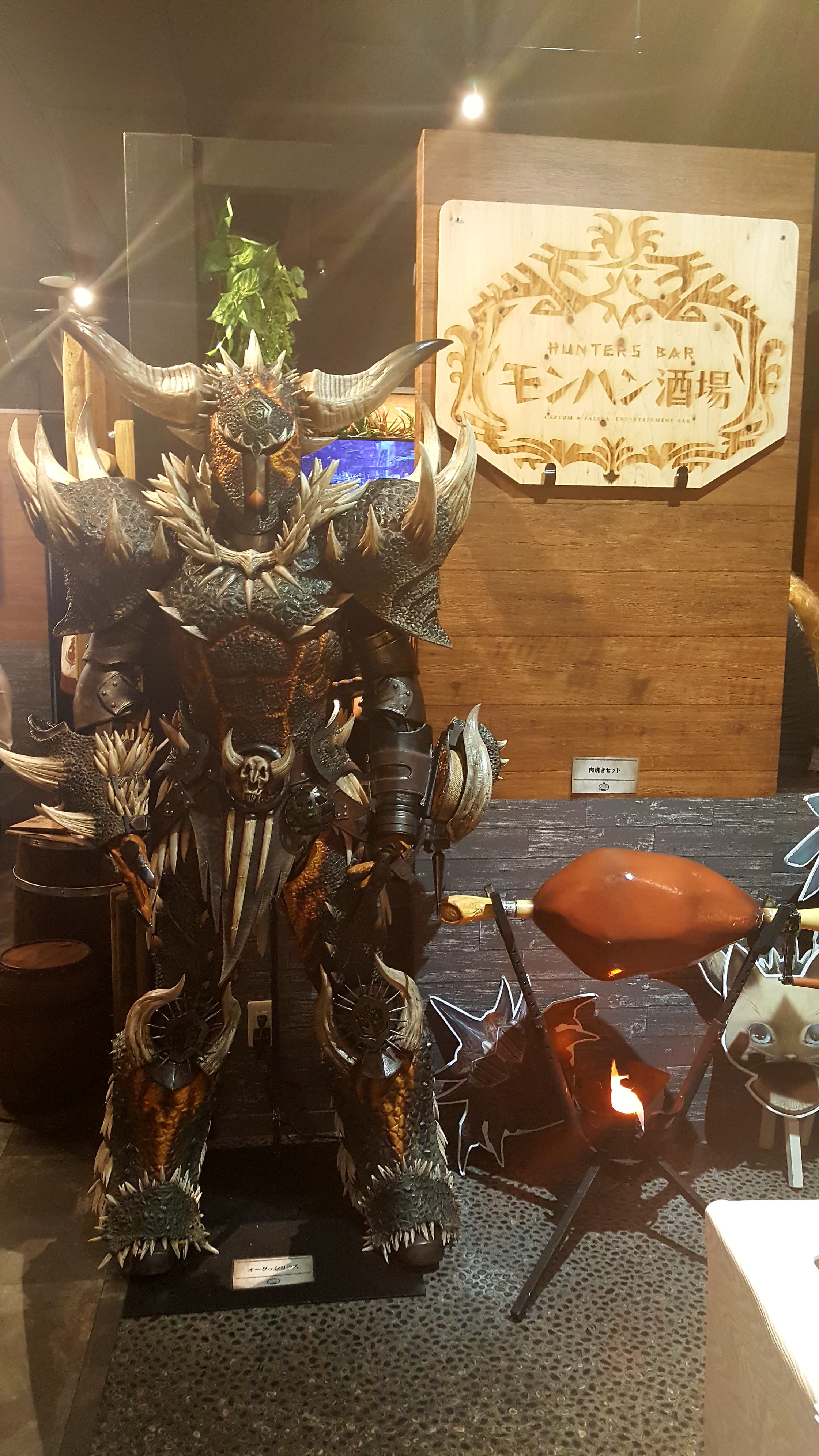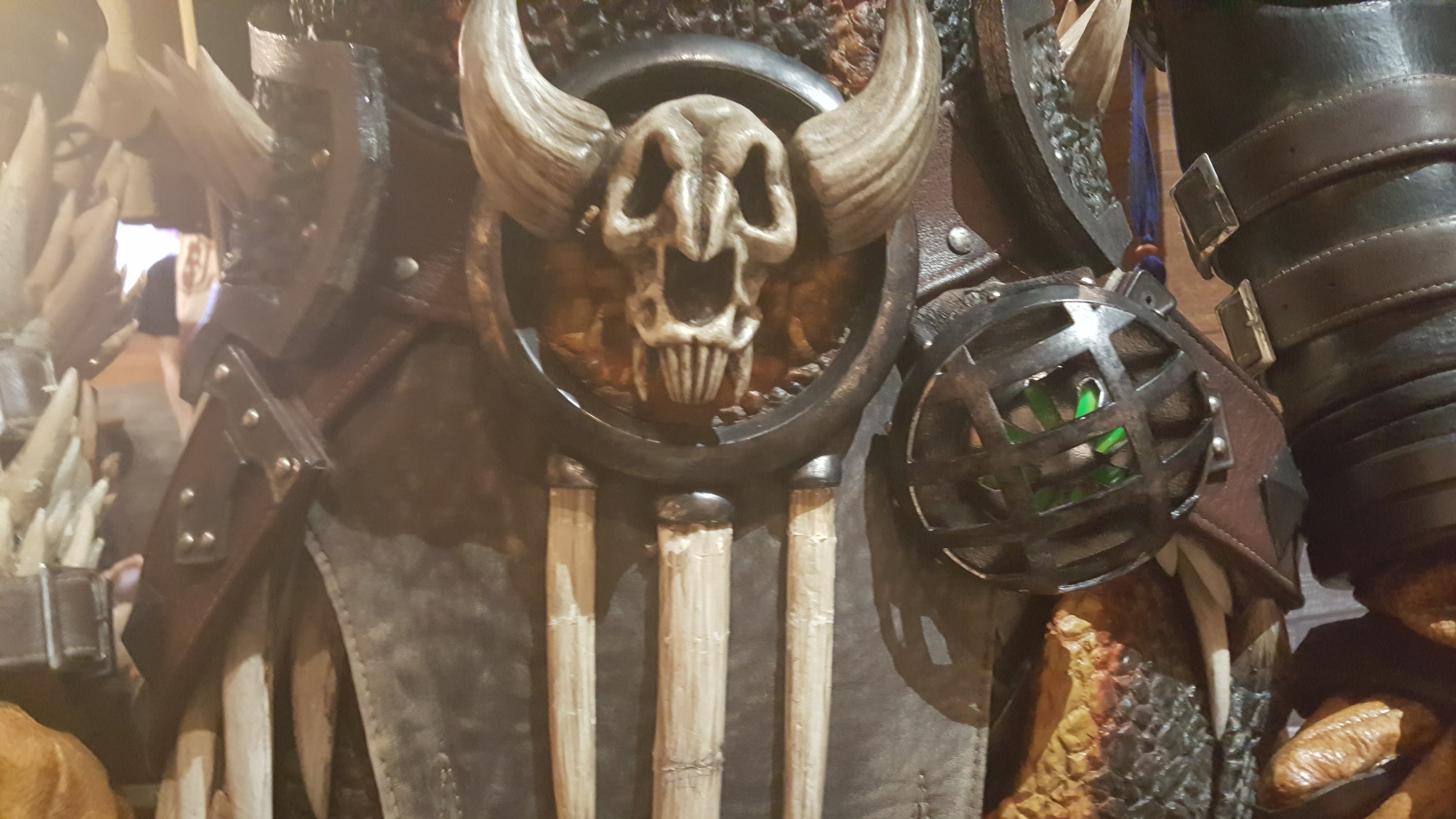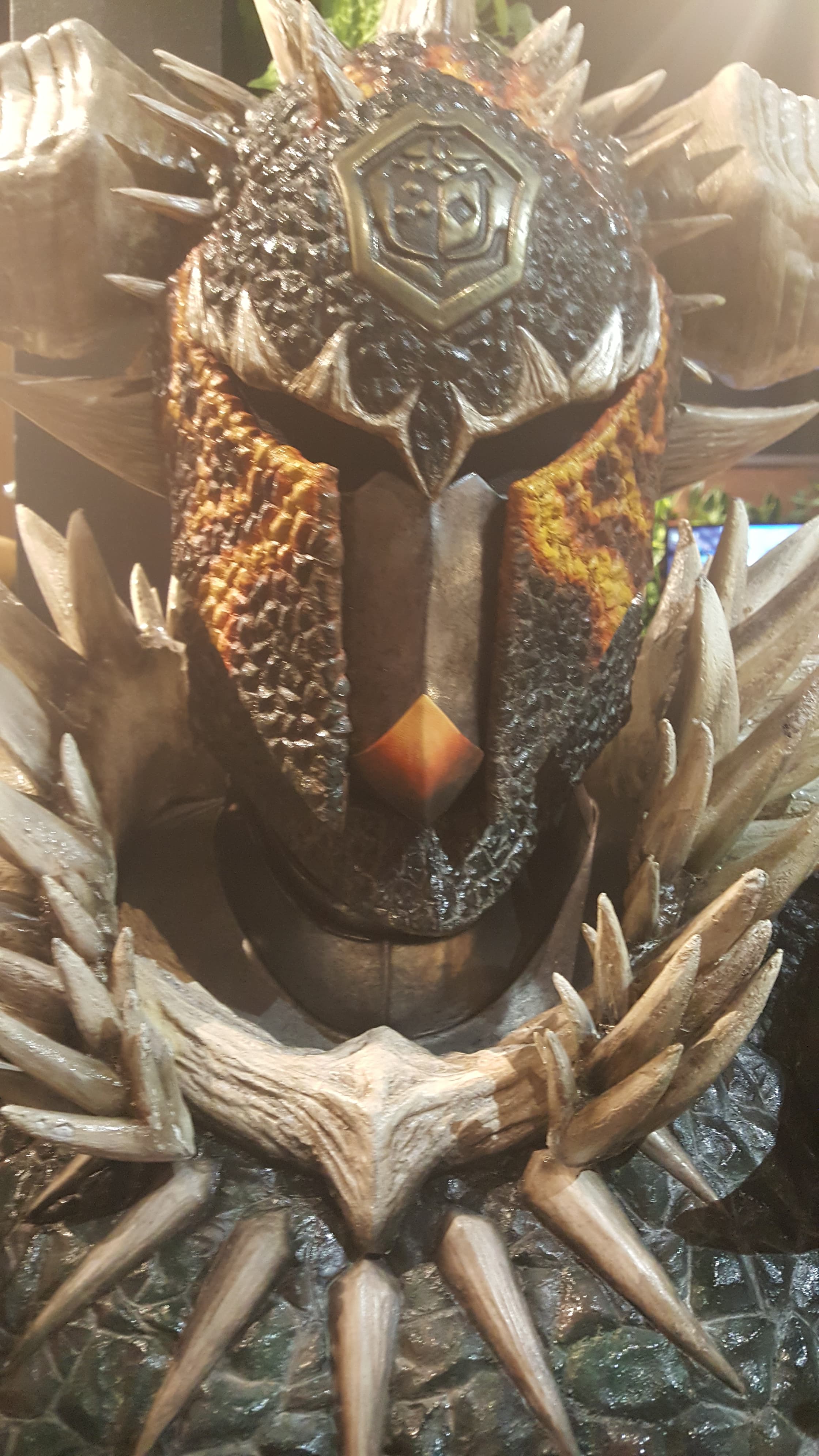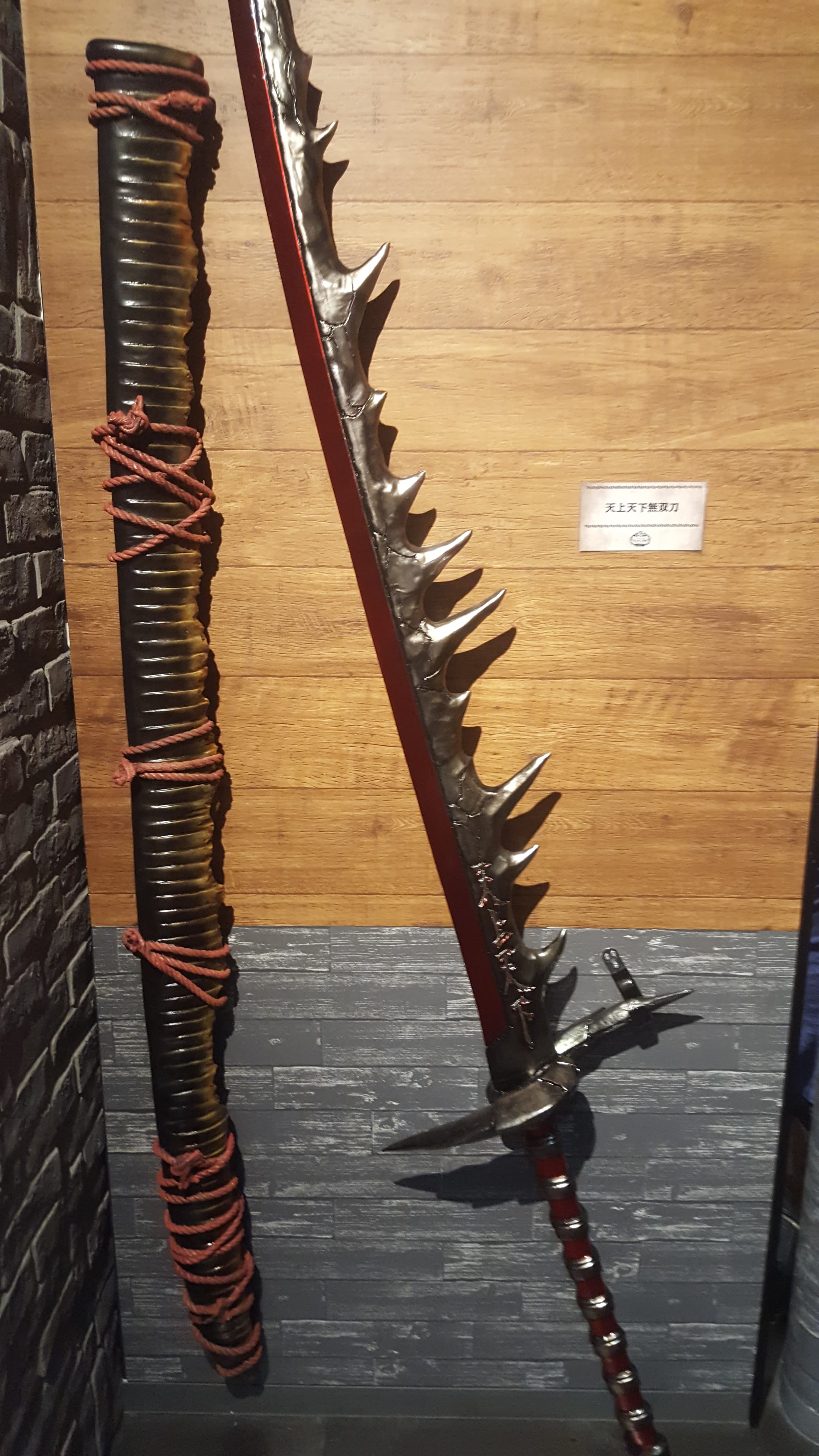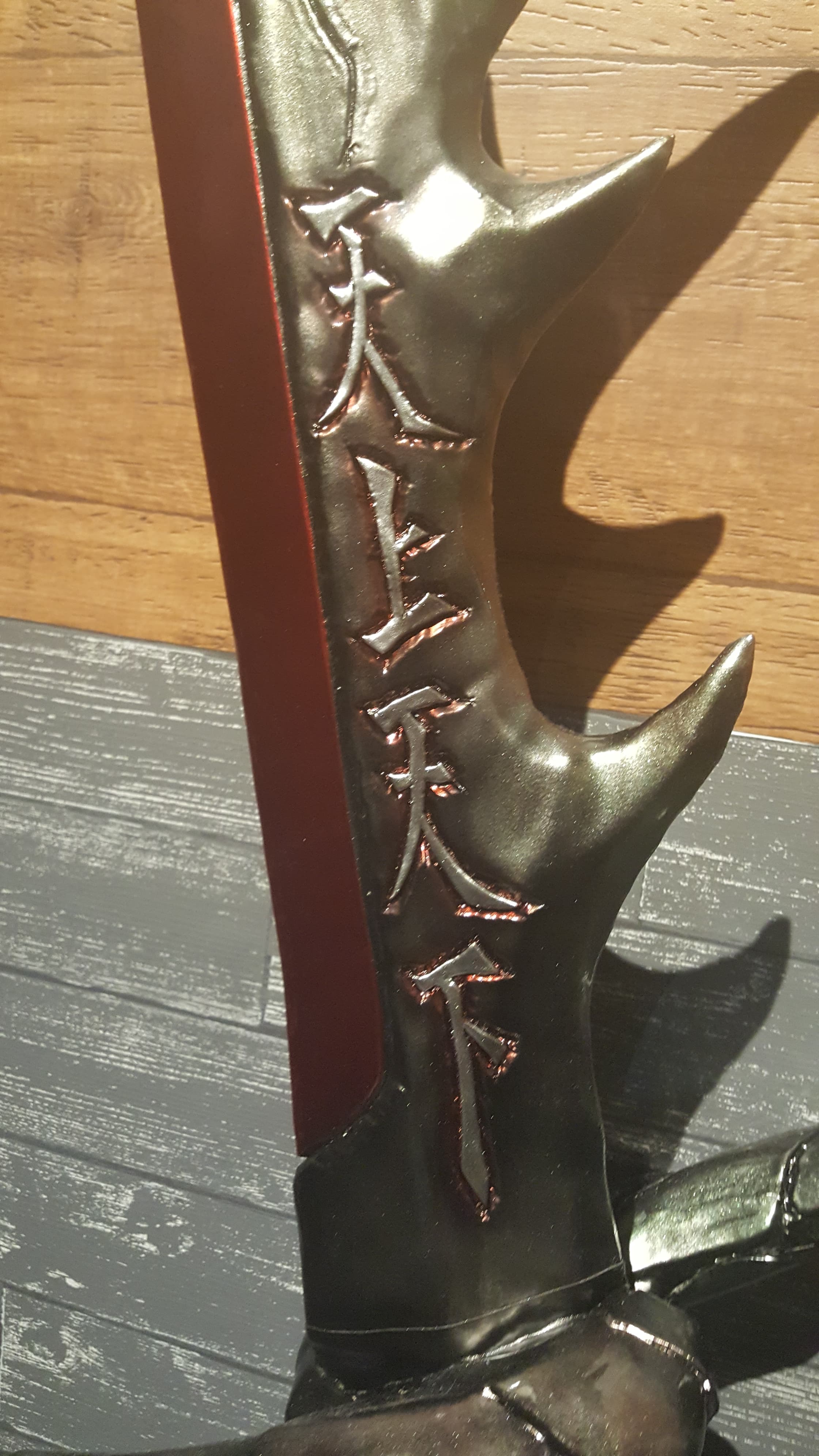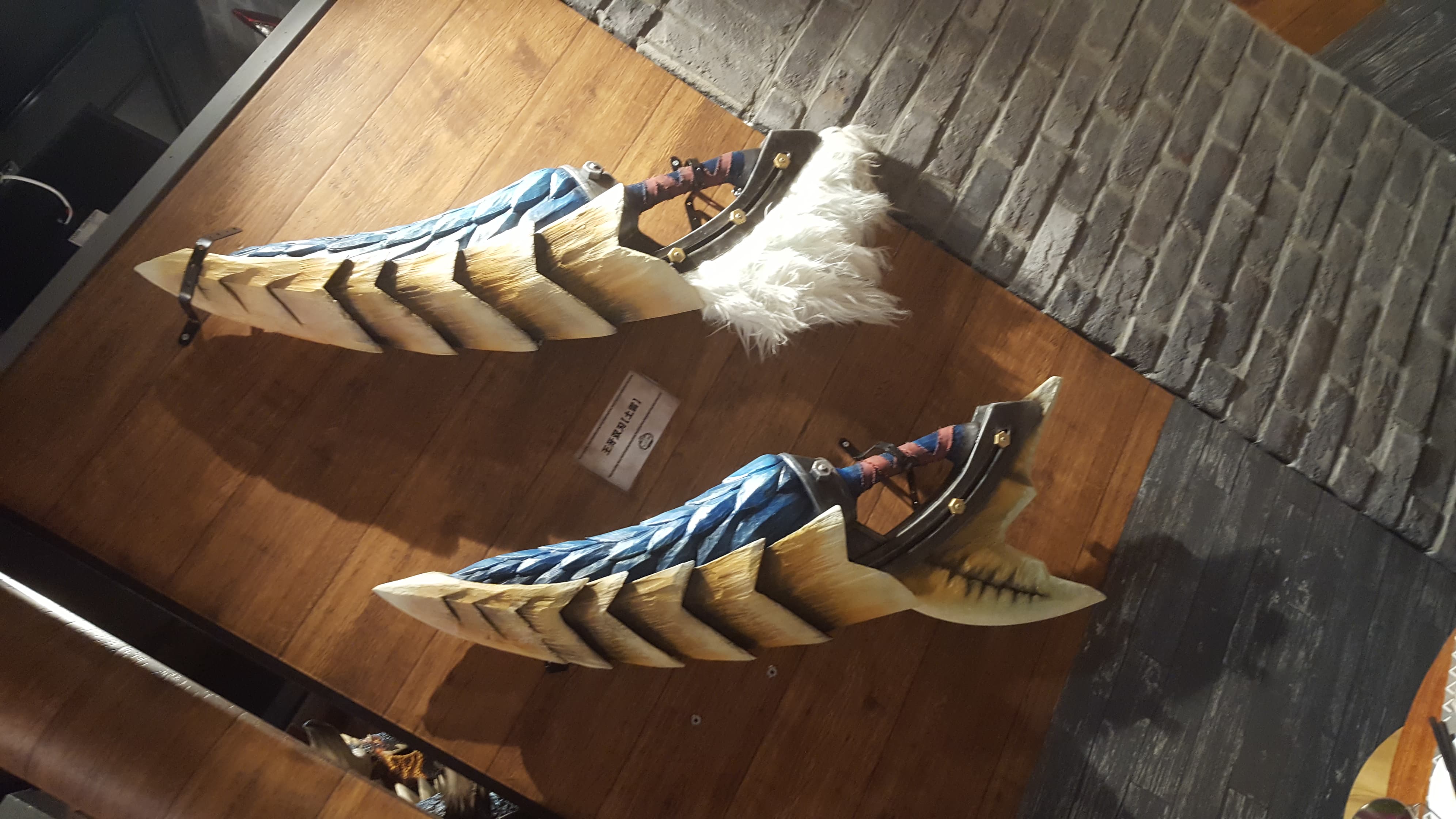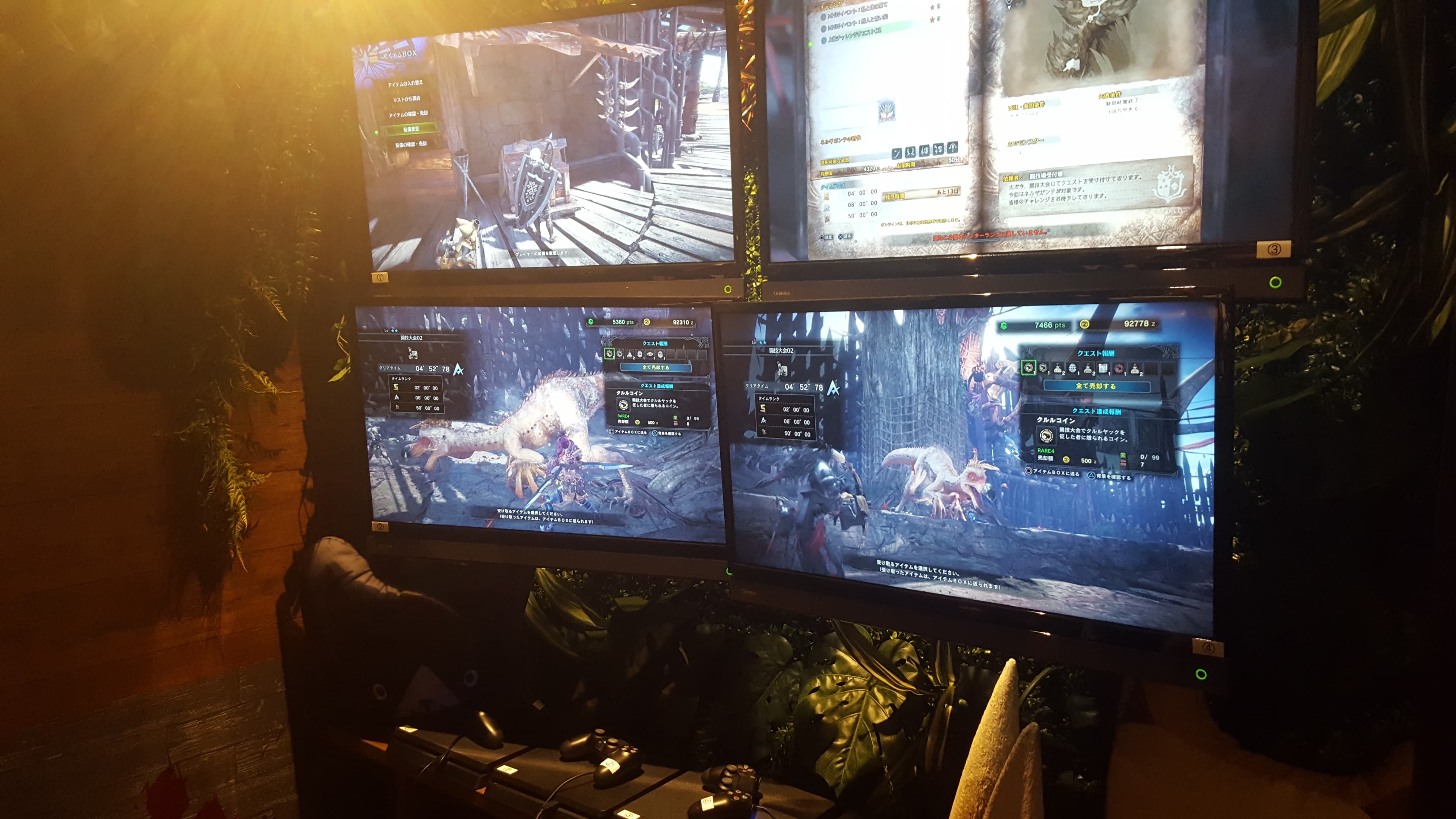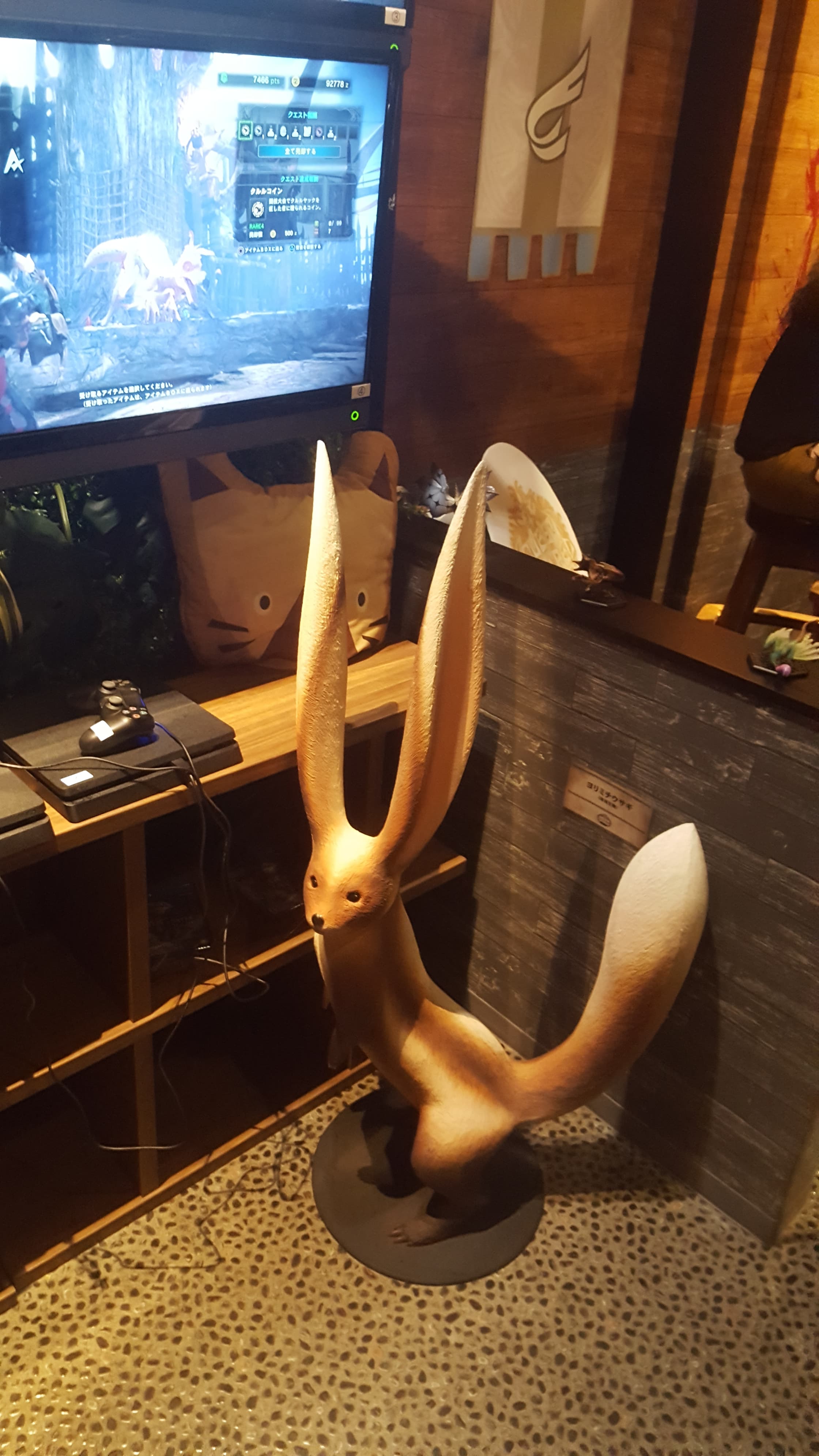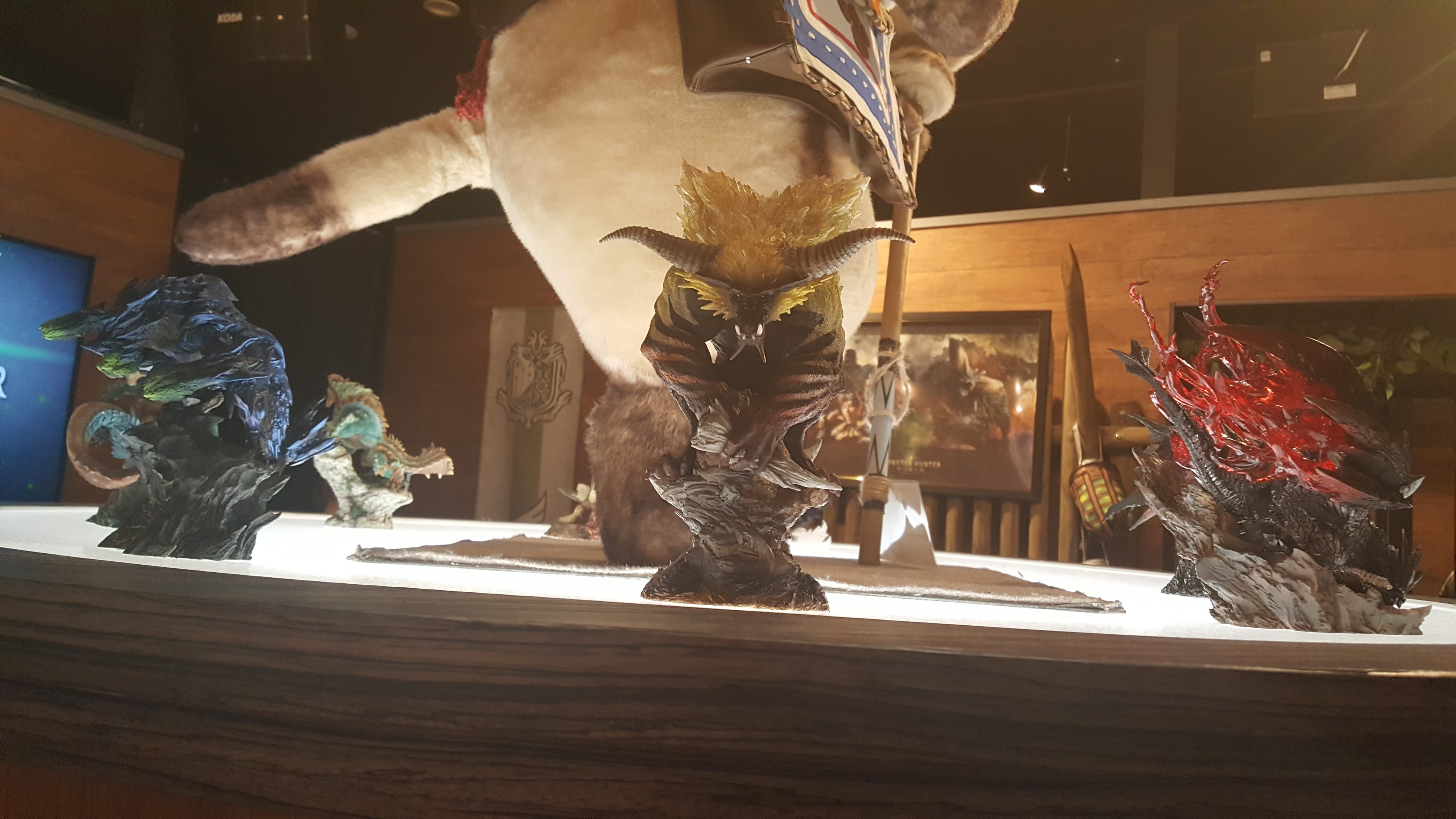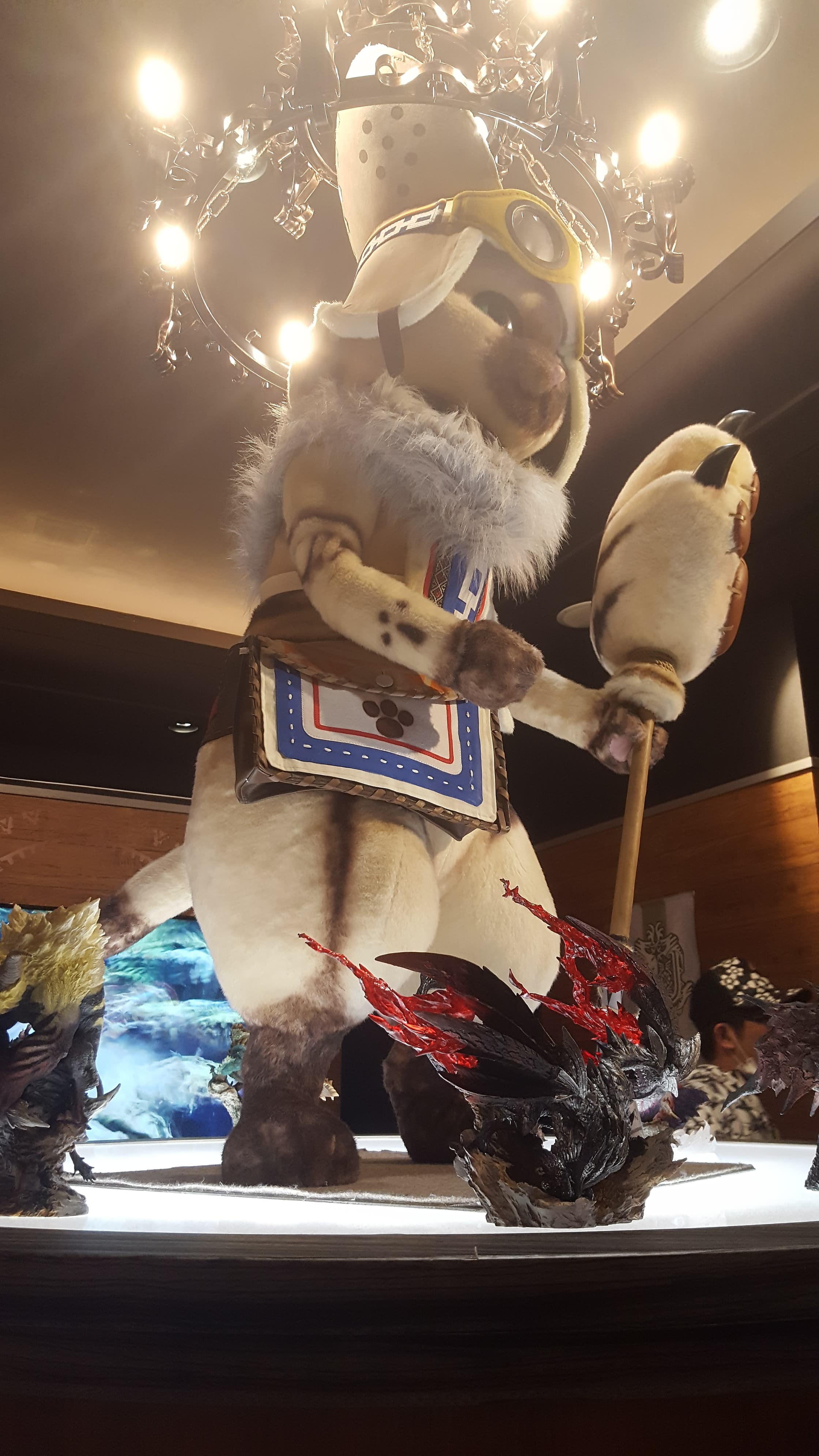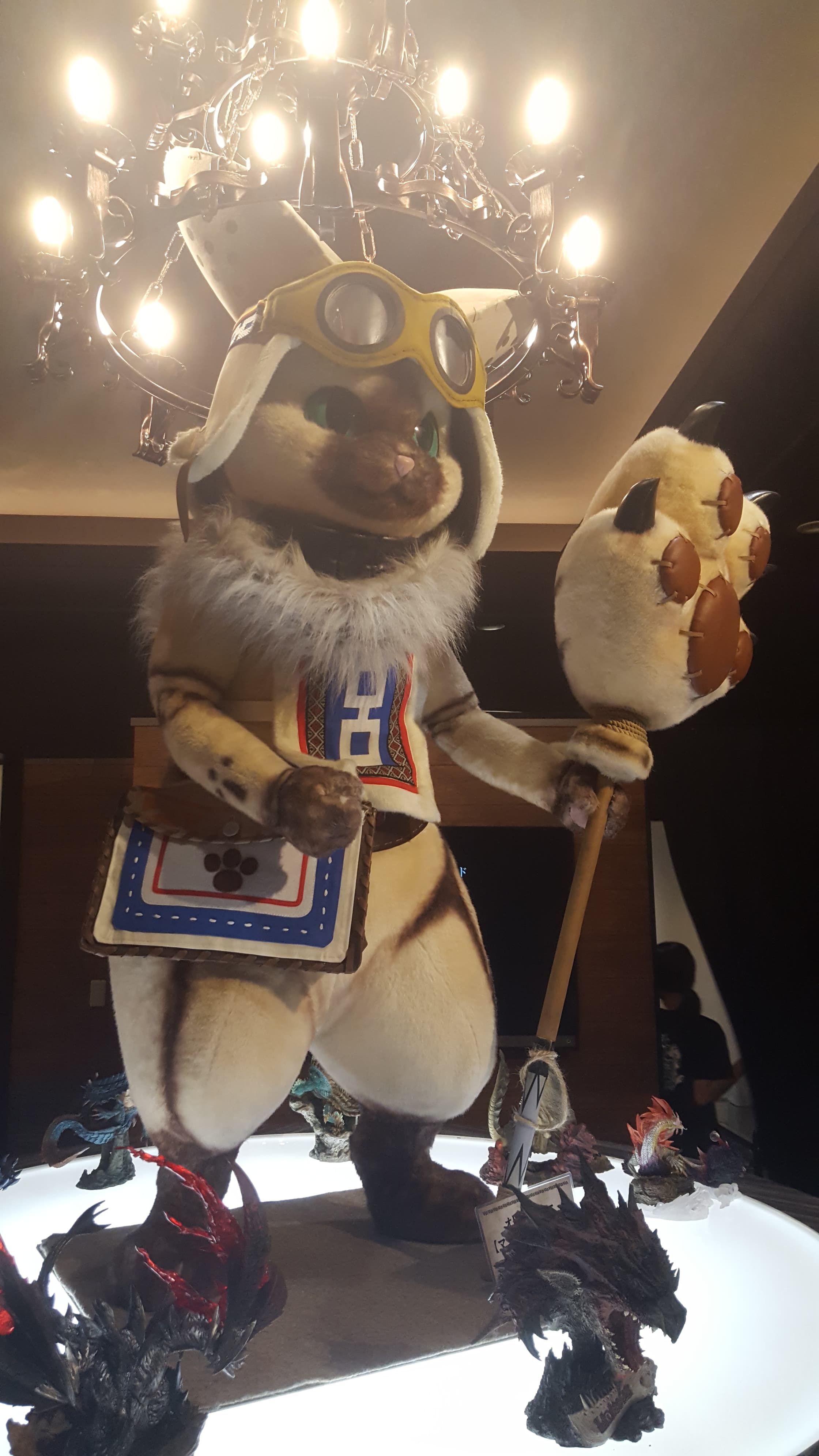 As for the interior, it was gorgeous! We really felt like we had stepped into the world of Monster Hunter and were ready to settle down for a meal at the Canteen. We admired our coasters and themed candy popcorn as we browsed the menu ordering system by iPad.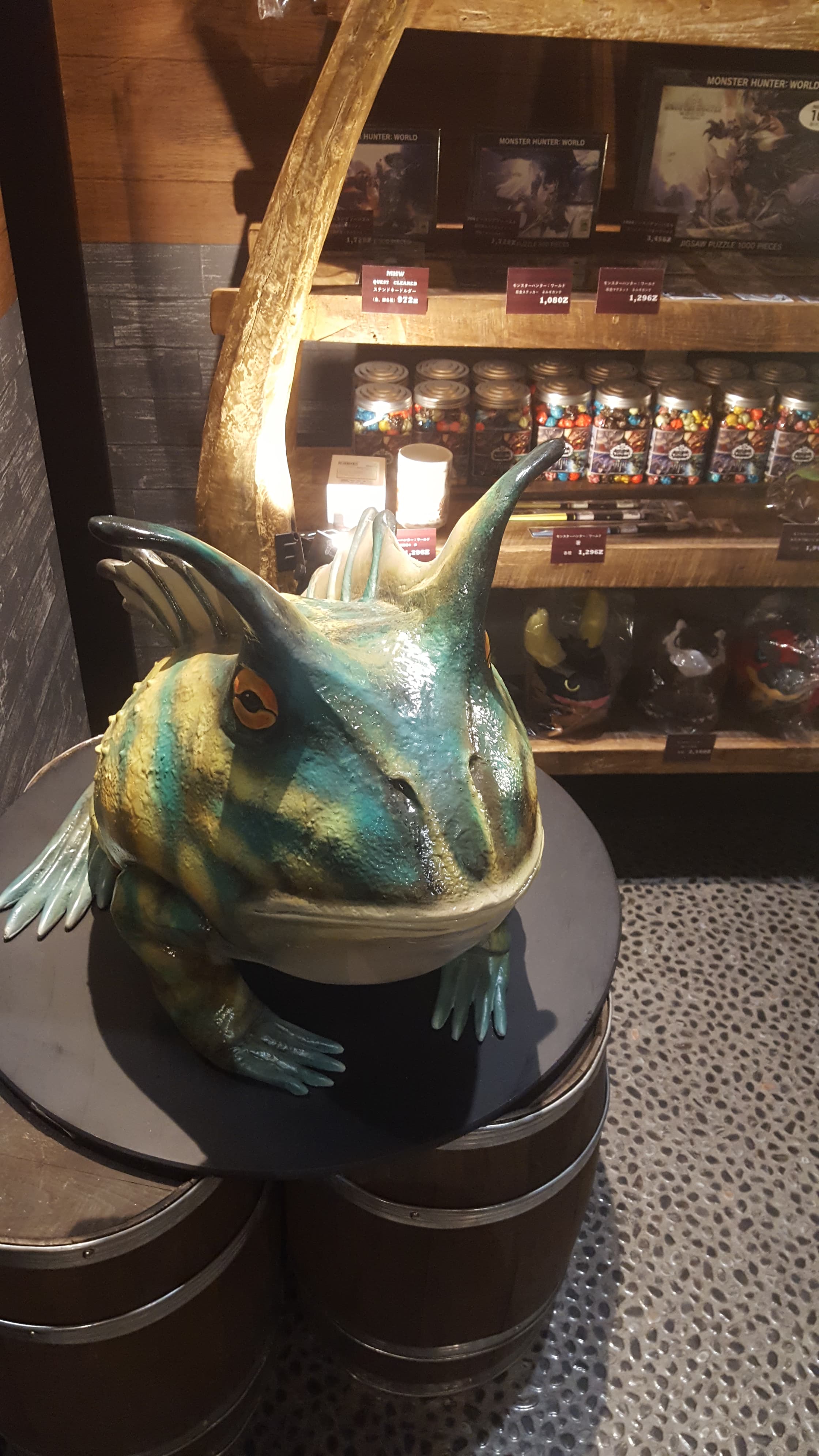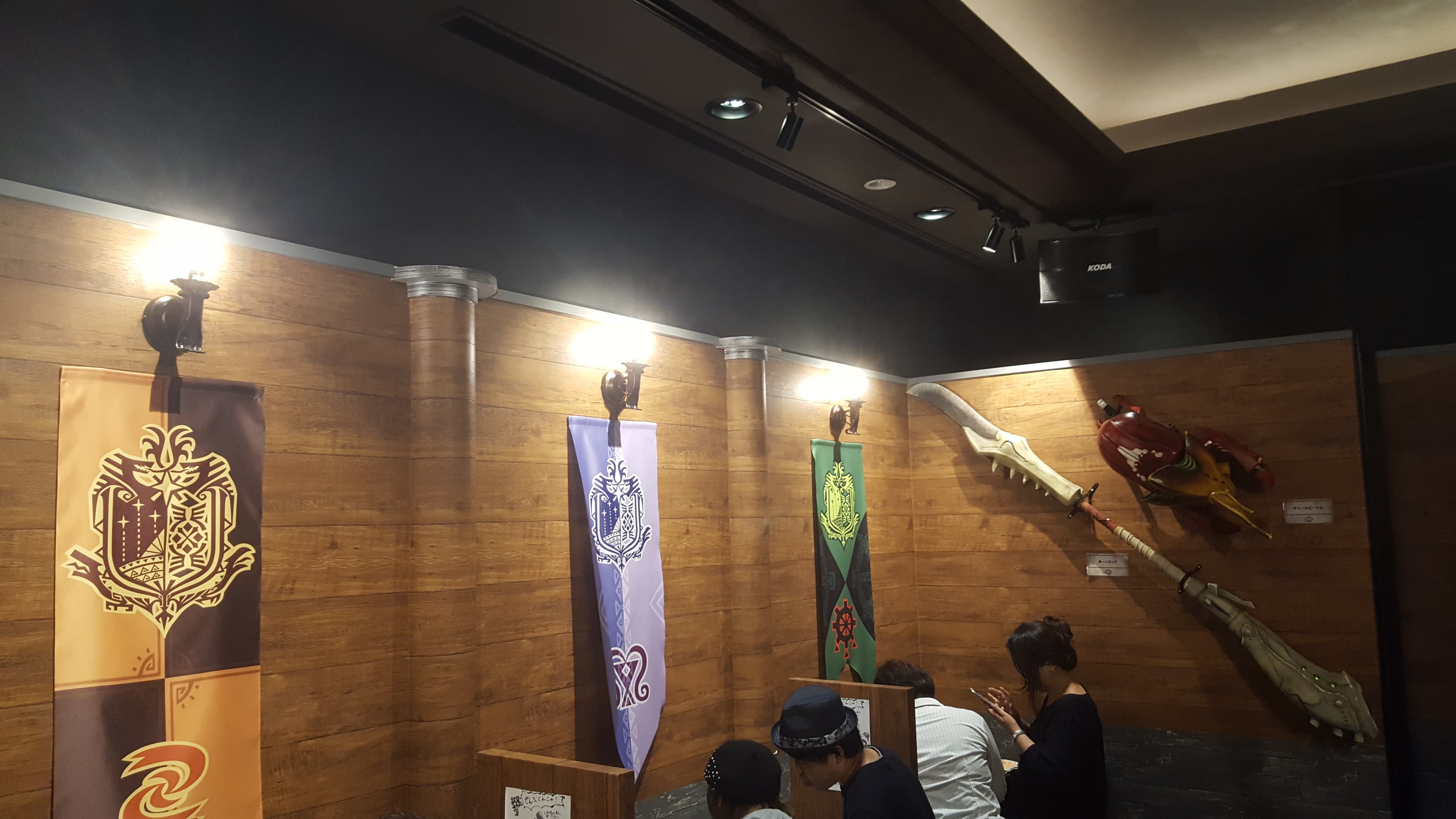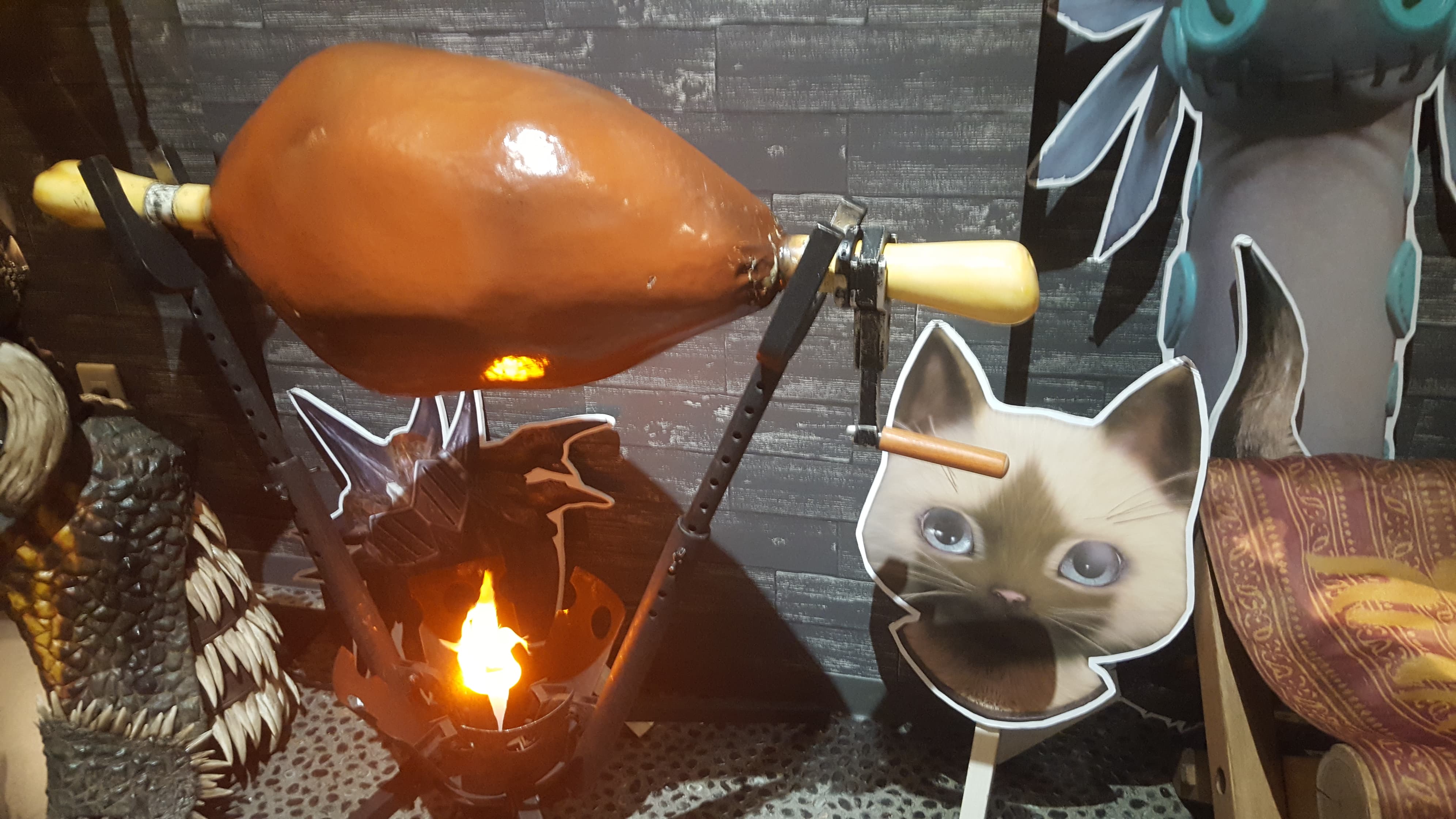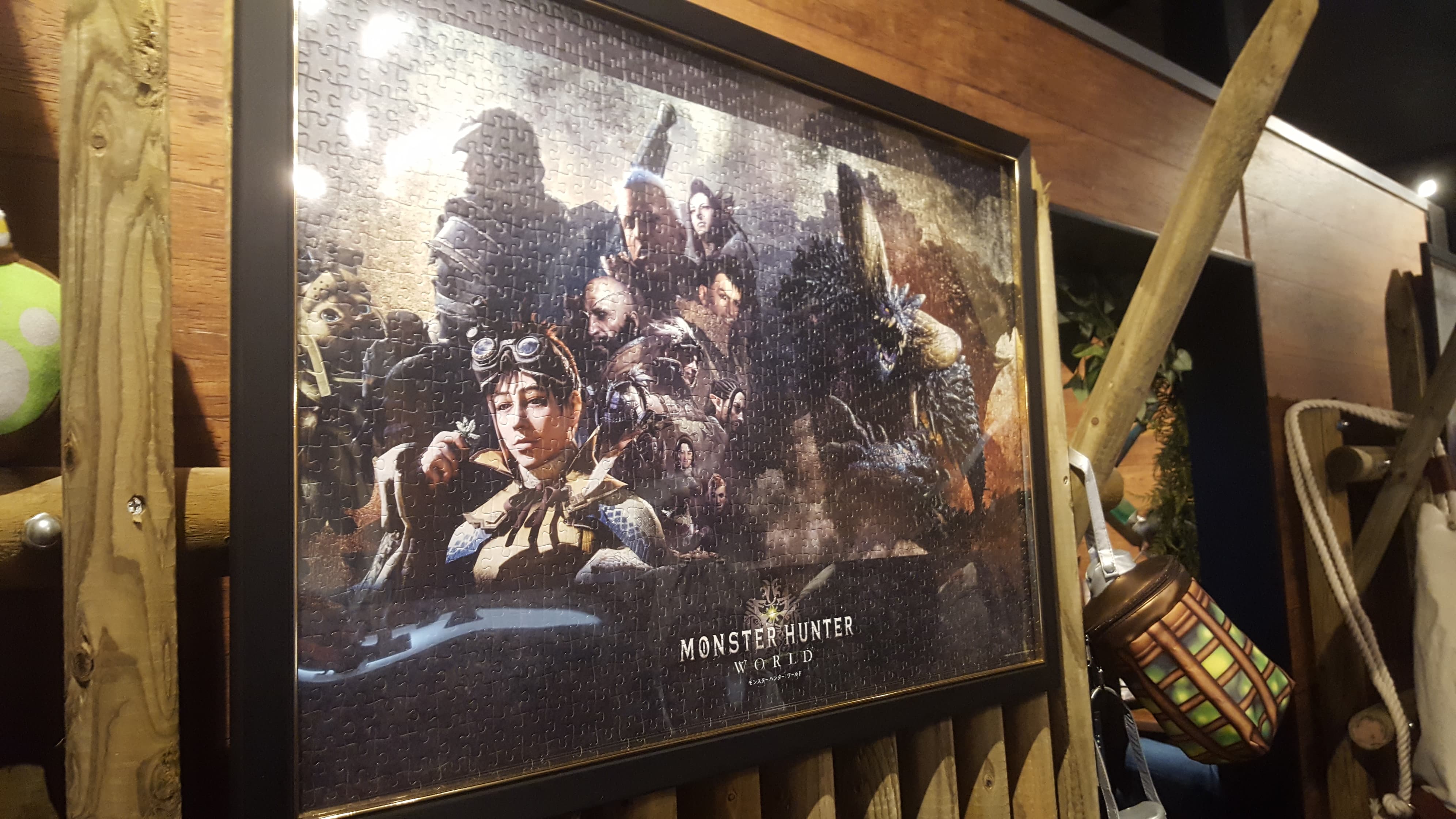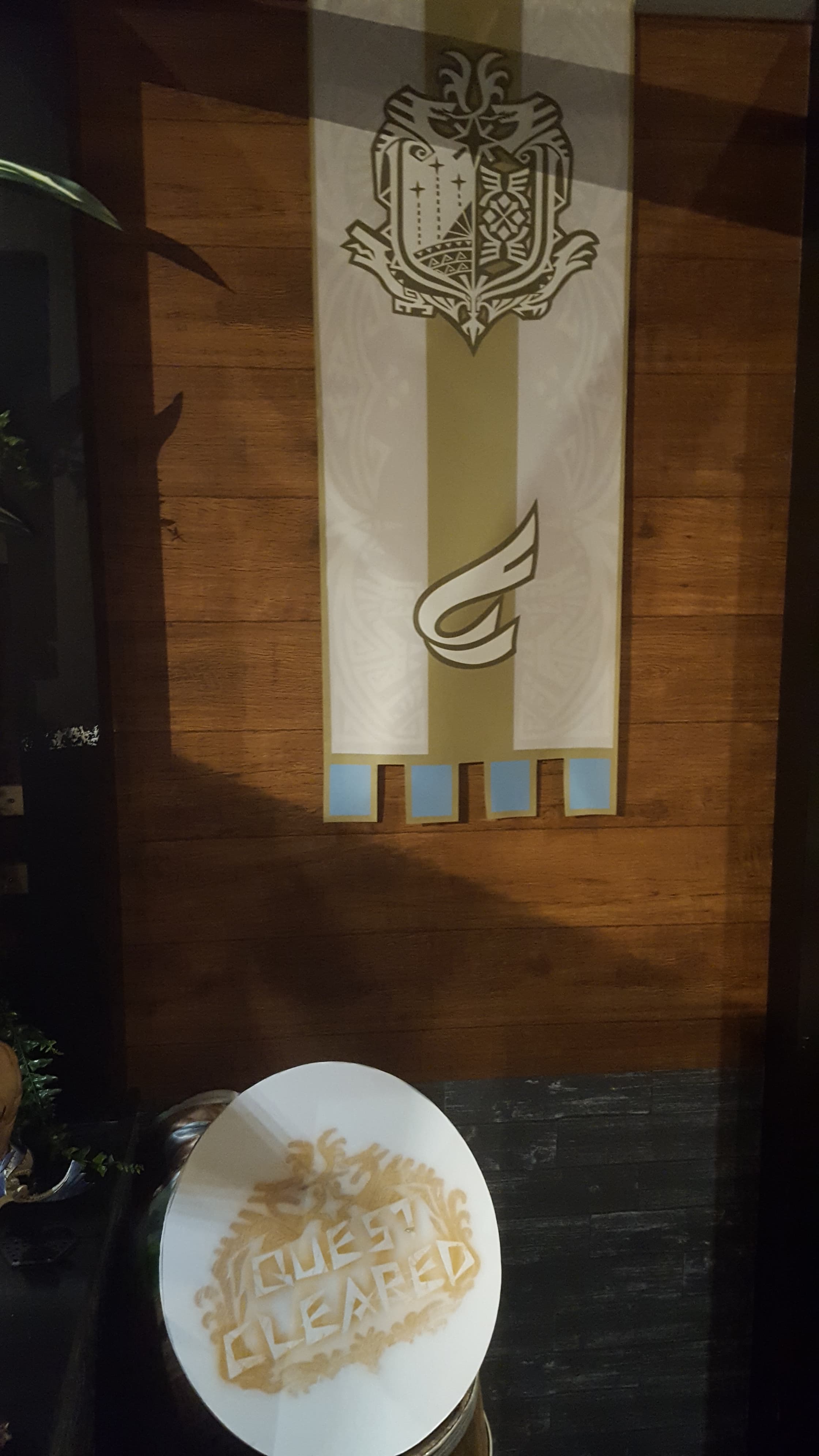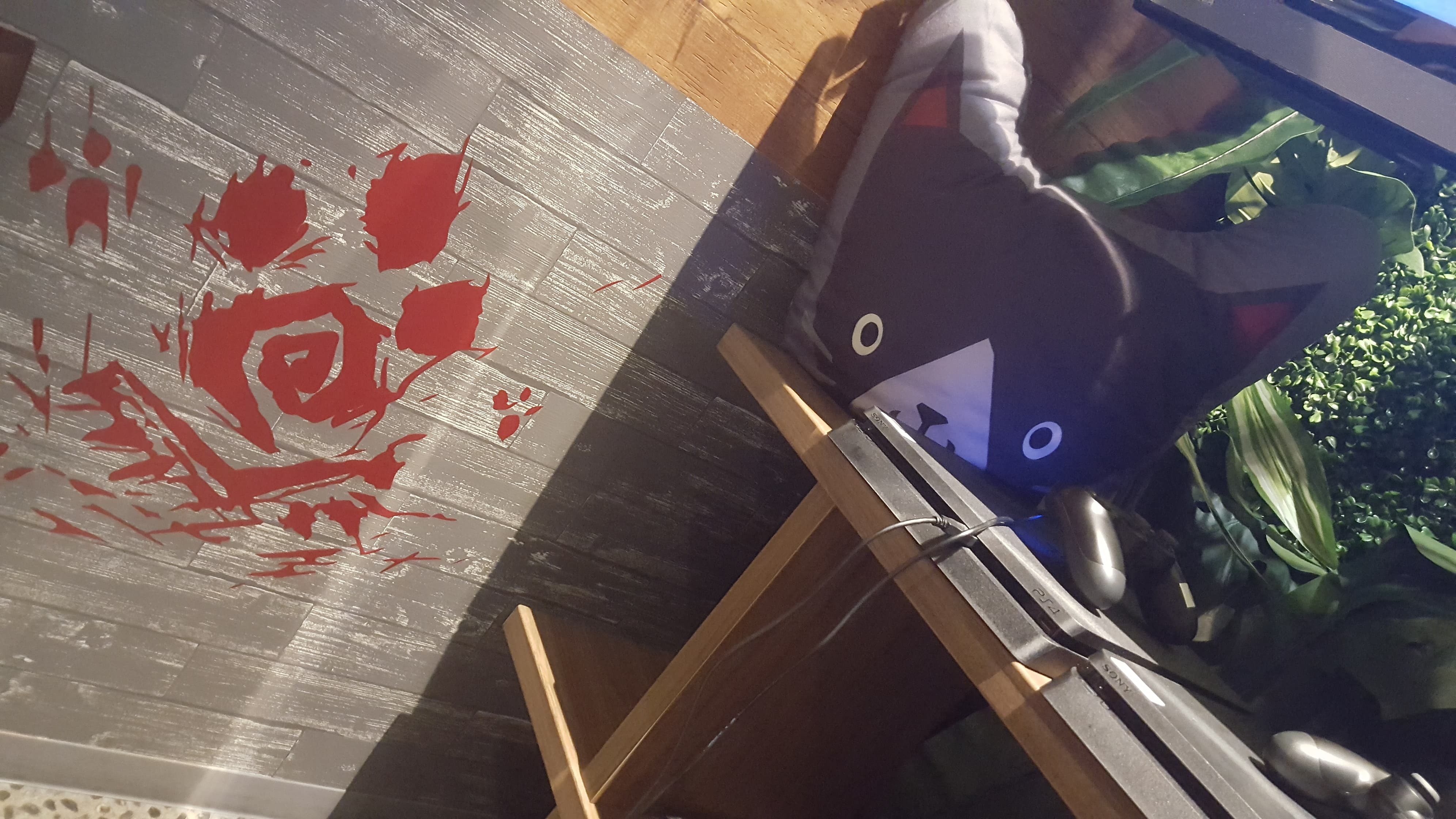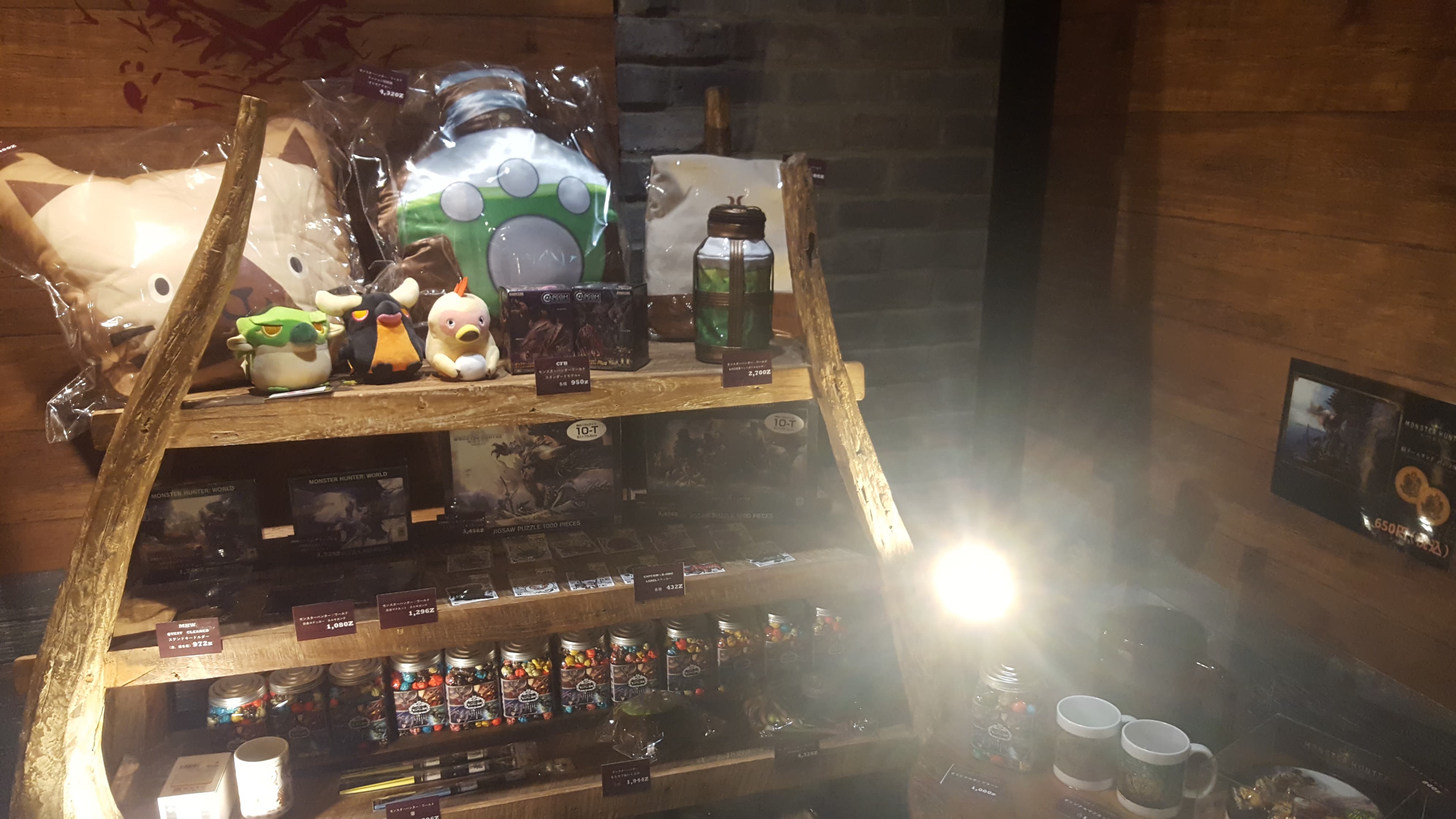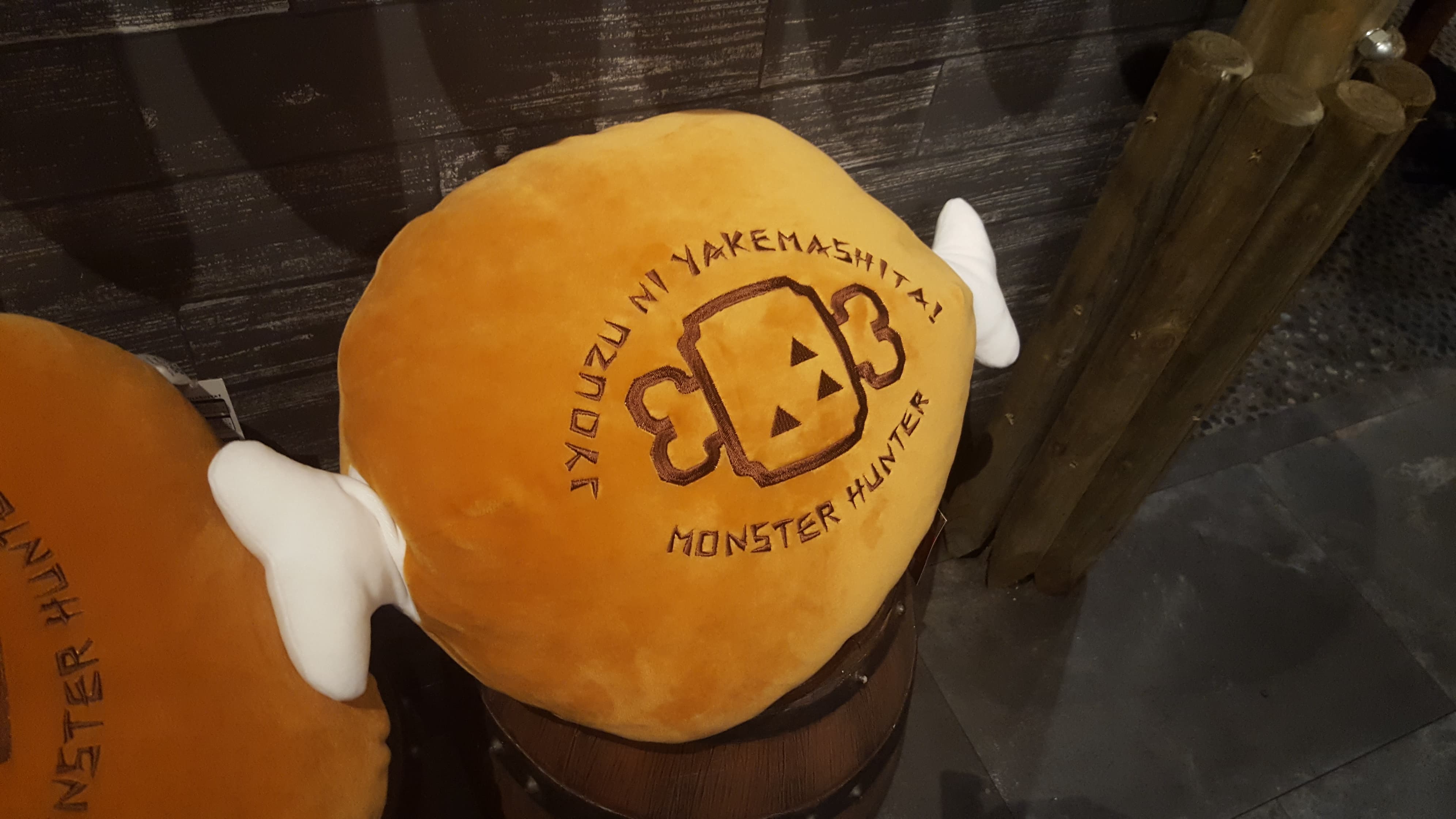 I really wanted this roast meat plushie, but they were sold out!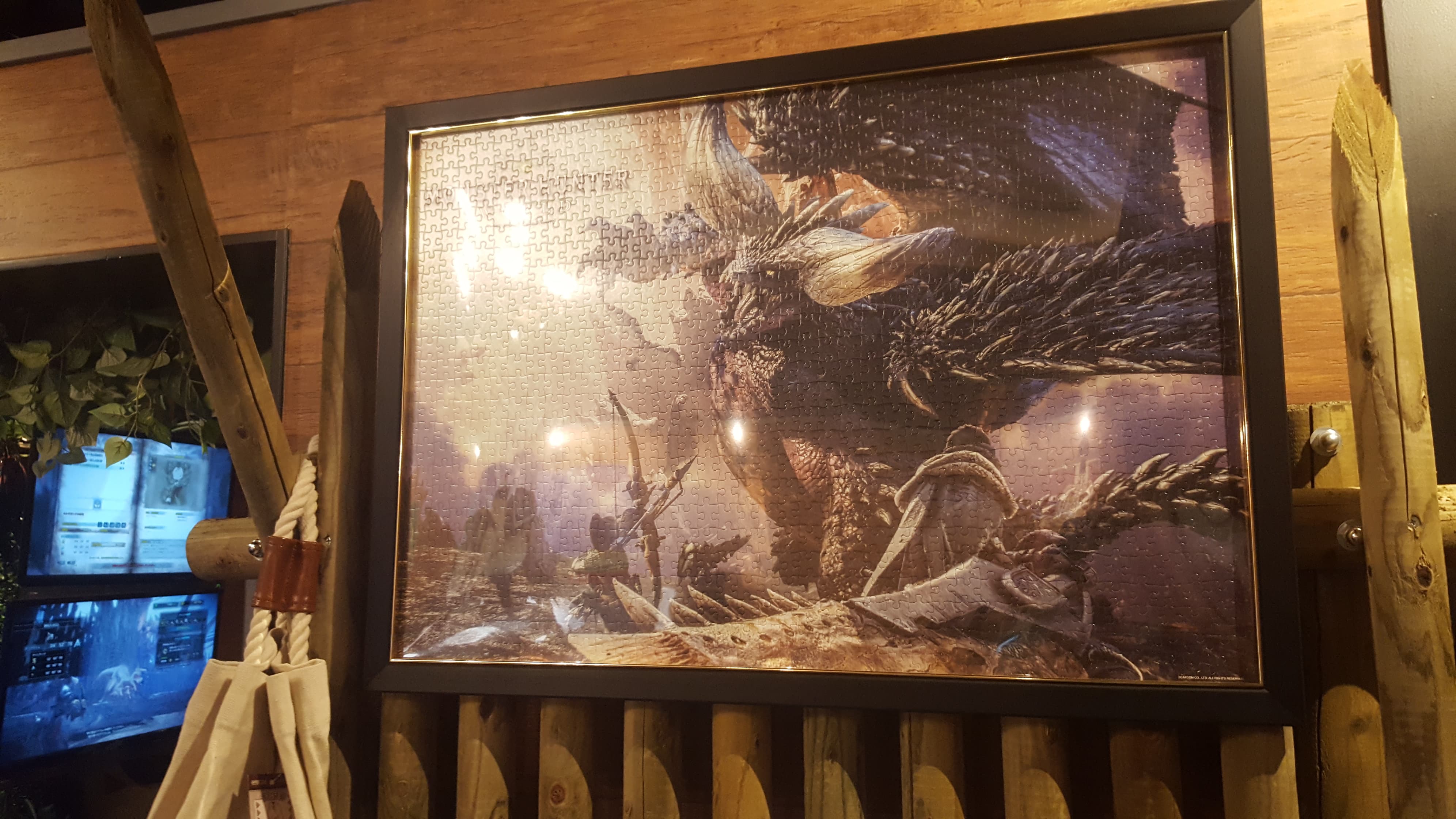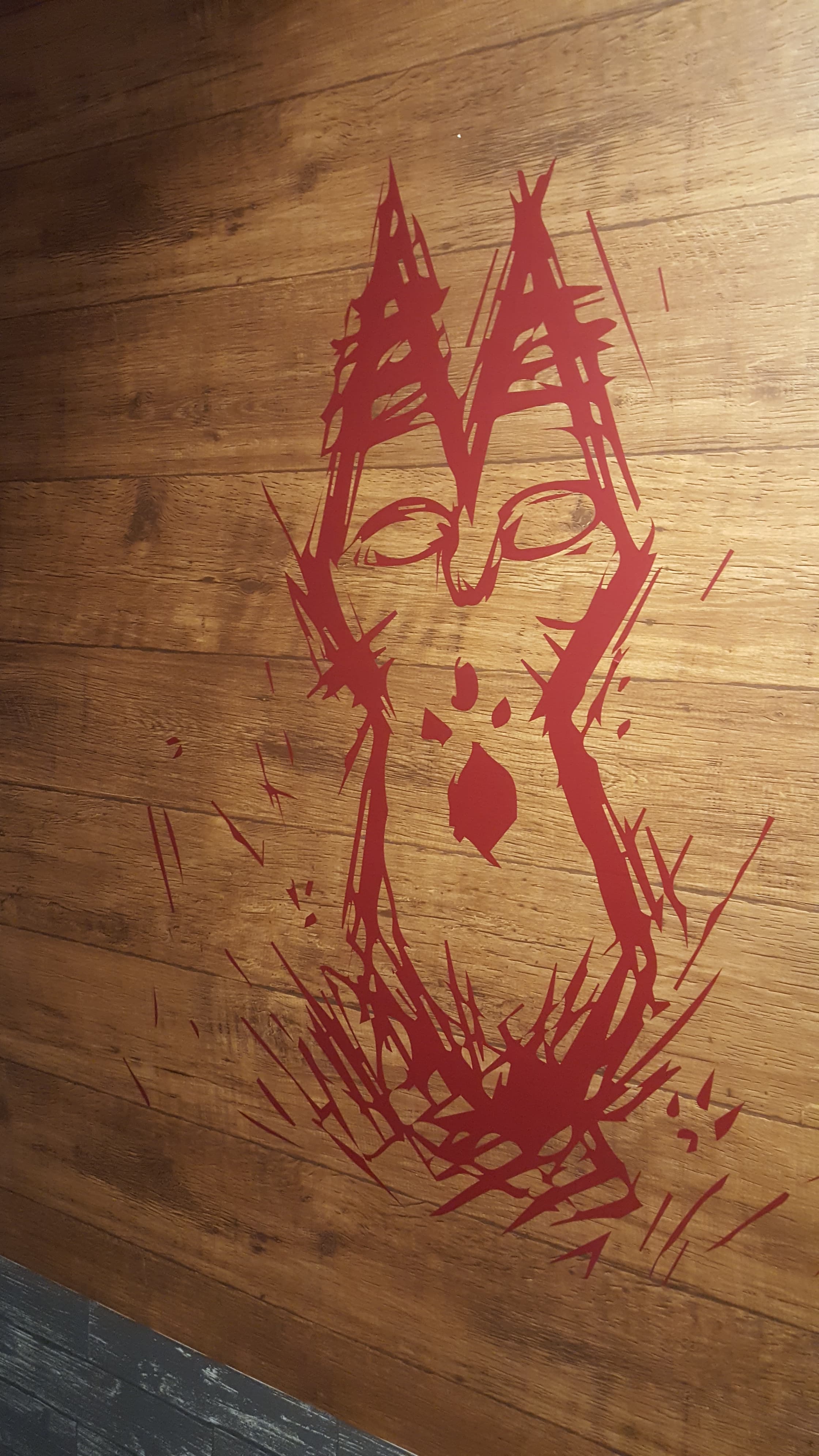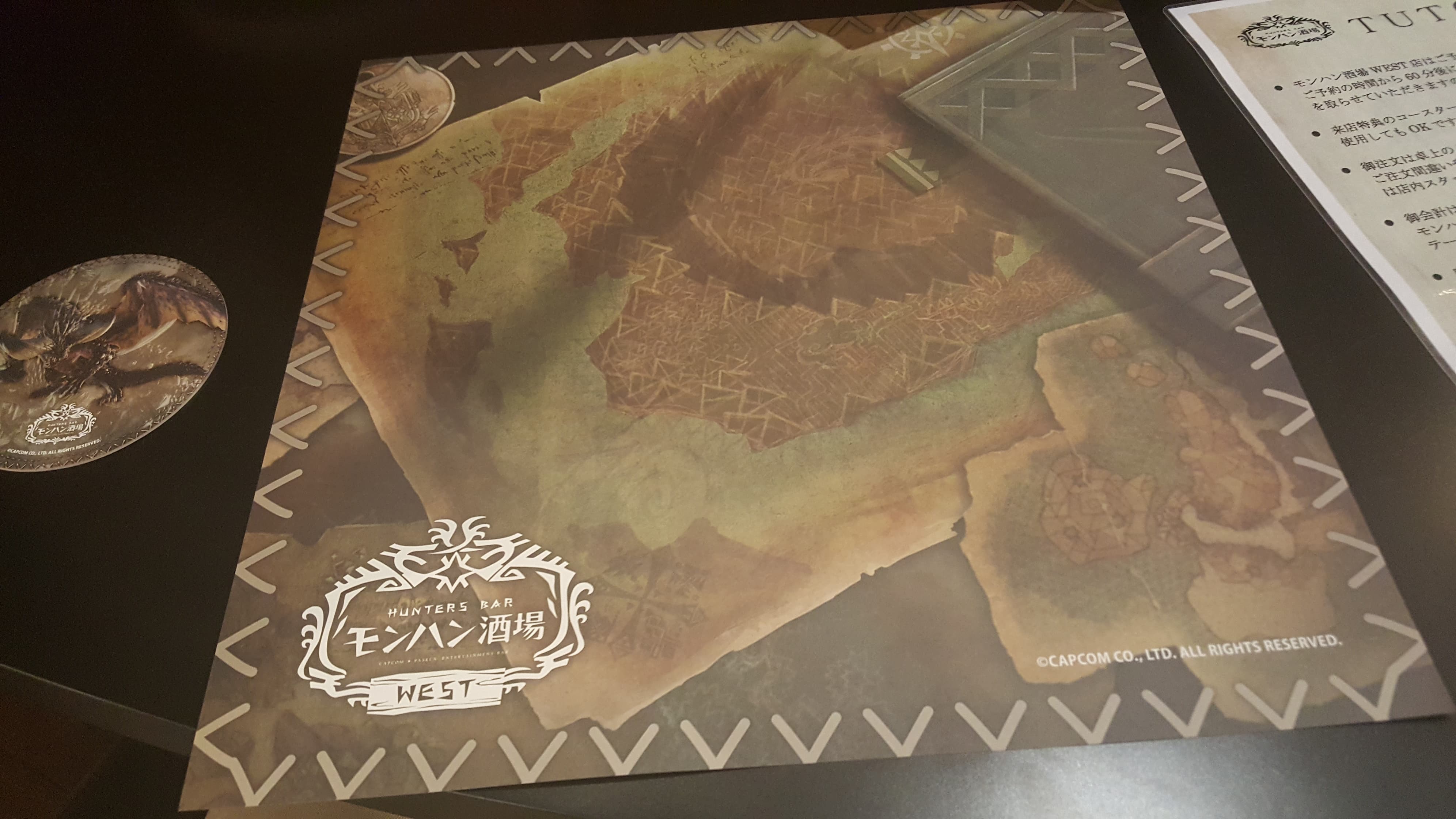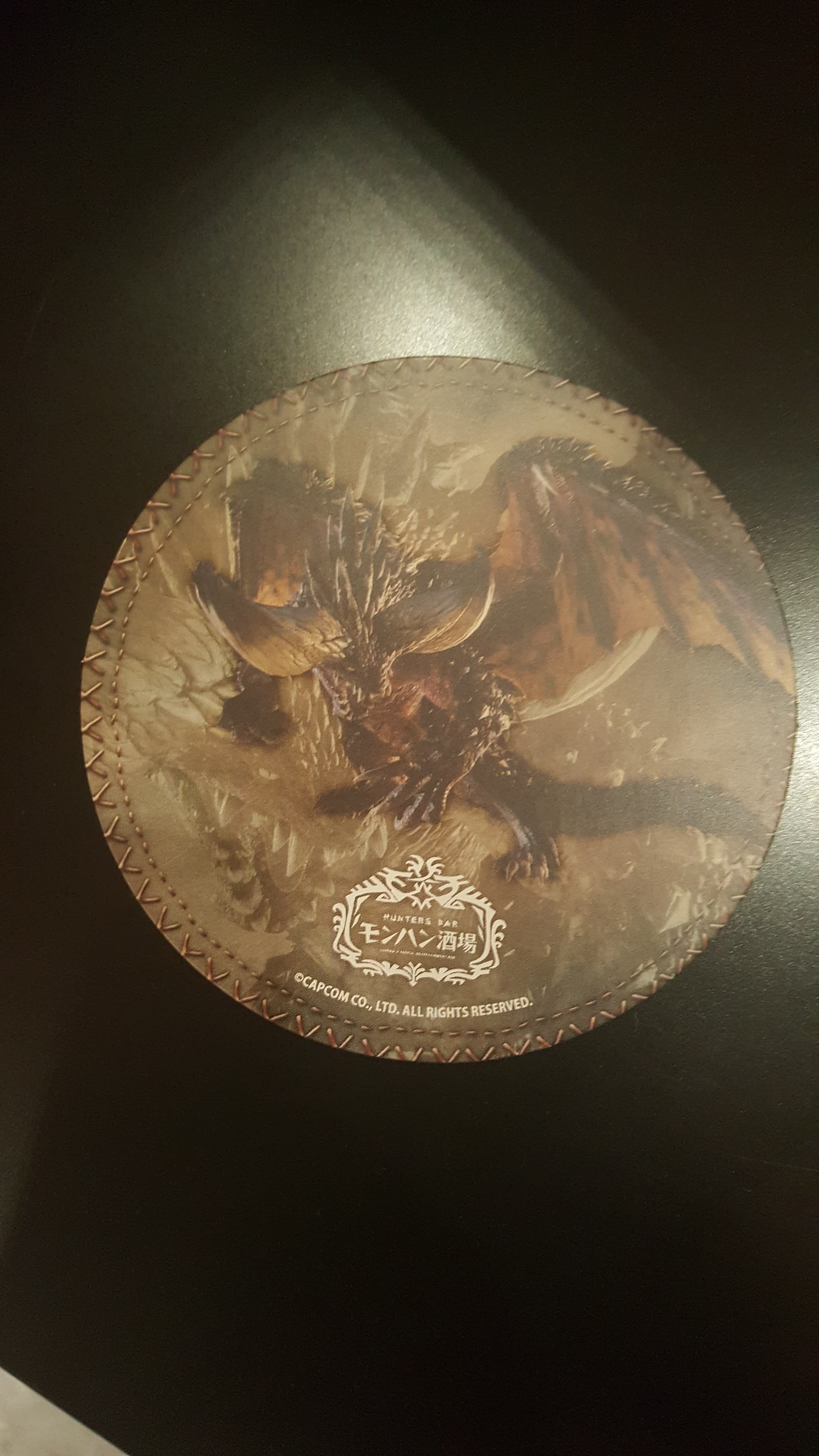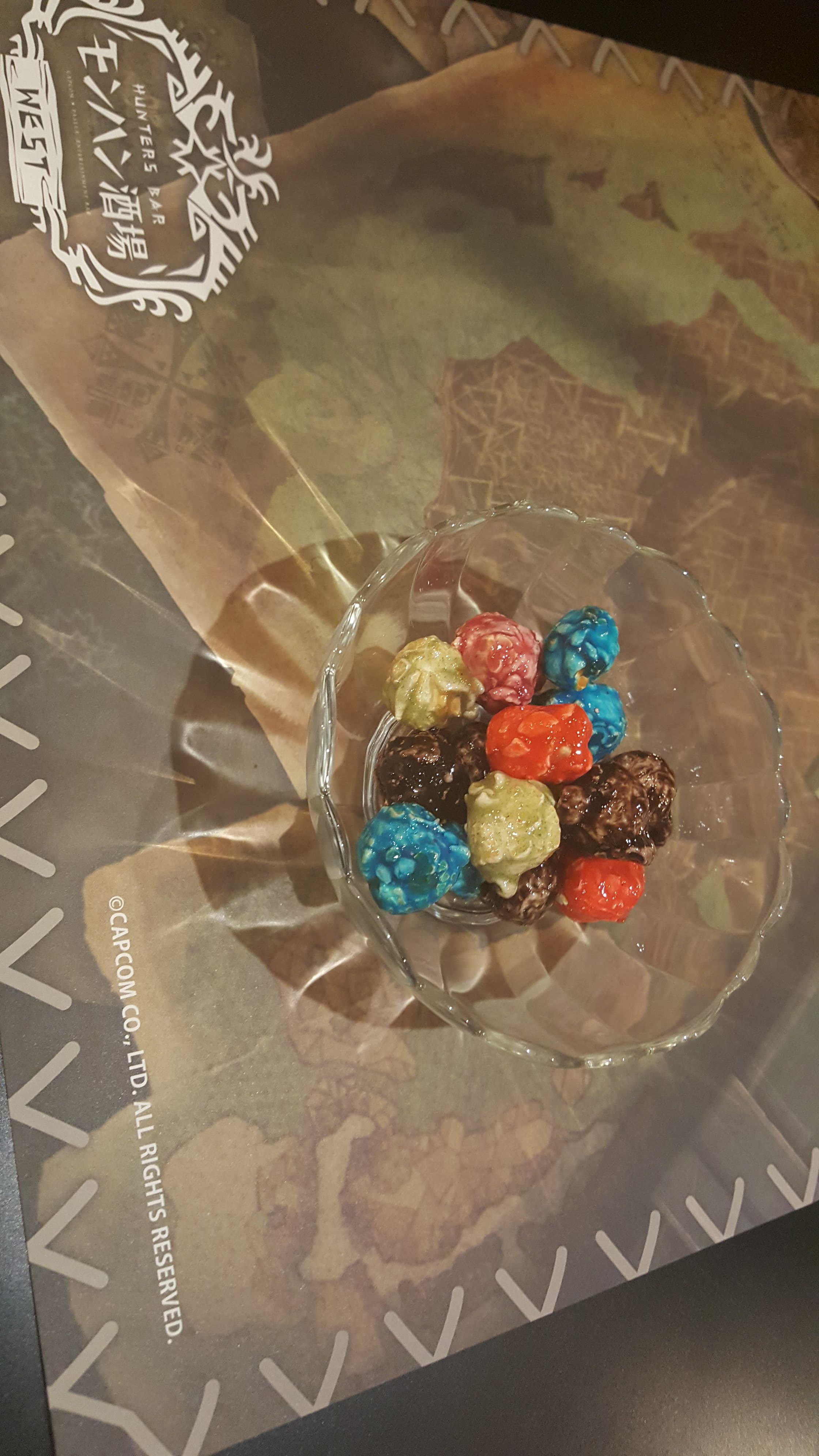 We started with drinks- thankfully there was a plentiful "mocktail" menu for me that was just as decorative and fun as the alcohol options! Each drink was whimsically graced with names like "Legiana Chocolate Banana Milk", "Grimalkyne Maple Latte", or the one I was so close to getting, the "Malfestio Float" with blue raspberry syrup, vanilla ice cream, and gold flakes!
Josh ordered the "Huntsman Highball" whisky soda, and I got the "Pilot Hare Peach Drink"!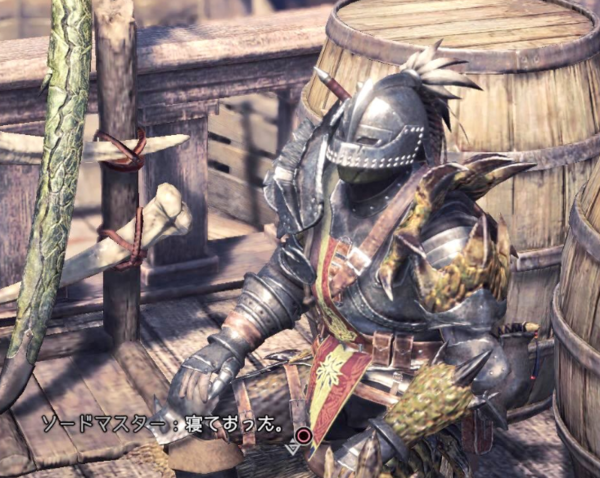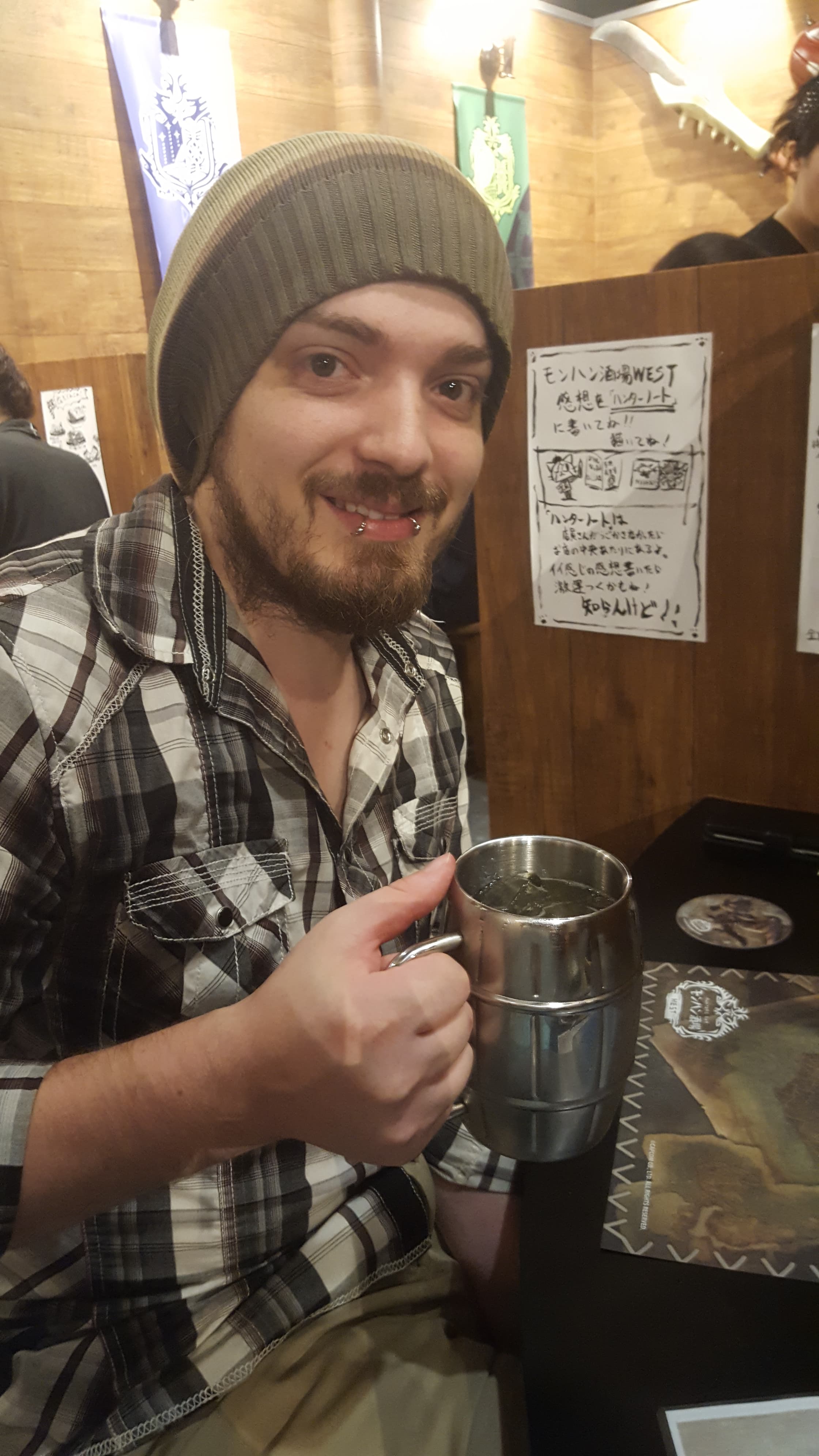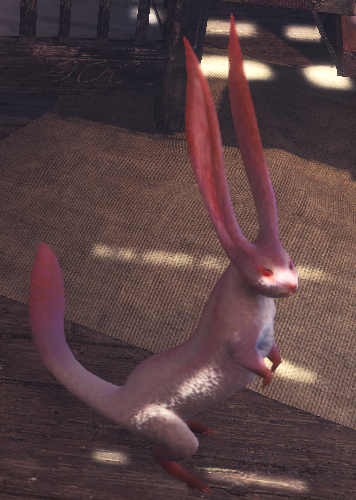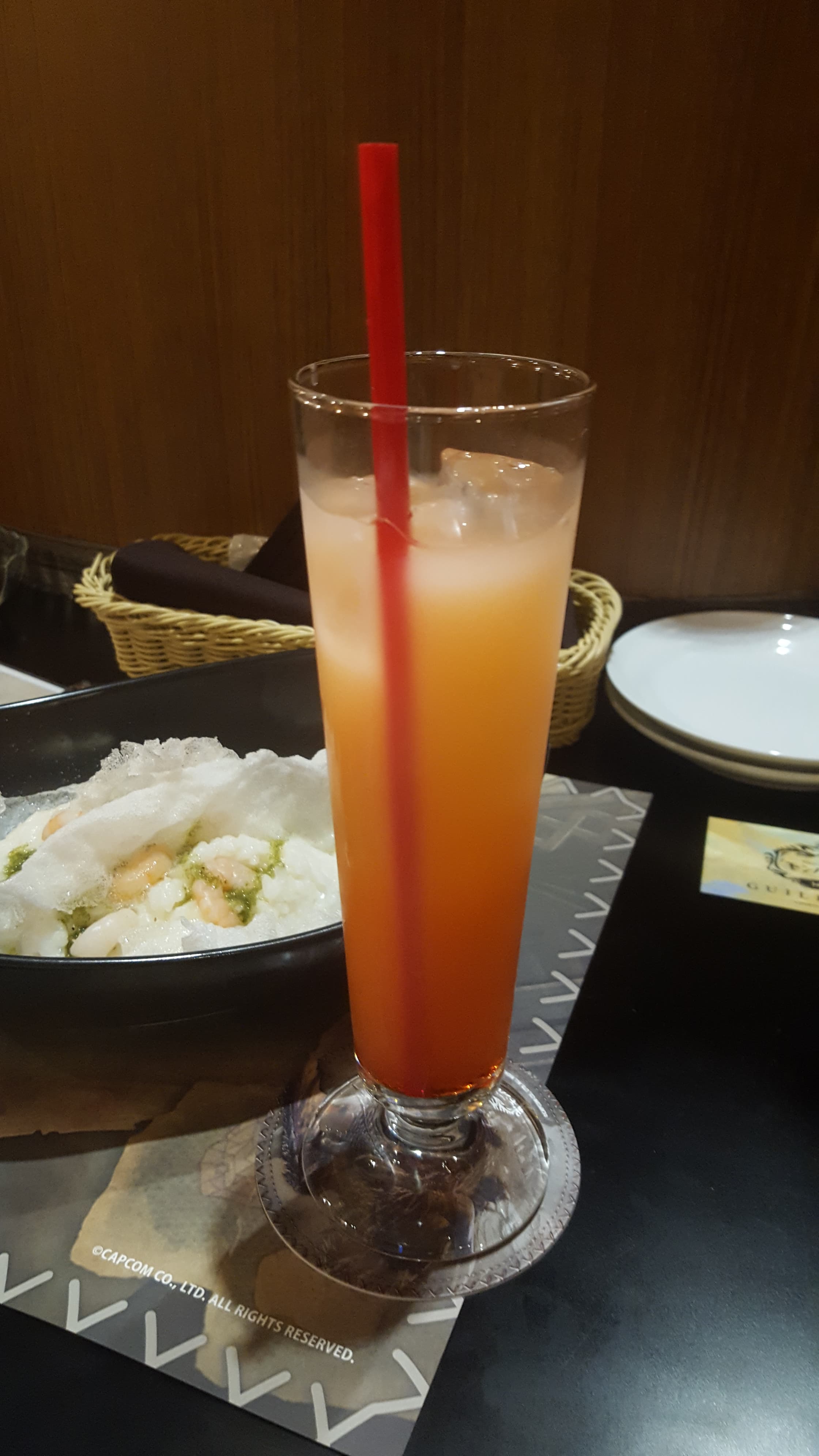 For our main course, Josh got the "Teostra Spicy Katsu Curry", which was truly spicy and delicious! I got the "Amatsu Cheese Risotto" featuring shrimp and basil with fried rice paper!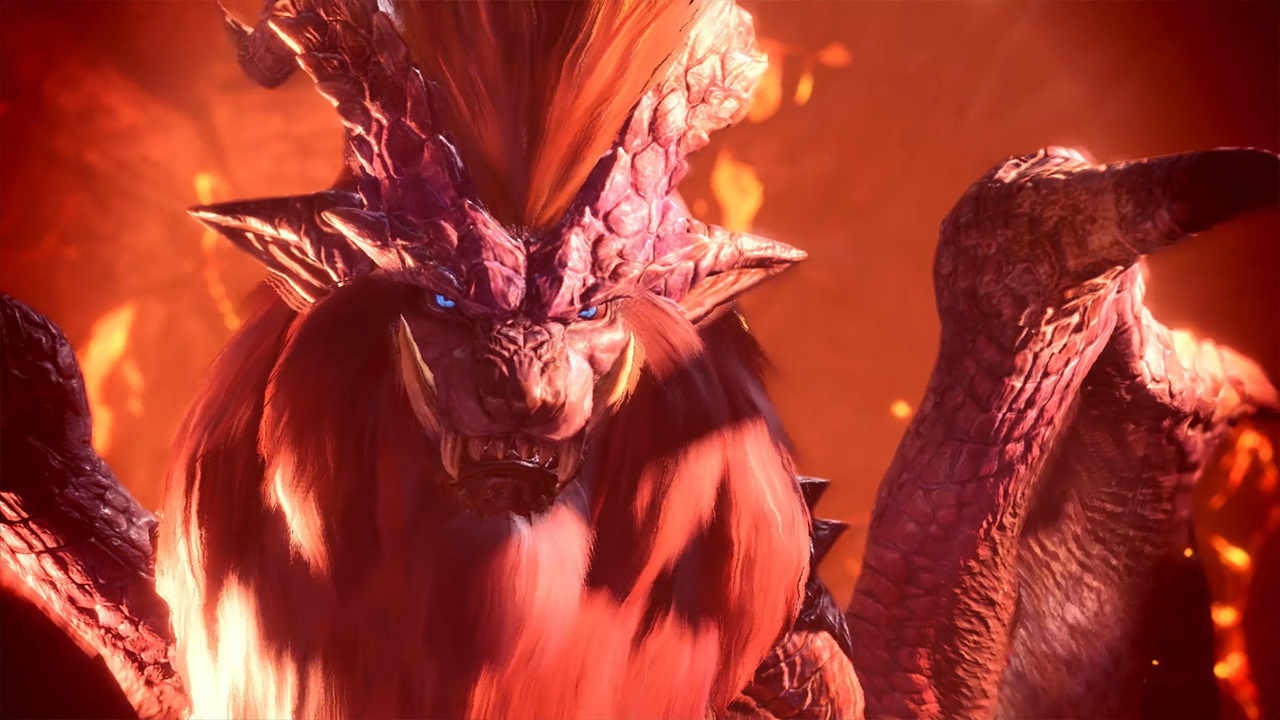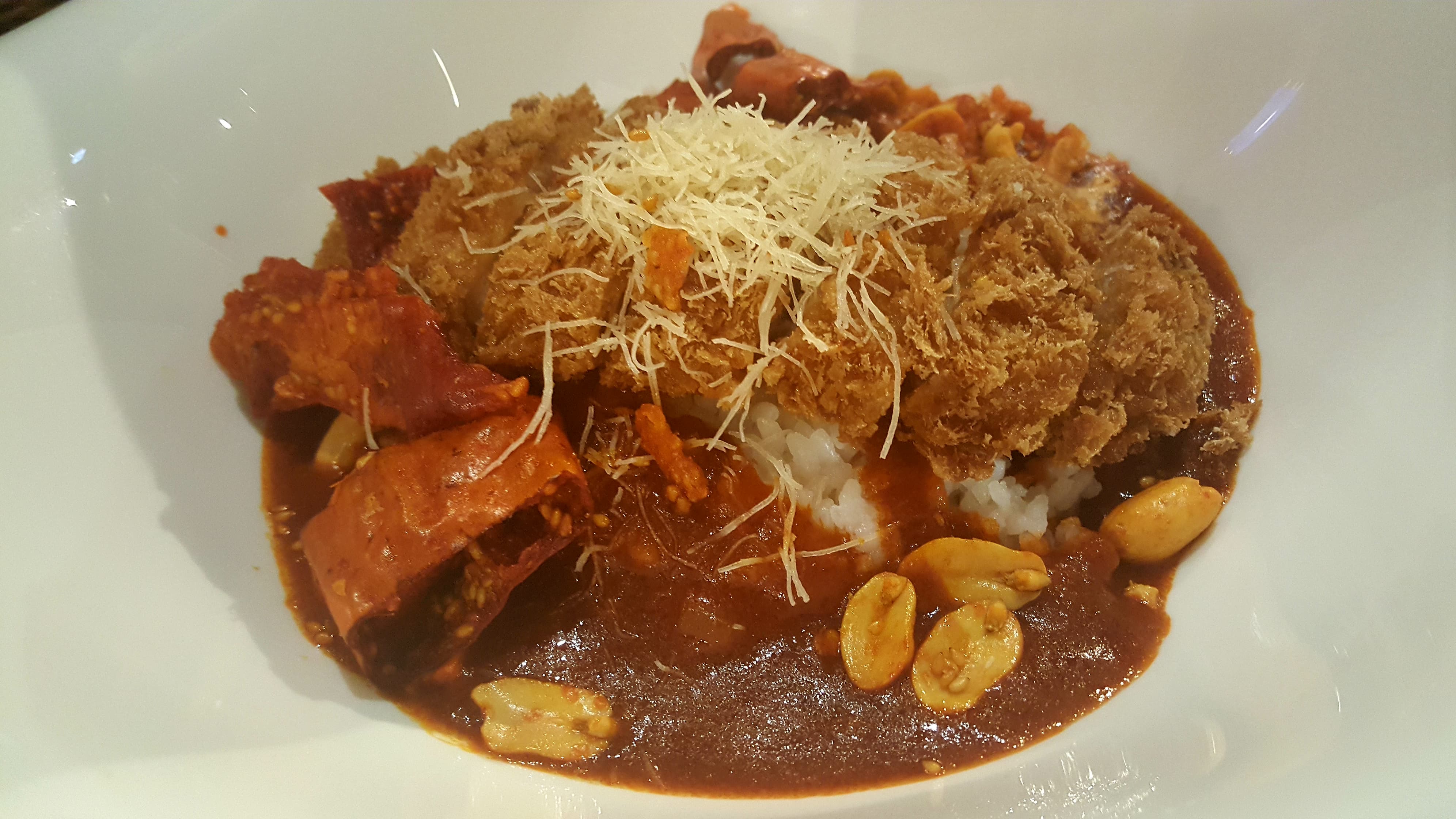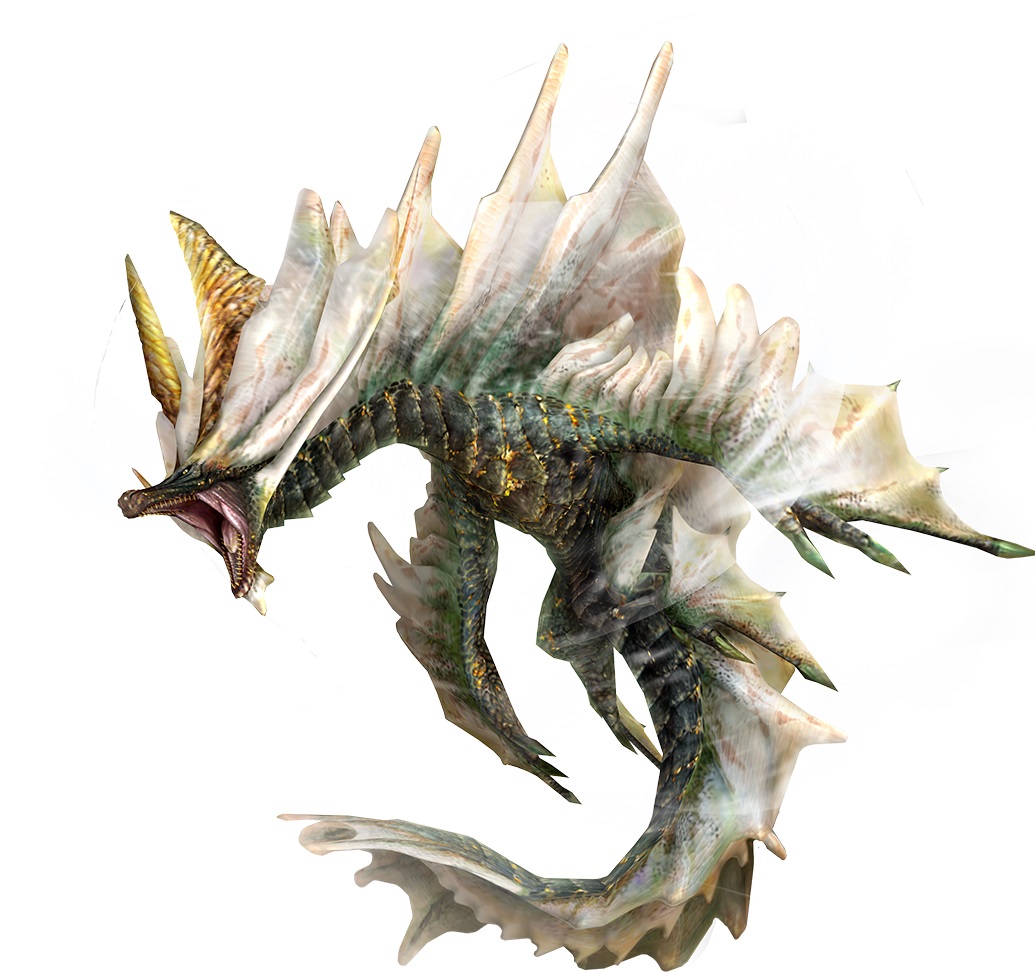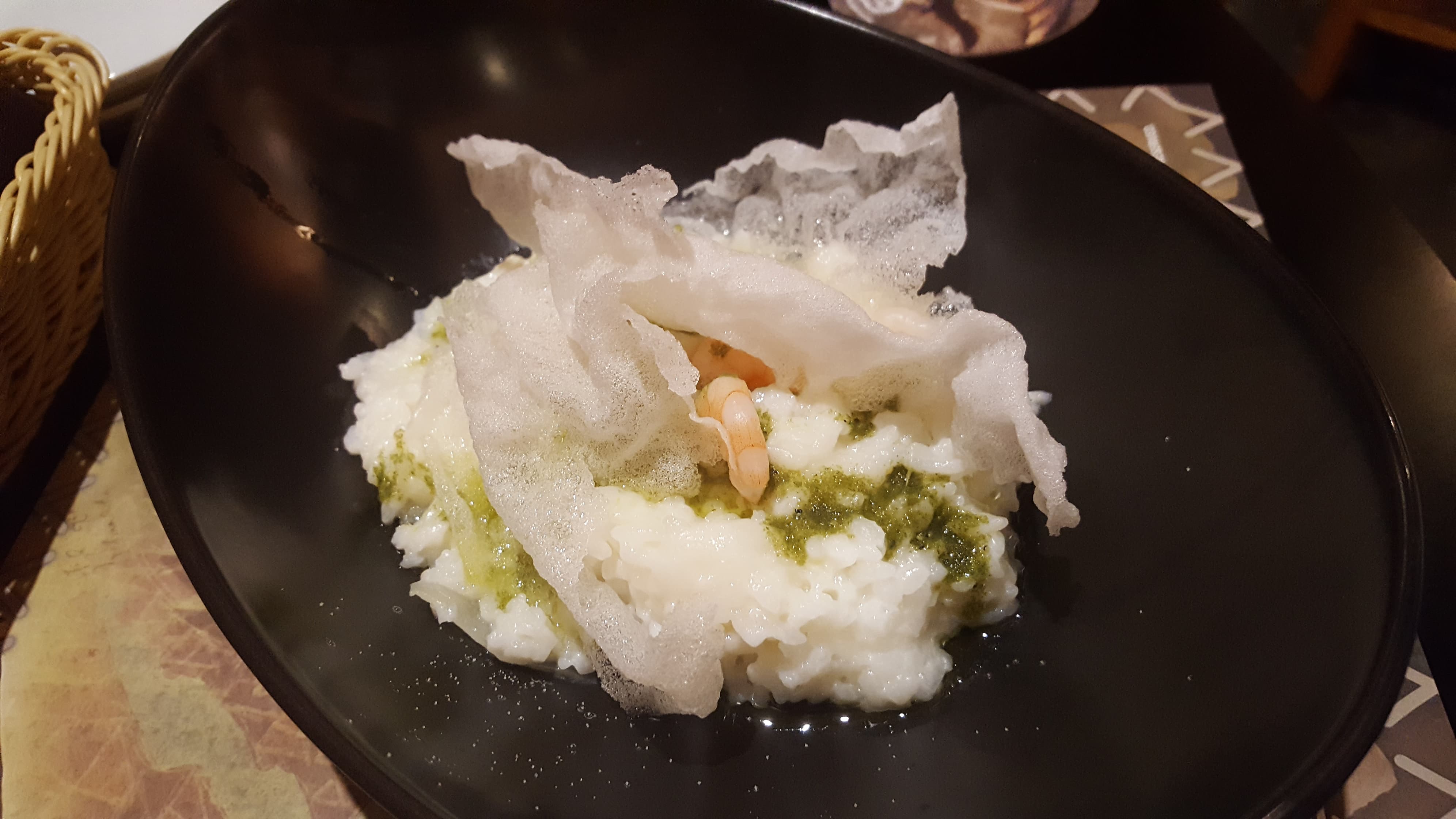 We finished things off with another round of drinks and a split dessert. Josh got the humorous "Paolumu Cassis Cocktail" and I ordered the massive "Deviljho" muscat tea soda (a Mon Hun Bar West exclusive)! Lastly, we enjoyed the "Kirin Parfait", an electrifying chocolate syrup, vanilla ice cream, and whipped cream treat.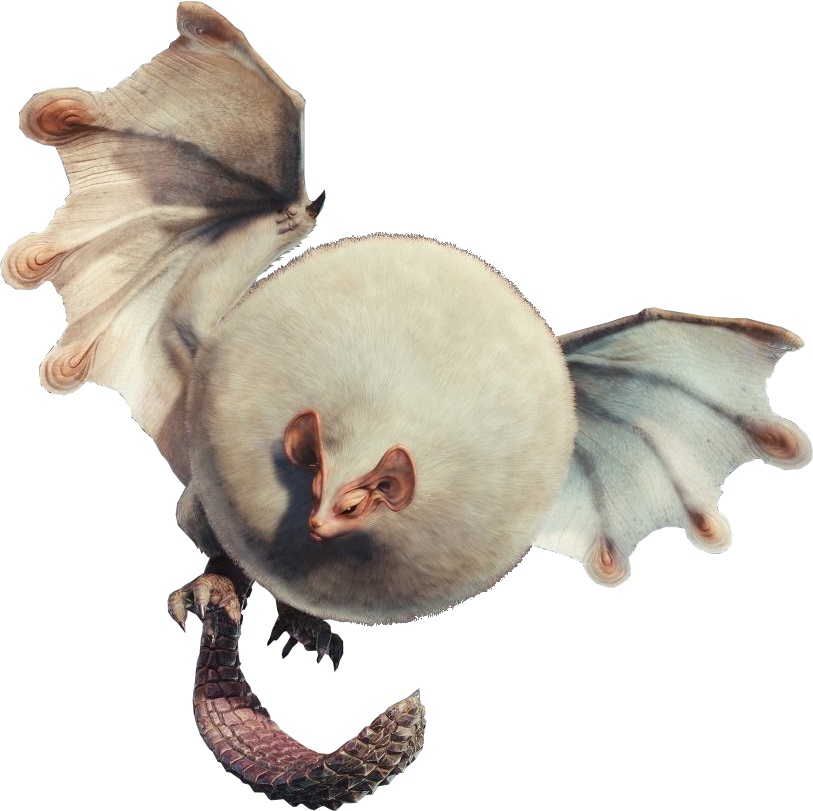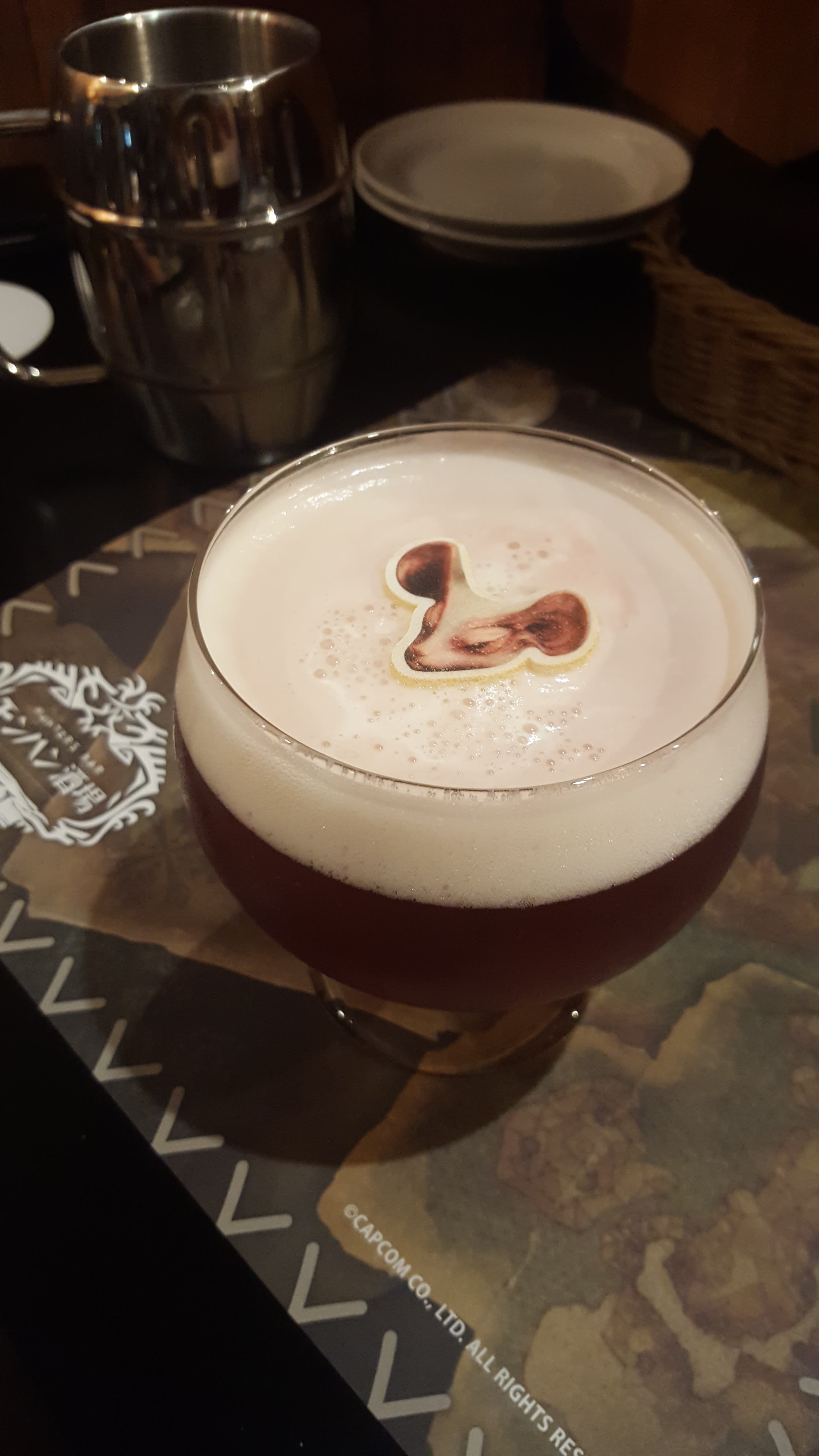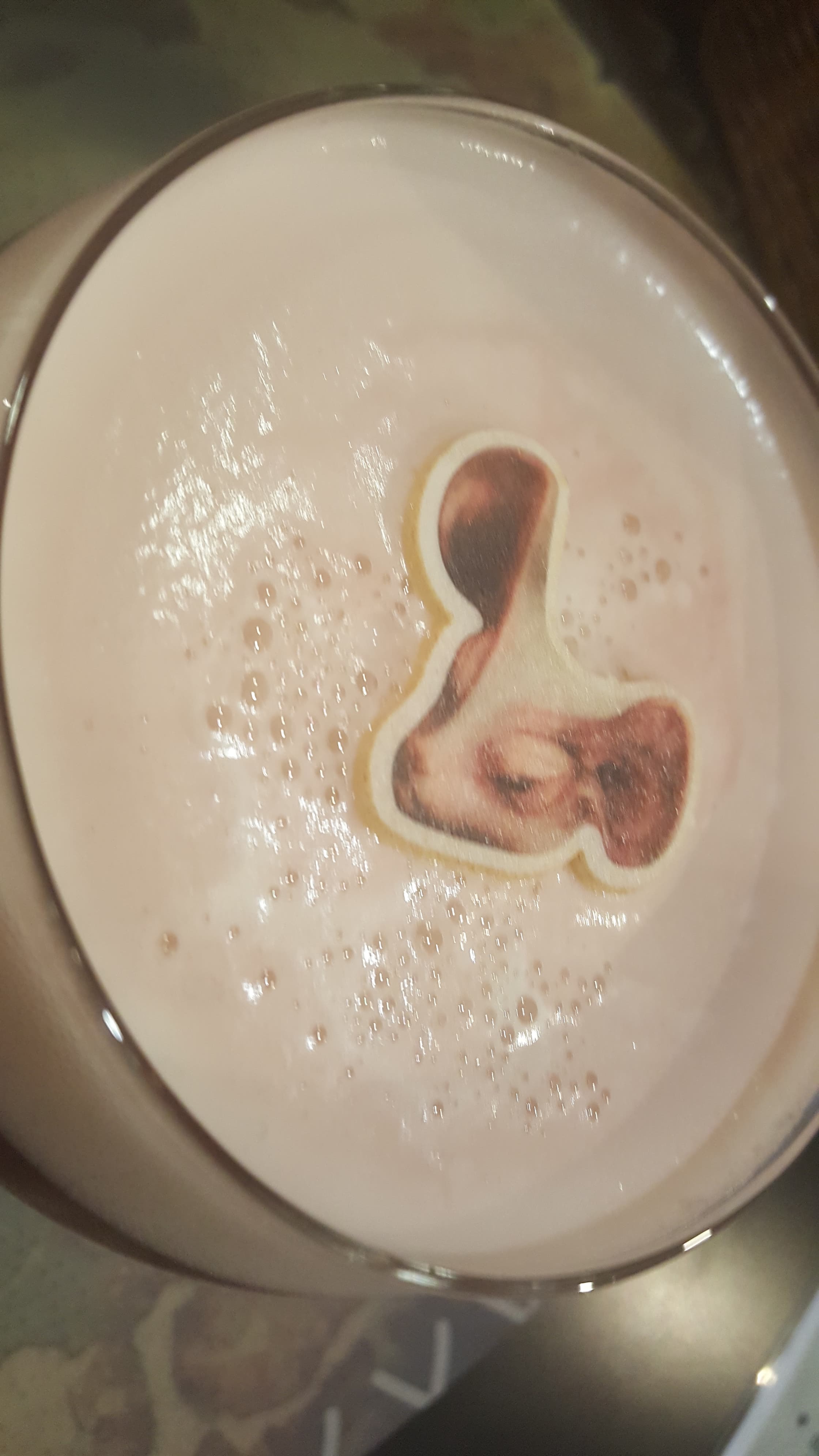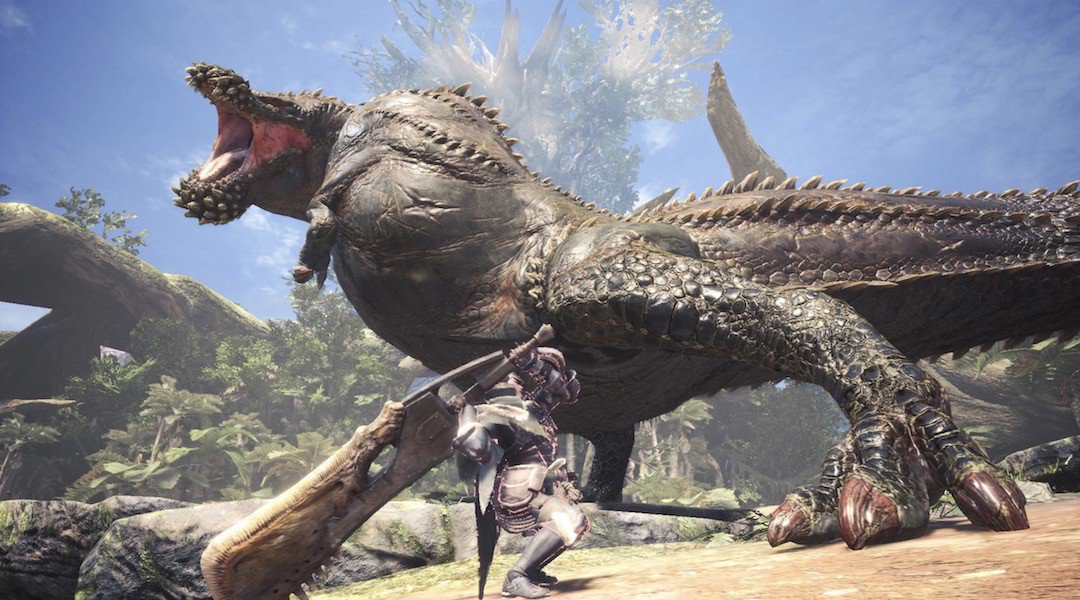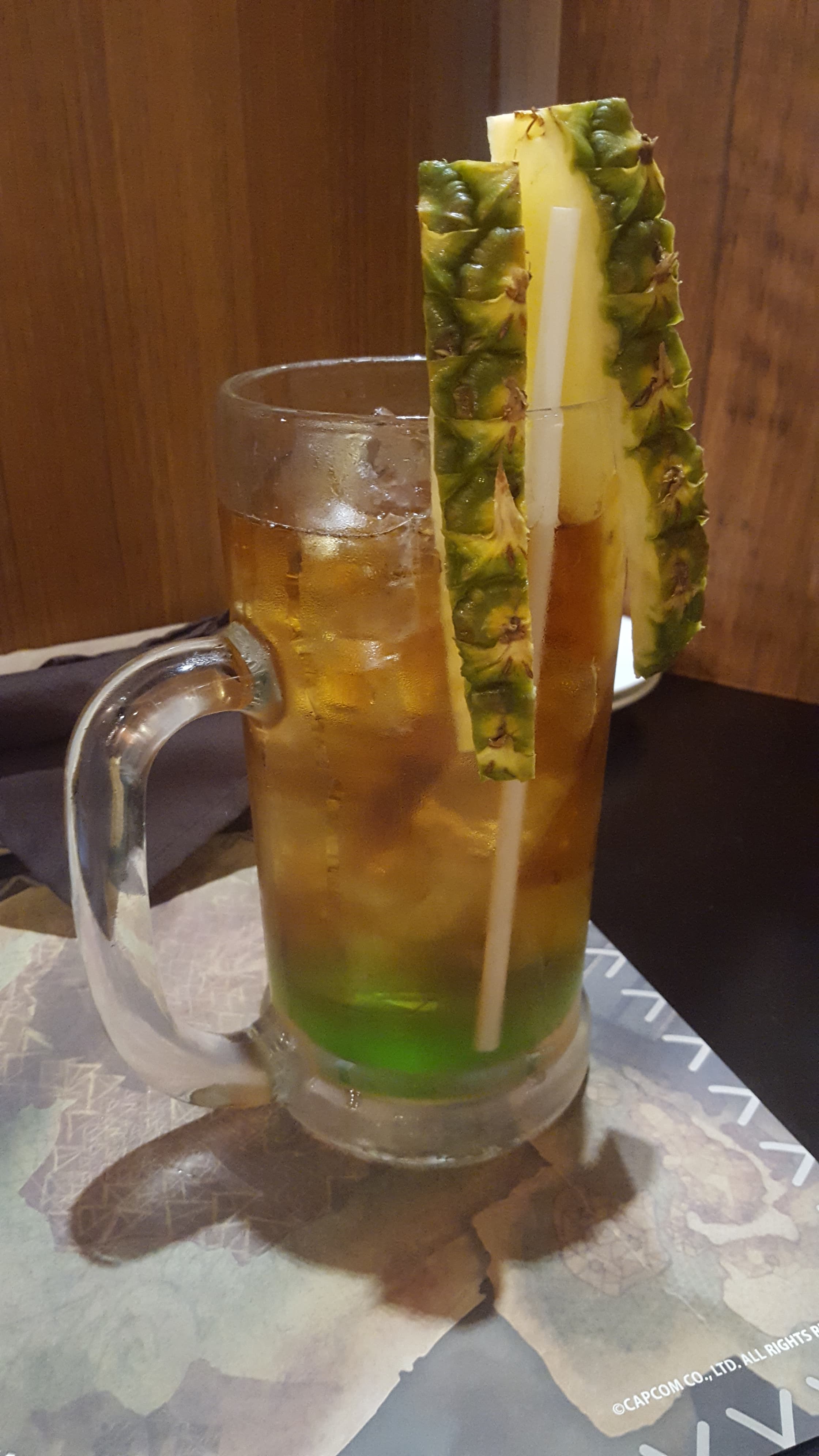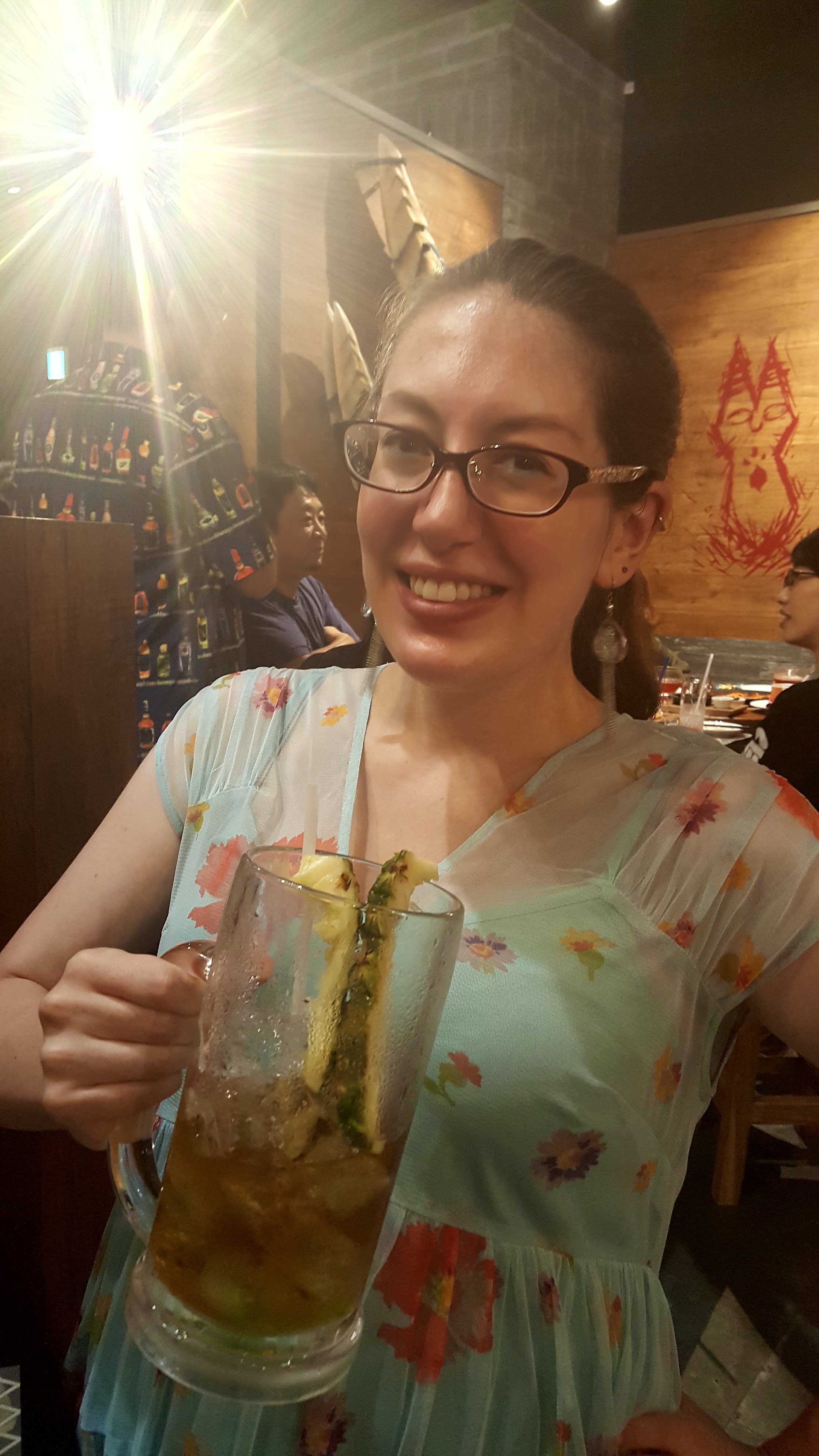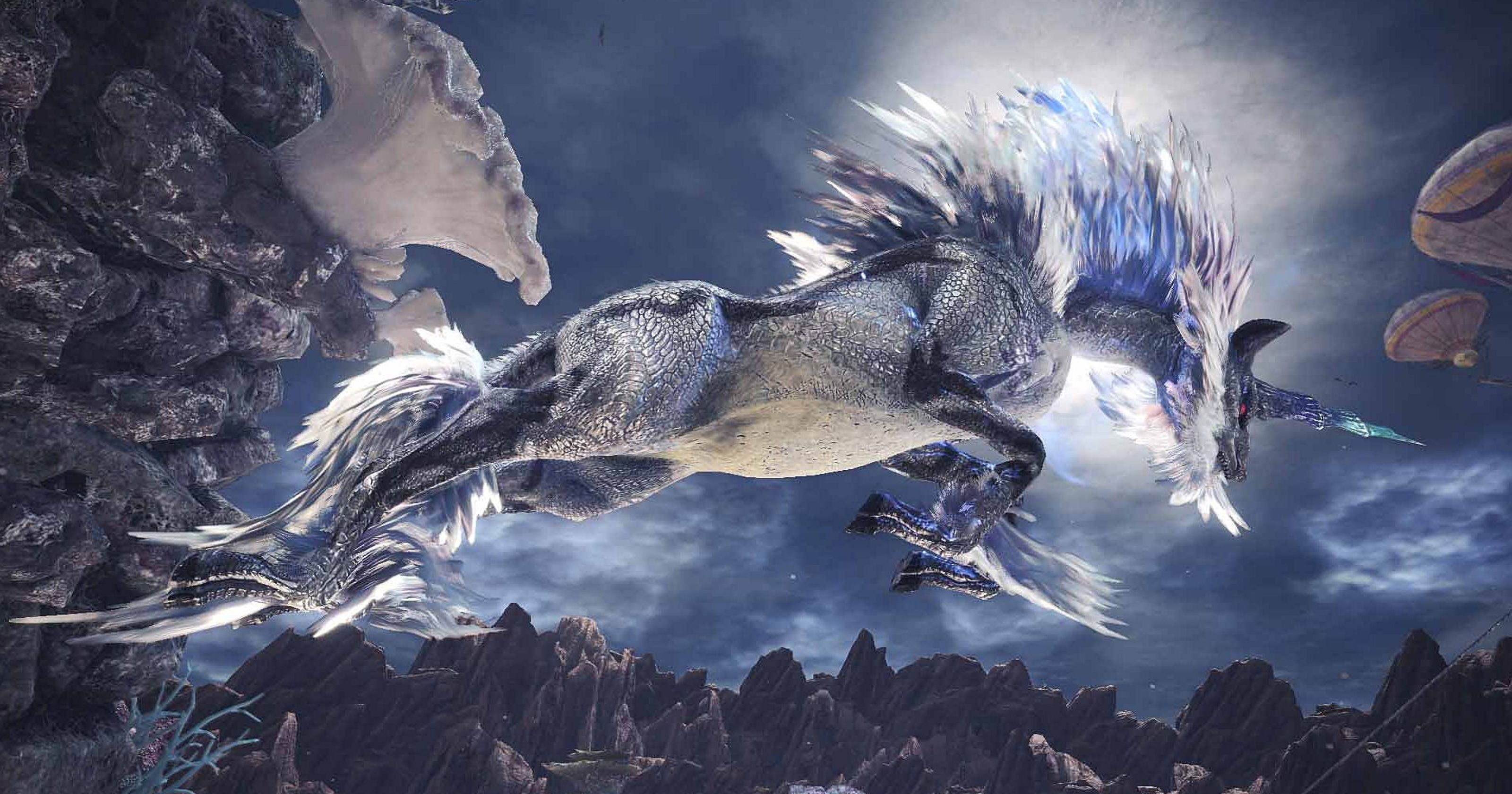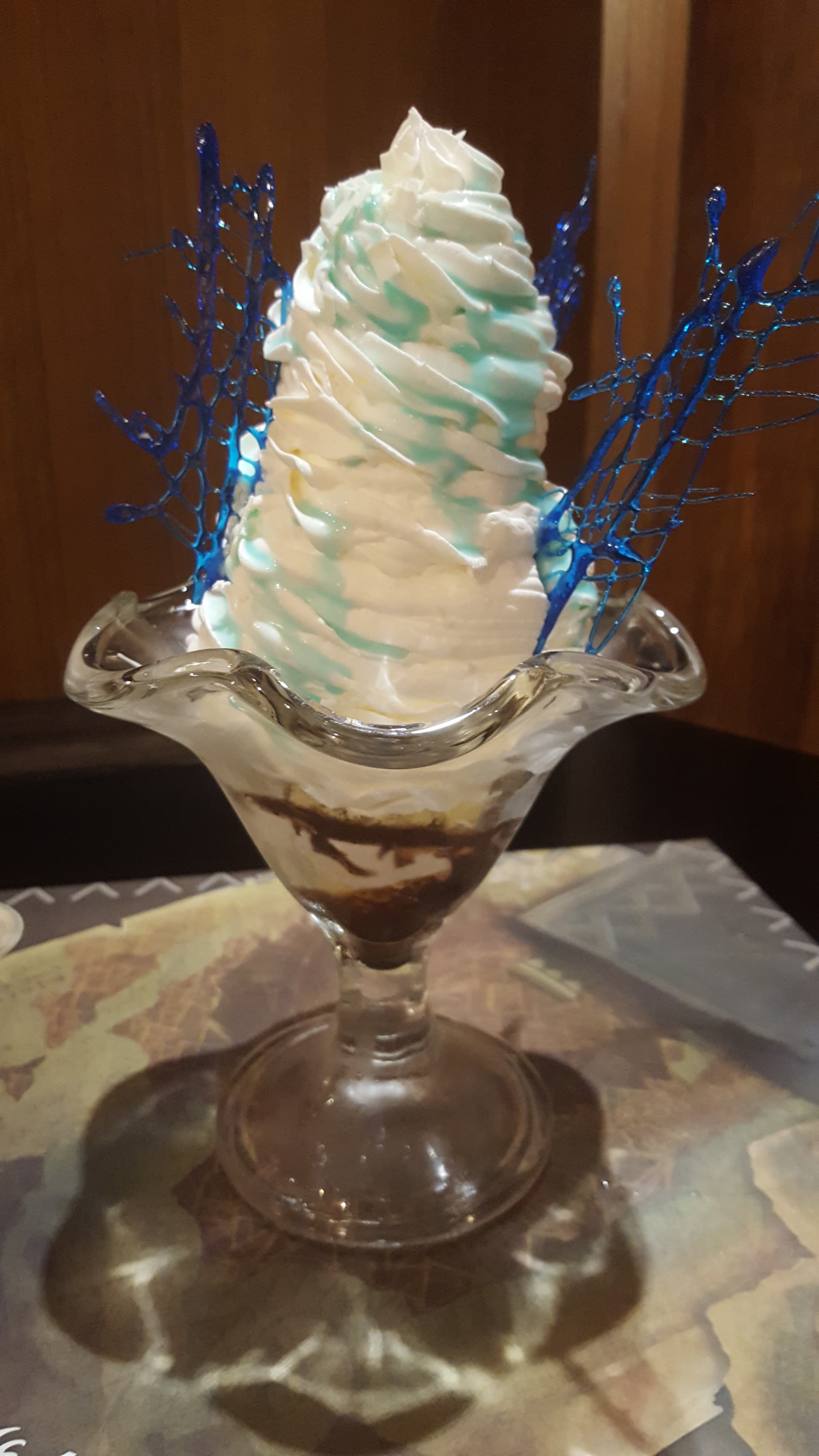 We couldn't end the night without scoring some exclusive swag, and score we did! Along with our coasters, we got an awesome "Quest Cleared" keychain and three exclusive Capcom x B-Side Label stickers! We also got stamps on our "Guild Cards" along with a 100 zenny coupon for our next visit (this was a spontaneous special occasion, but we ended up having so much fun we want to go back again!)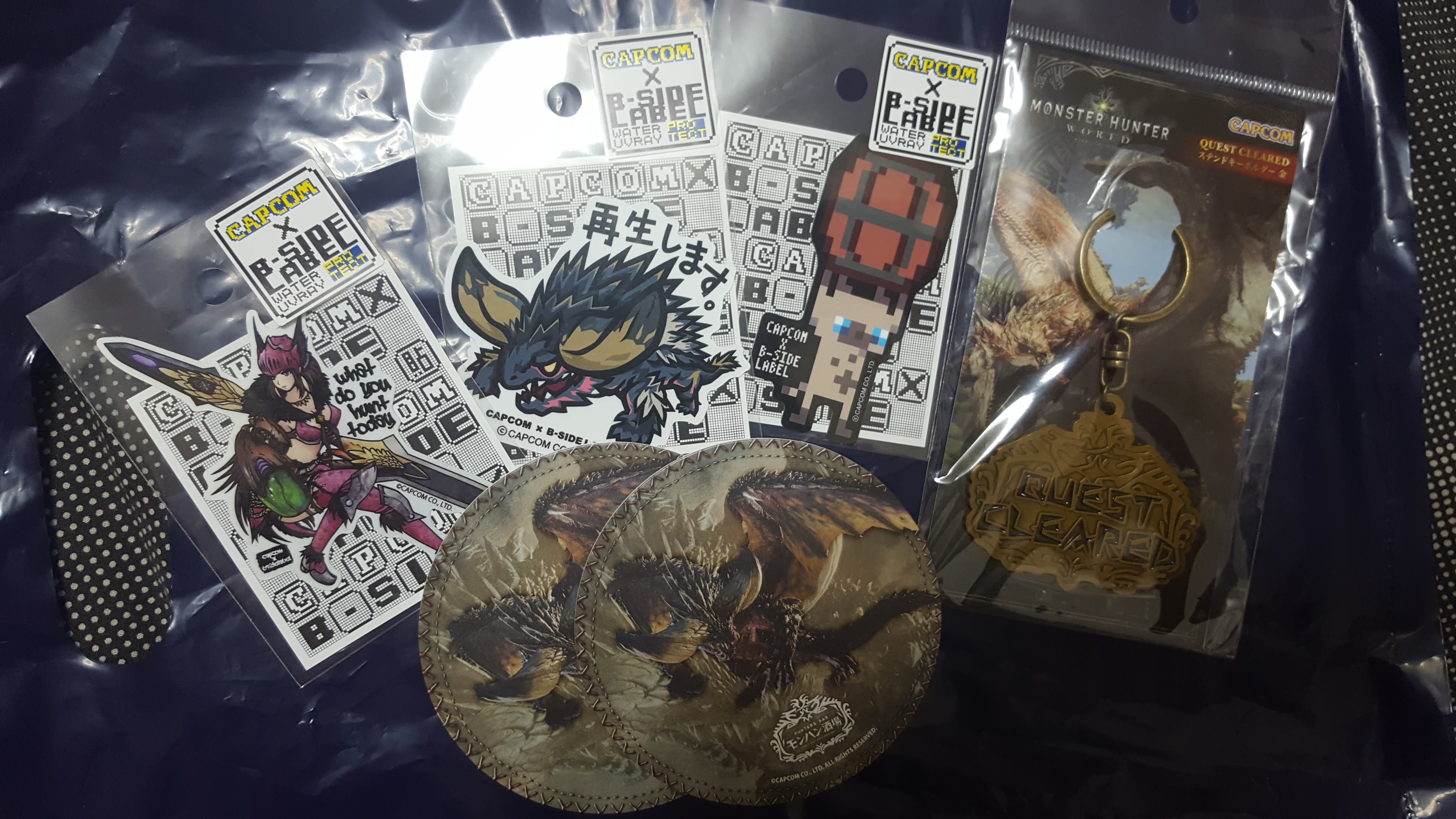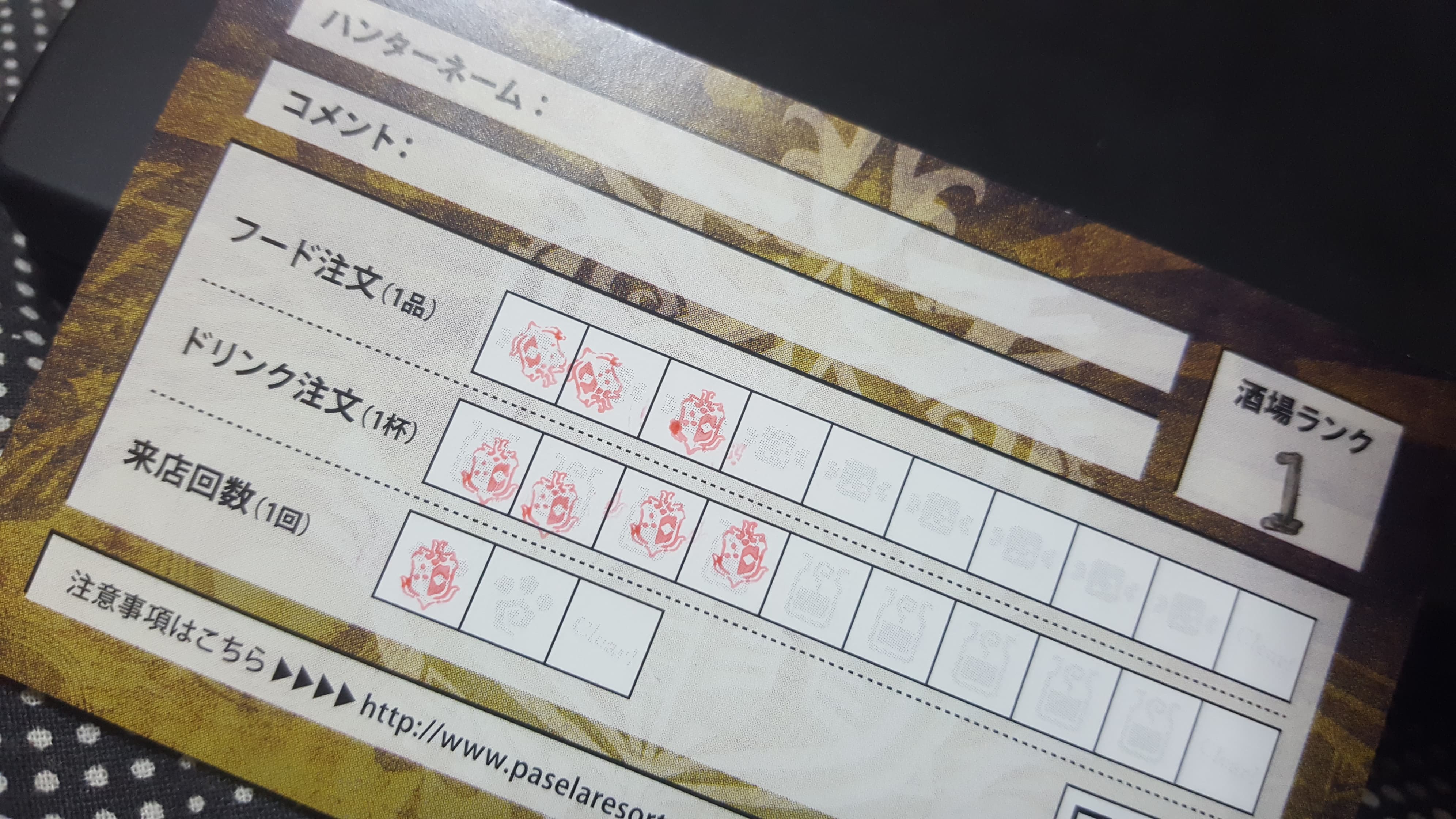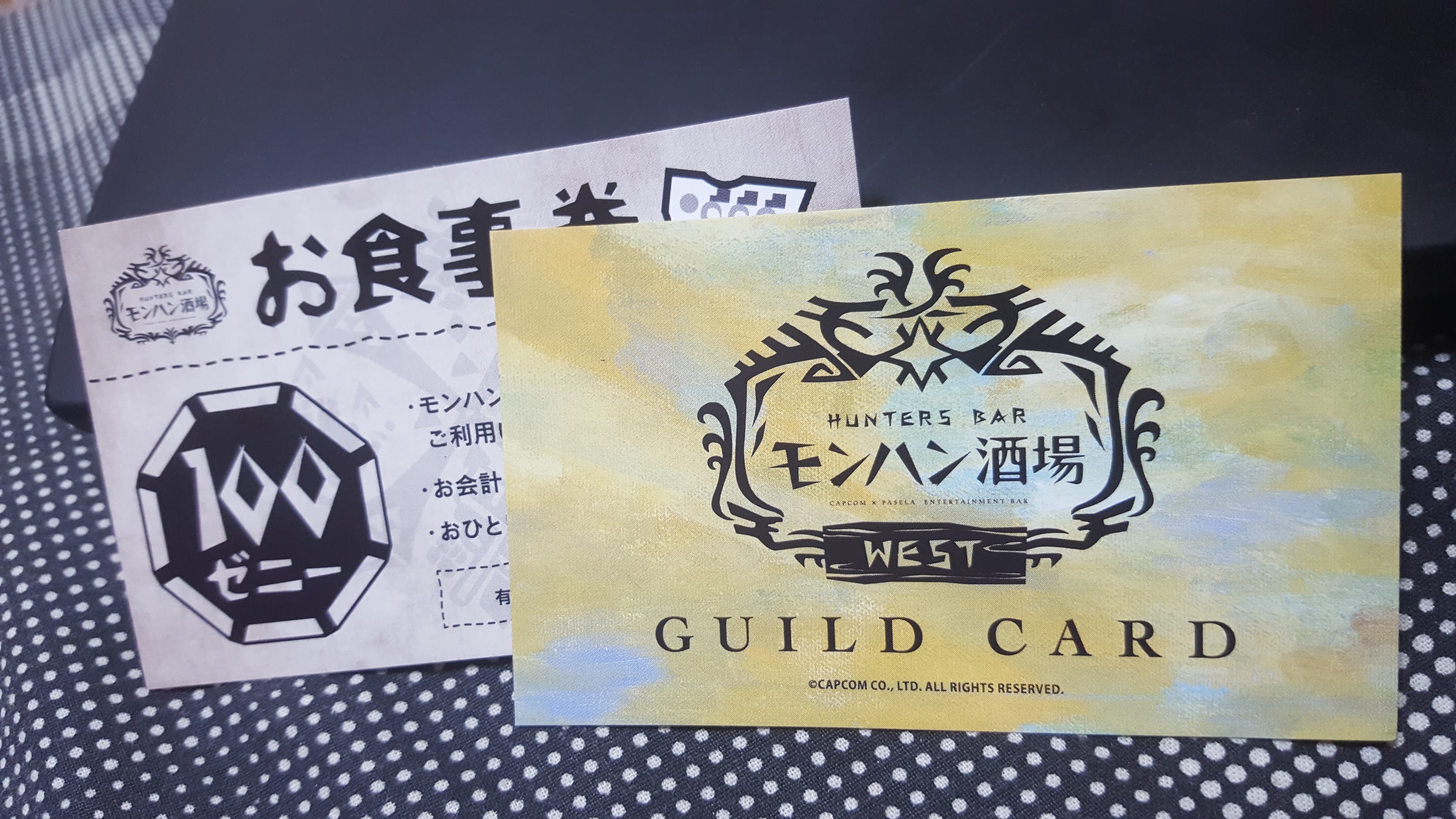 Overall, it was a memorable, magical night and a precious memory for the two of us before our own little hunter arrives in October. We may not be able to visit again before they close for their limited run, but I highly recommend you experience it at least once in either Osaka or Tokyo if you're a fan of the series!
Until next time, happy adventuring!