During the week of the New Year holiday, Josh and I traveled over to Osaka and met our old friend Yuta! If you remember, we first met back in Tennessee so it's always fun and a little surreal to see each other again in Japan. We had a great time in Dotonburi and we were able to reserve a spot at the coveted Kani Doraku! You remember that scene in Forest Gump where they were listing all the ways in which you could cook shrimp? Well, replace shrimp with crab and you have this gem of a restaurant.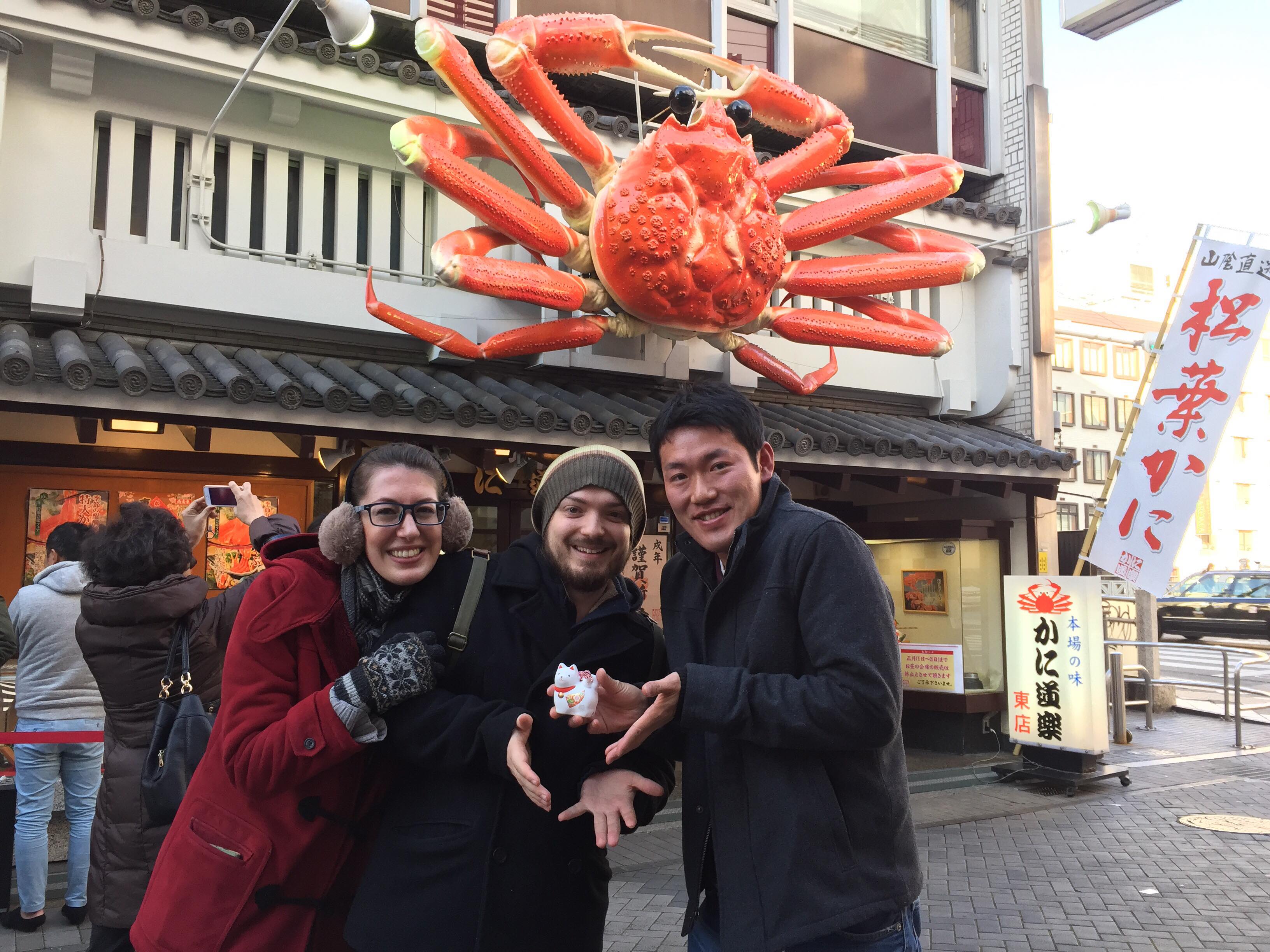 There was an hour and a half wait, but fortunately (and conveniently) they gave us a little slip of paper and told us to return before a certain time to get our table. That gave us free reign to continue exploring and even get a quick hatsumode (first shrine visit of the year) in! We went to a very unique shrine in the heart of the city that I (sadly) don't remember the name of. The big feature of this place was a huge Oni head coming out of the ground! I stomped my foot a litle when I realized I could have gotten a rare ink signature in my goshuinchou shrine book there too (I left it at home without anticipating a shrine visit).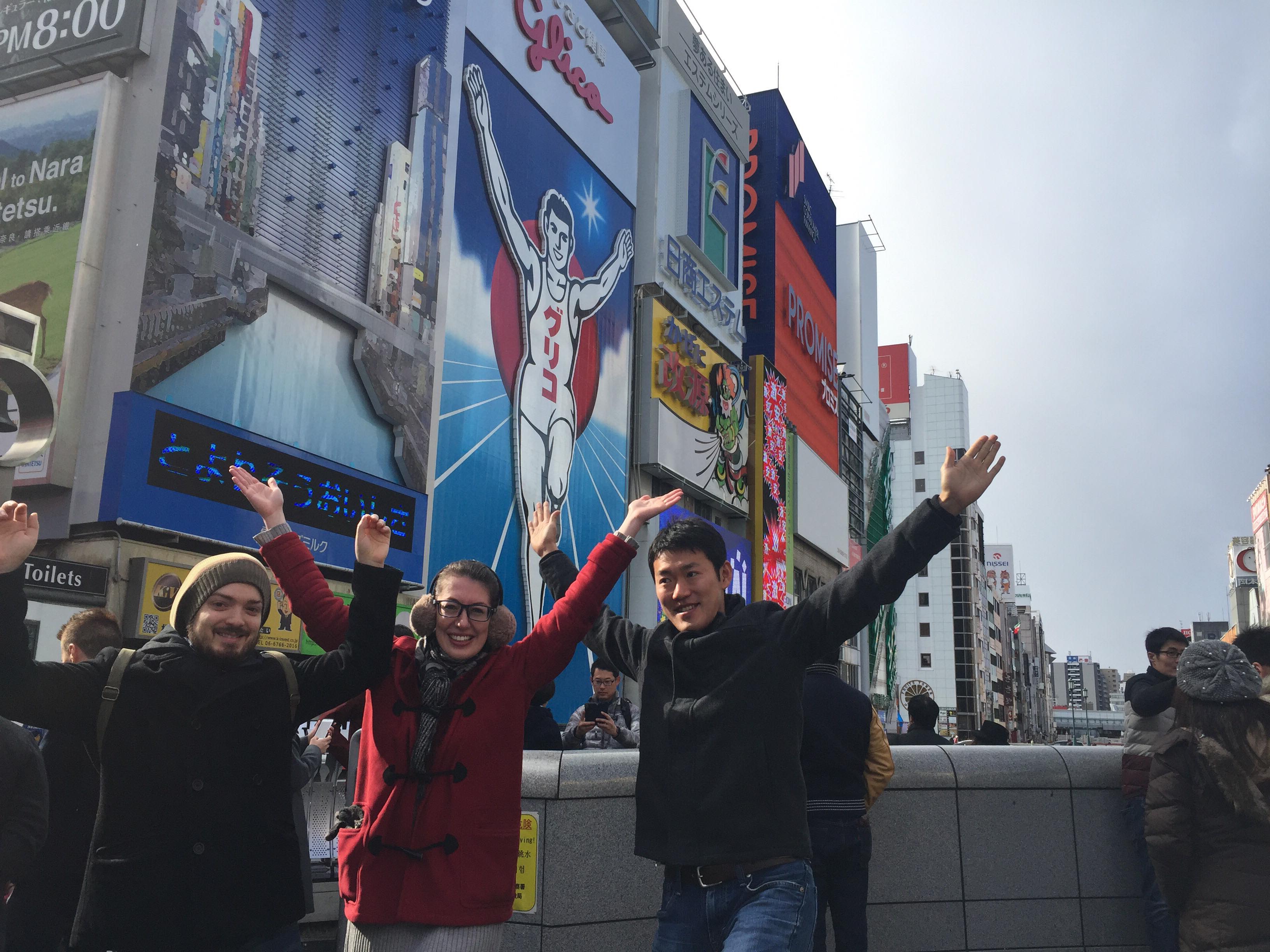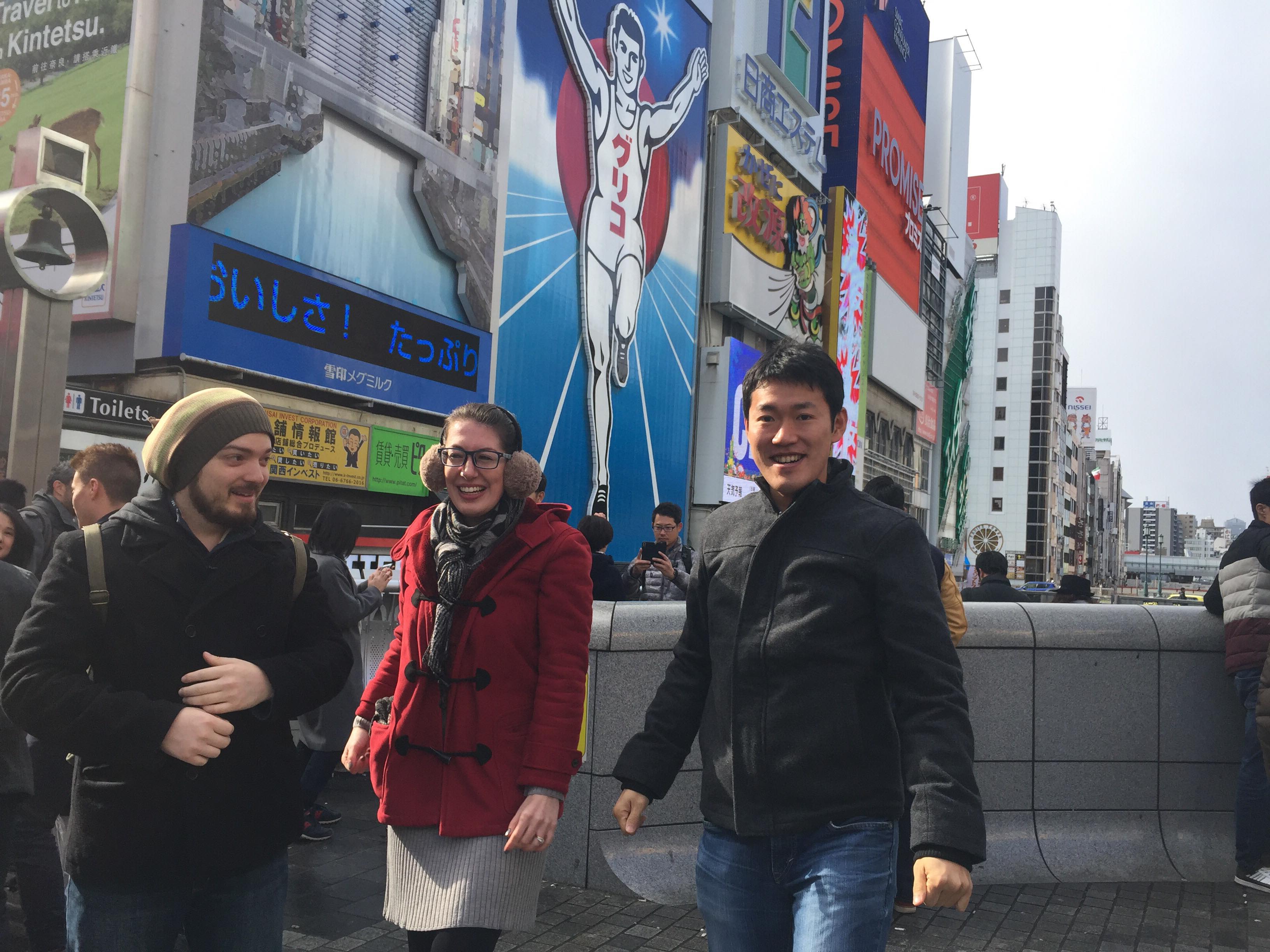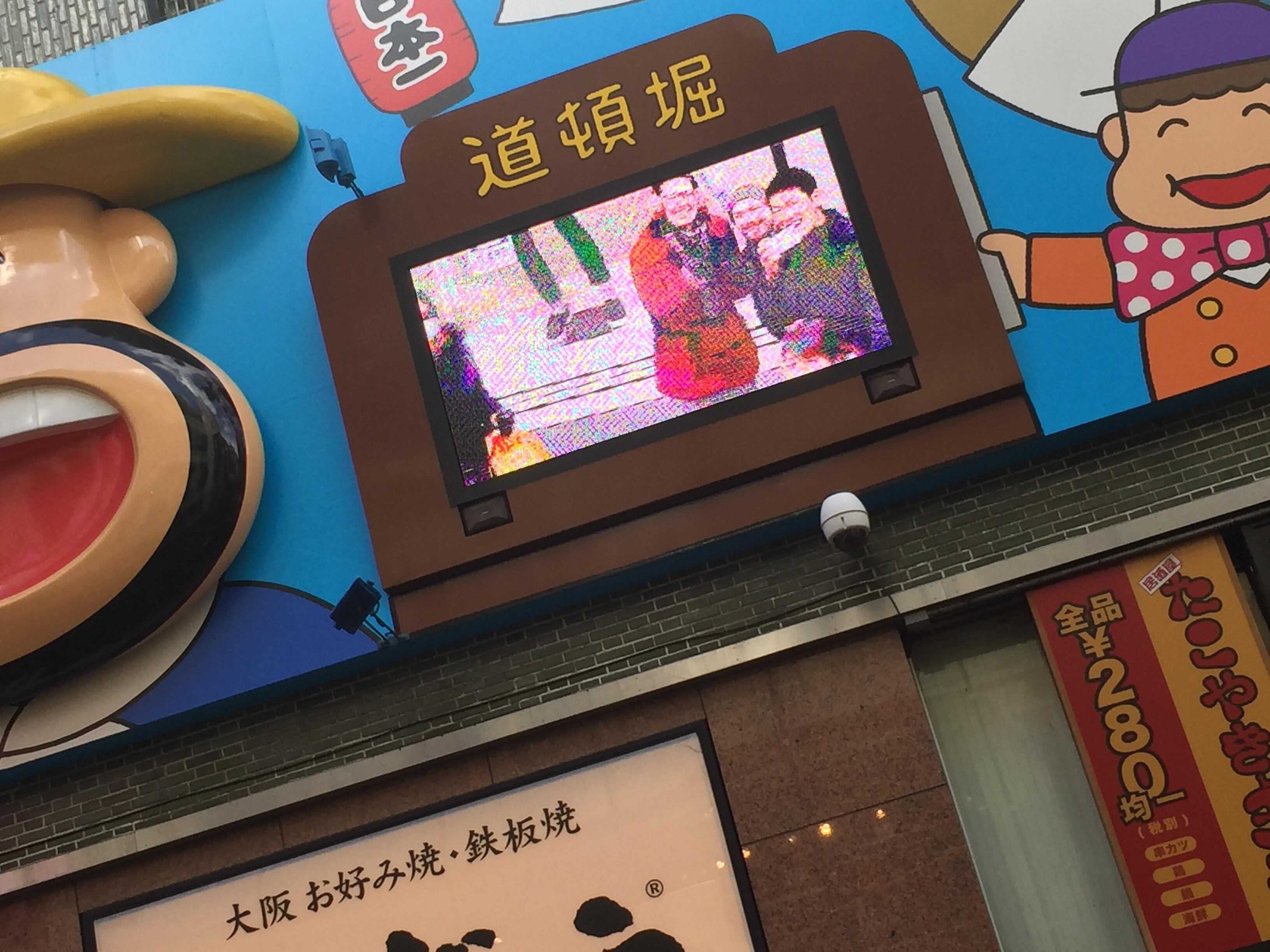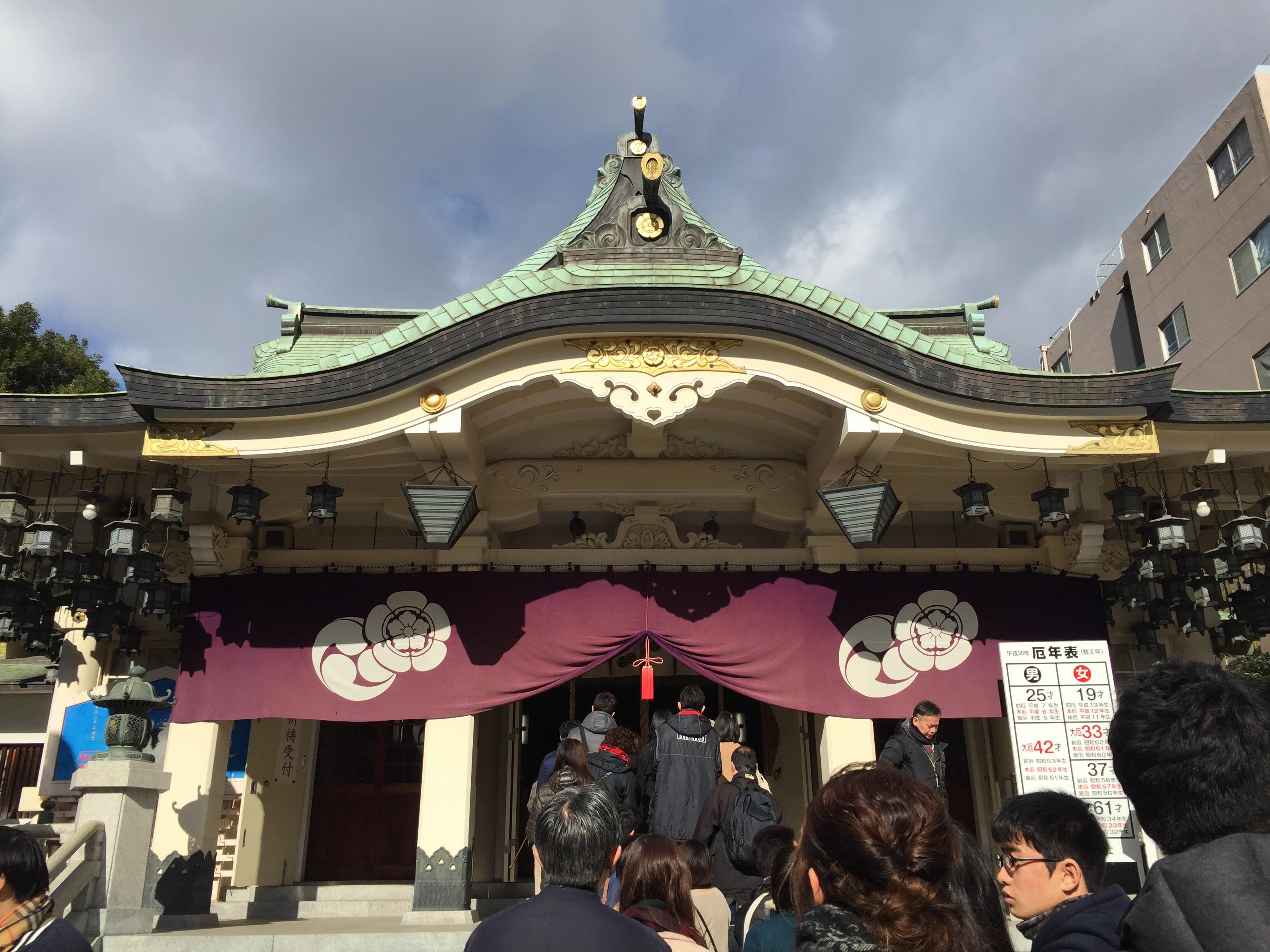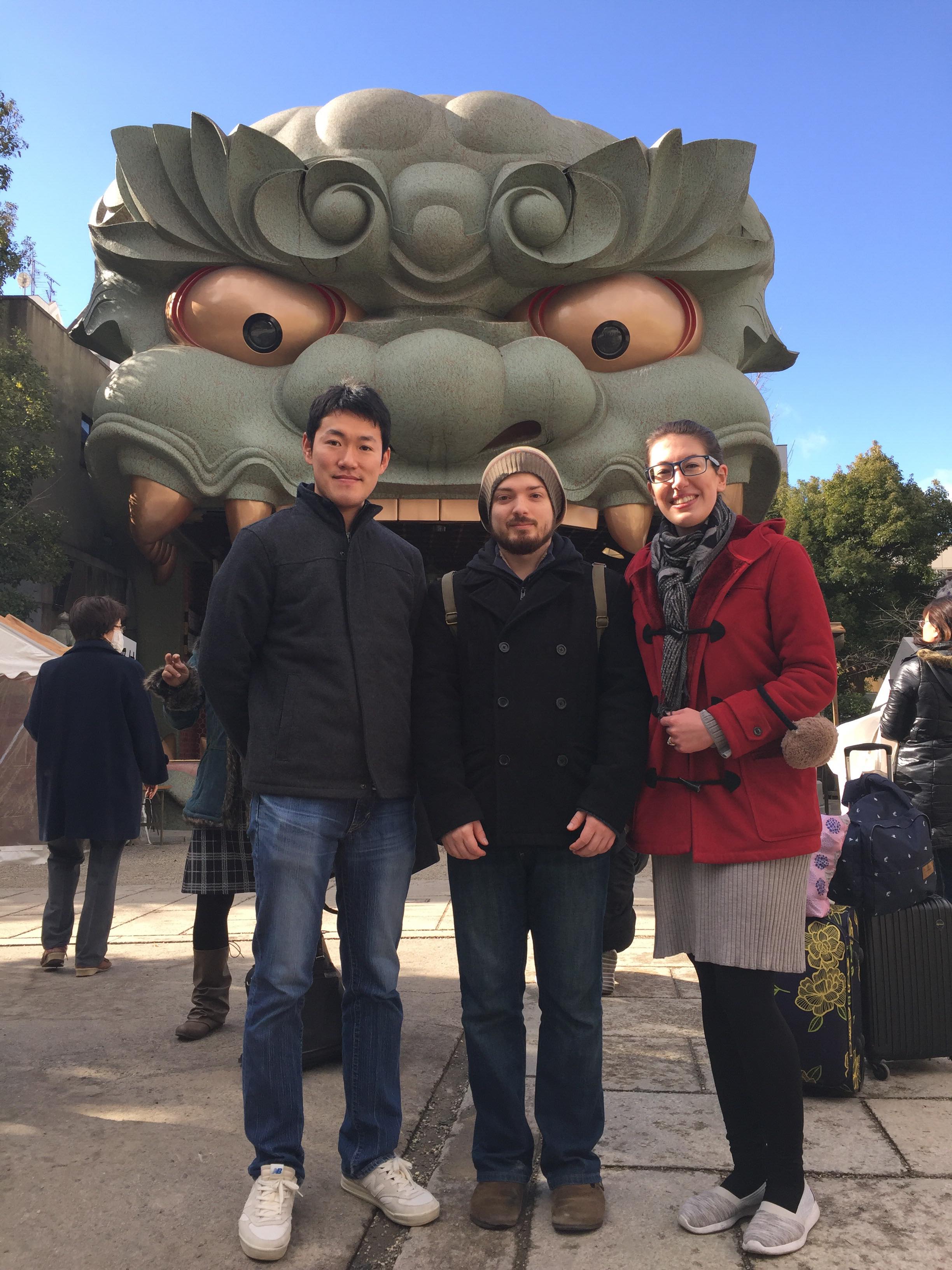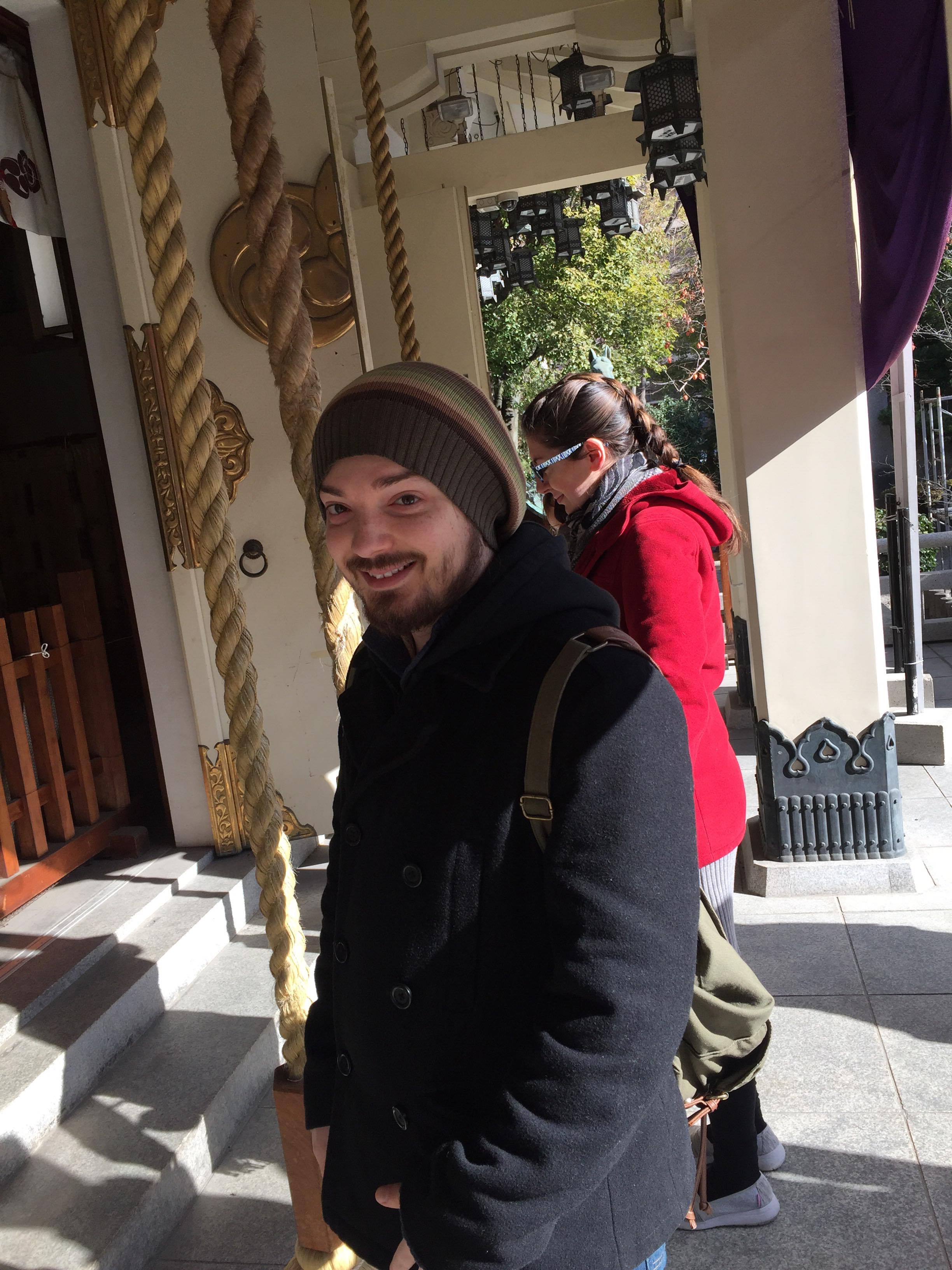 In no time it seemed we were being seated at the restaurant. The decor was delightfully crab themed without being too over the top. In fact, the whole establishment had quite the elegant air to it. This elegance matched the prices, but in hindsight the food was so delicious it was indeed worth it!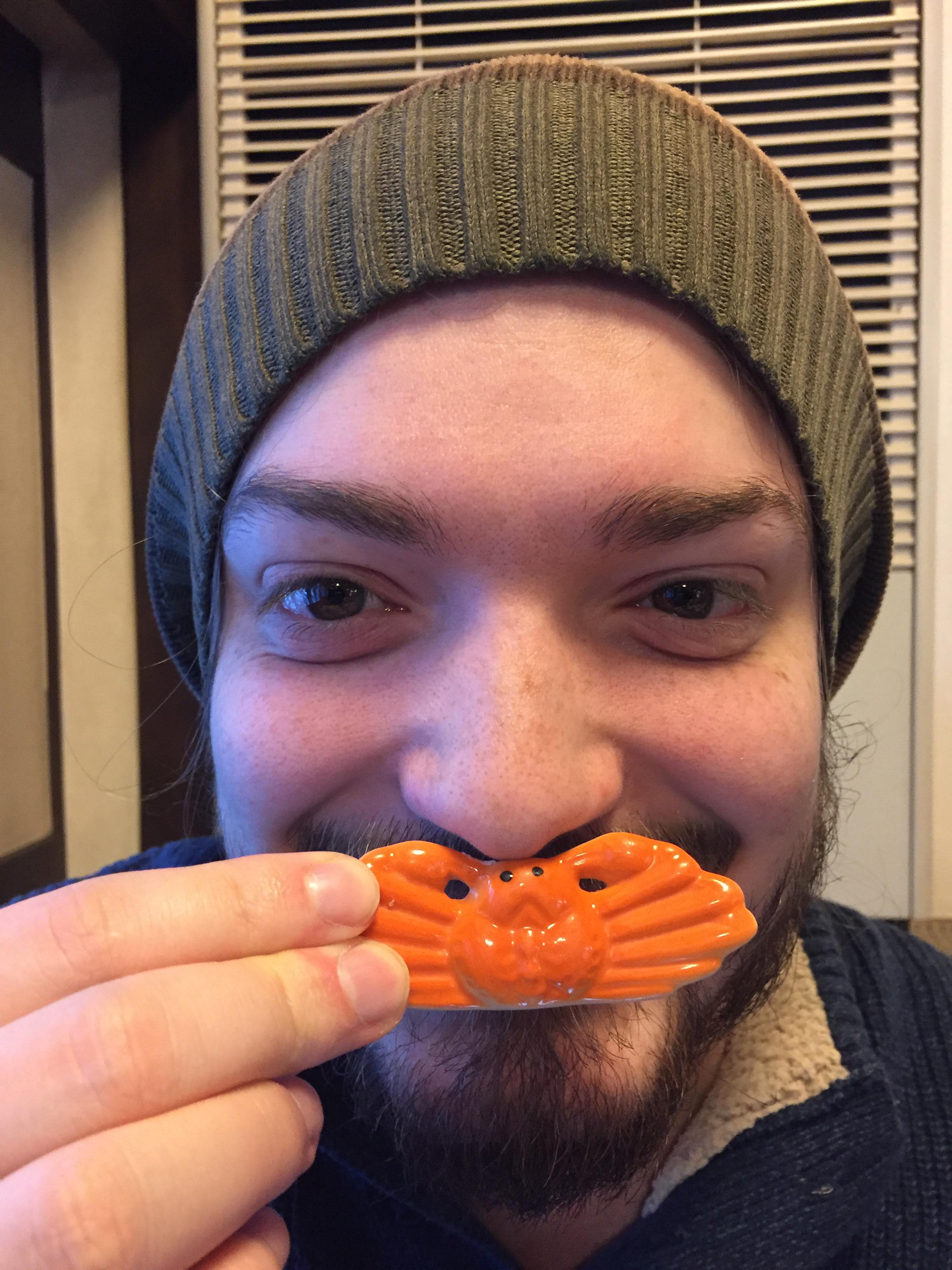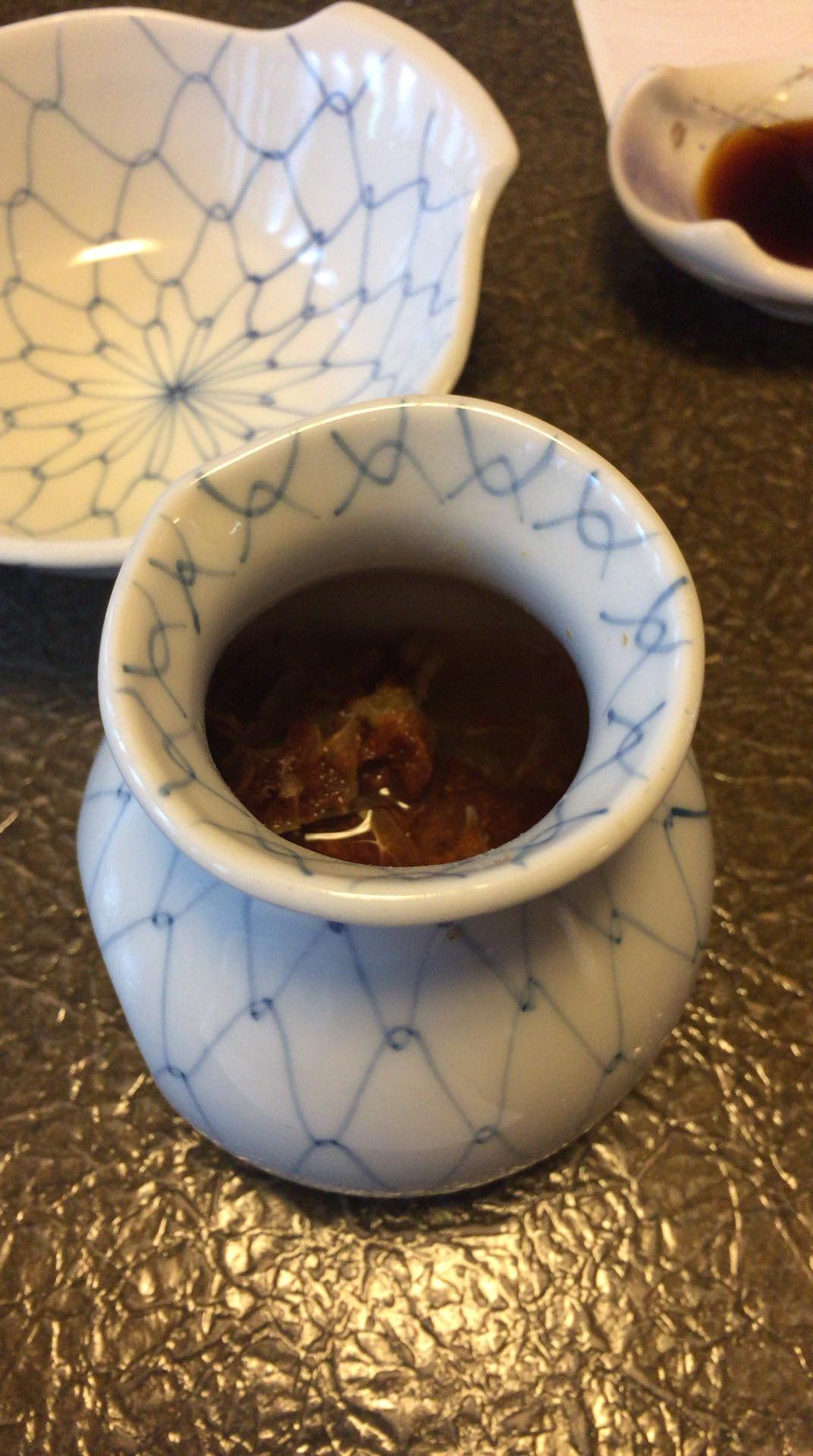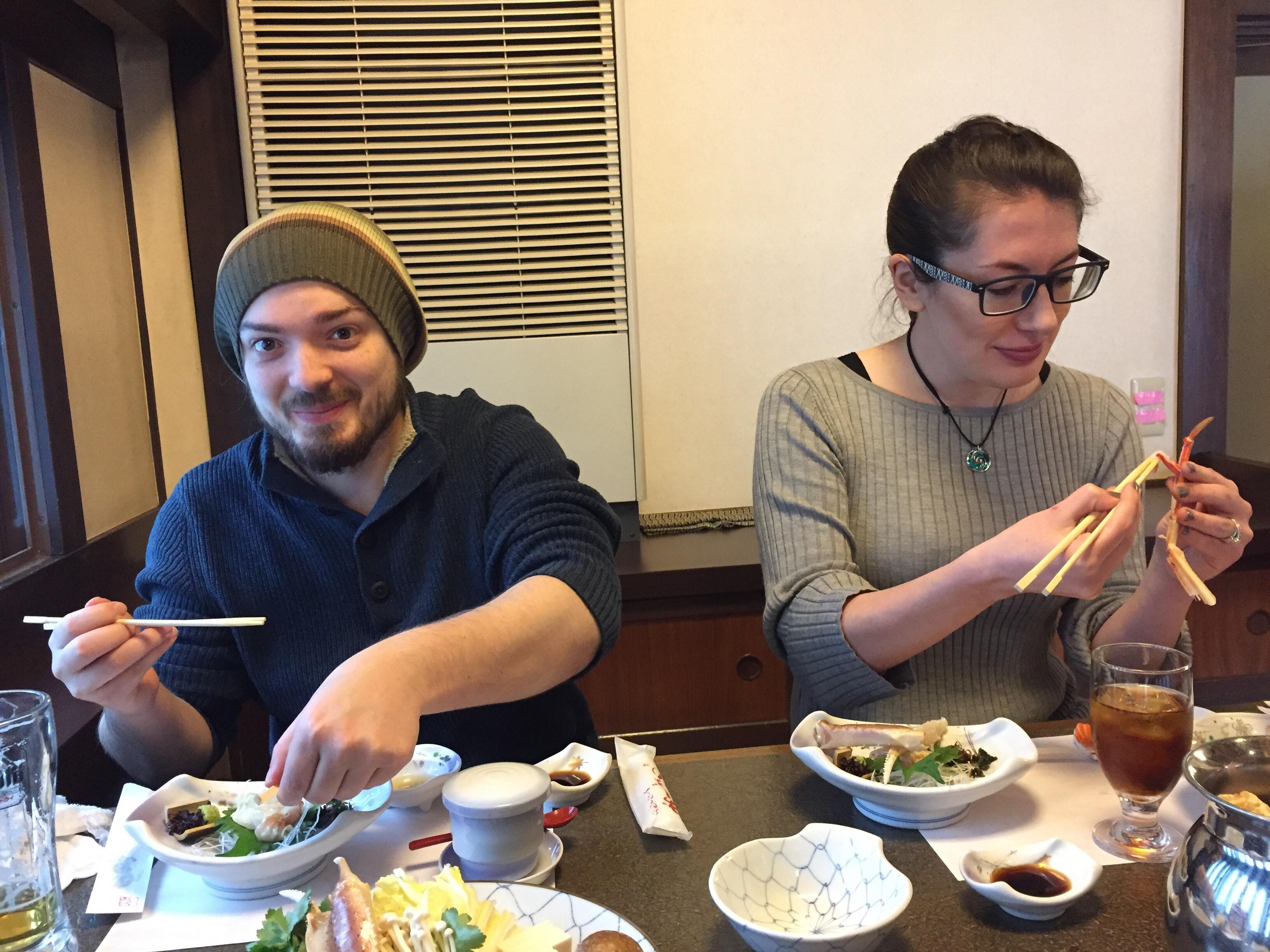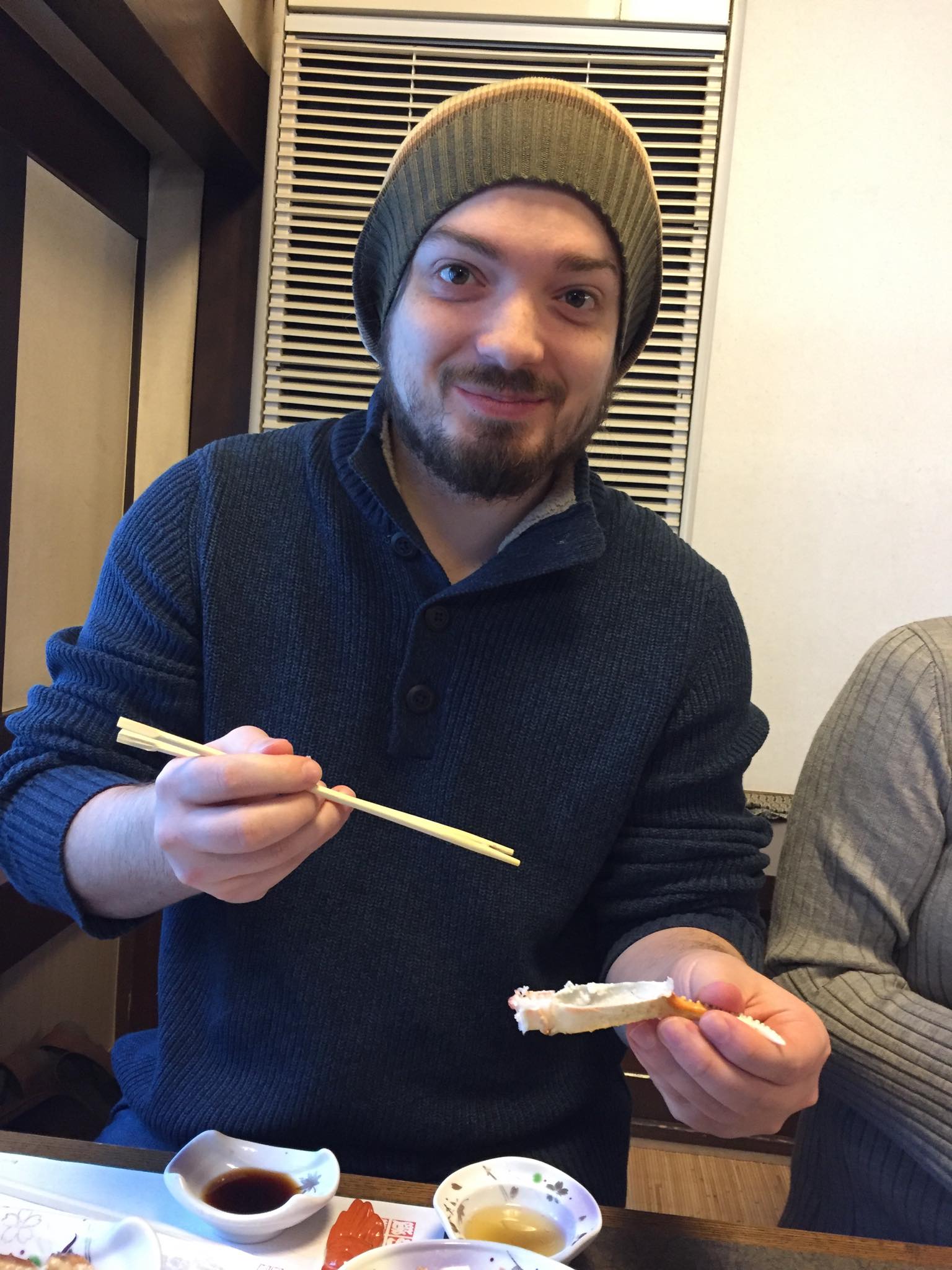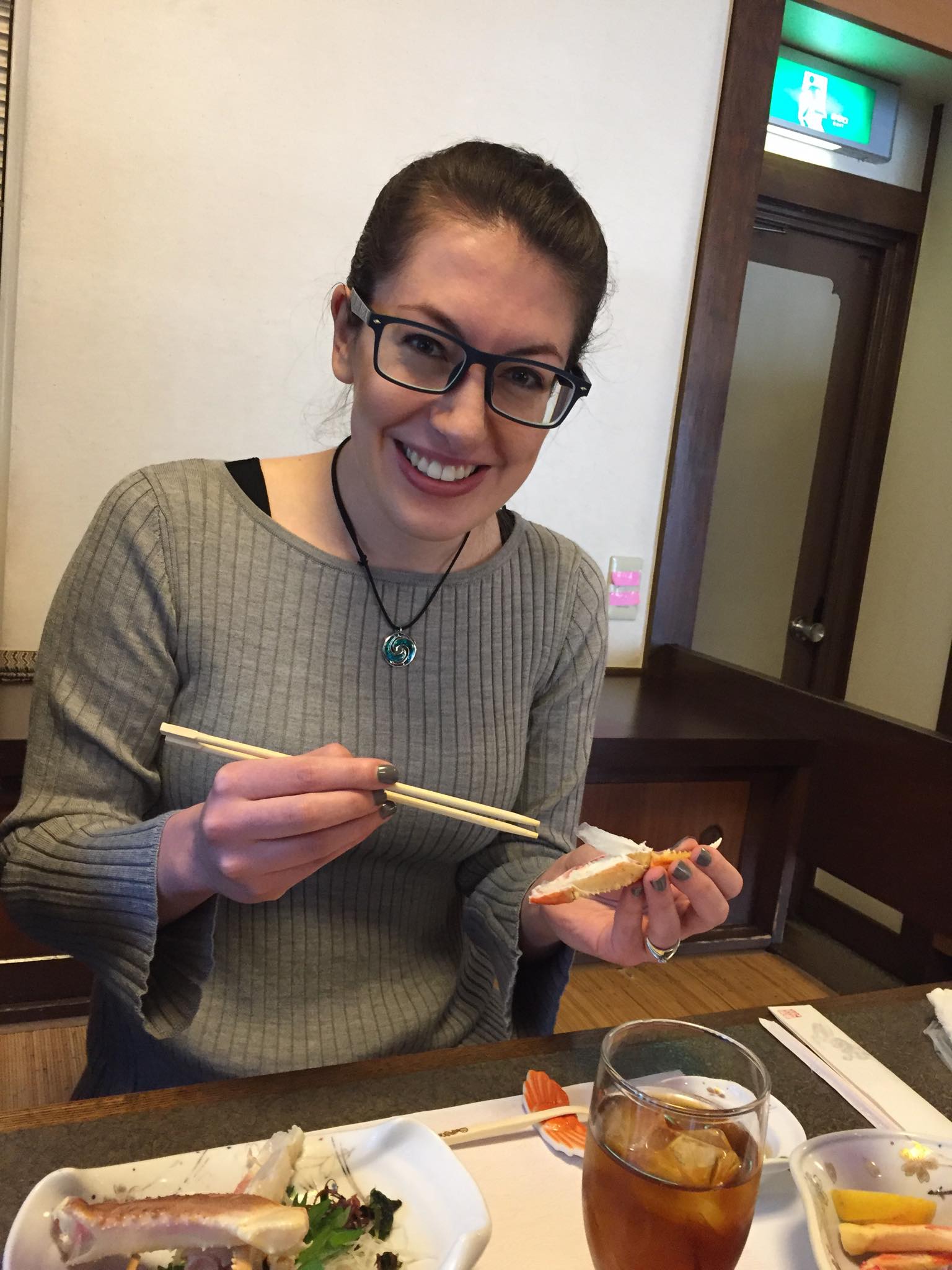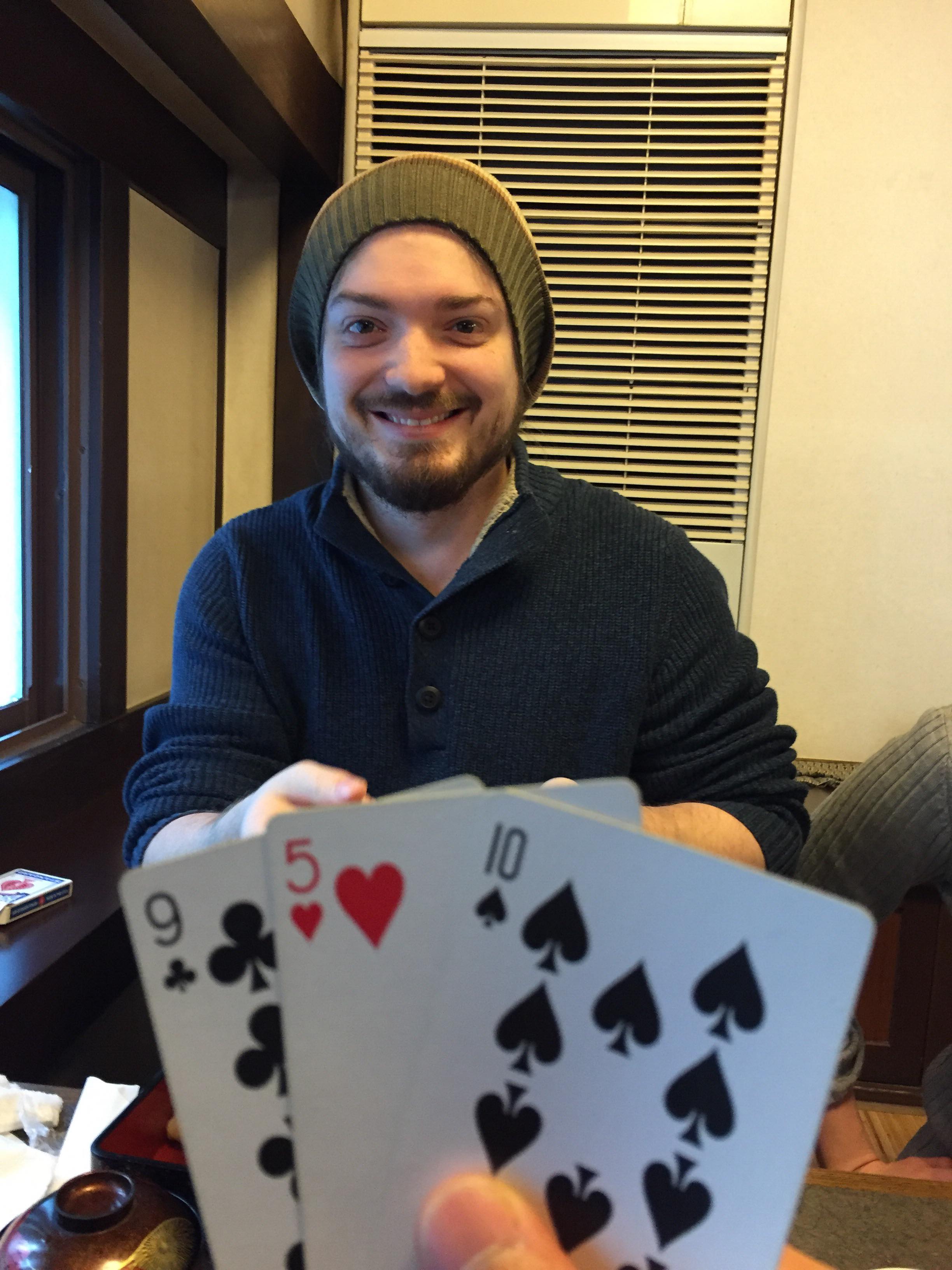 We chose our own individual courses and proceeded to be served like kings and queens with dish upon dish of crab delicacies (even hot crab sake!). The meat was sweet, savory, and oh so delectable. We ate and drank to our heart's content and enjoyed sharing stories about our recent lives. At the end of our meal, we were pleased to recieve a special New Year gift from the restaurant! The ceramic year of the dog ornament (with a little bell inside) was something I was considering purchasing already, so it was perfect for me!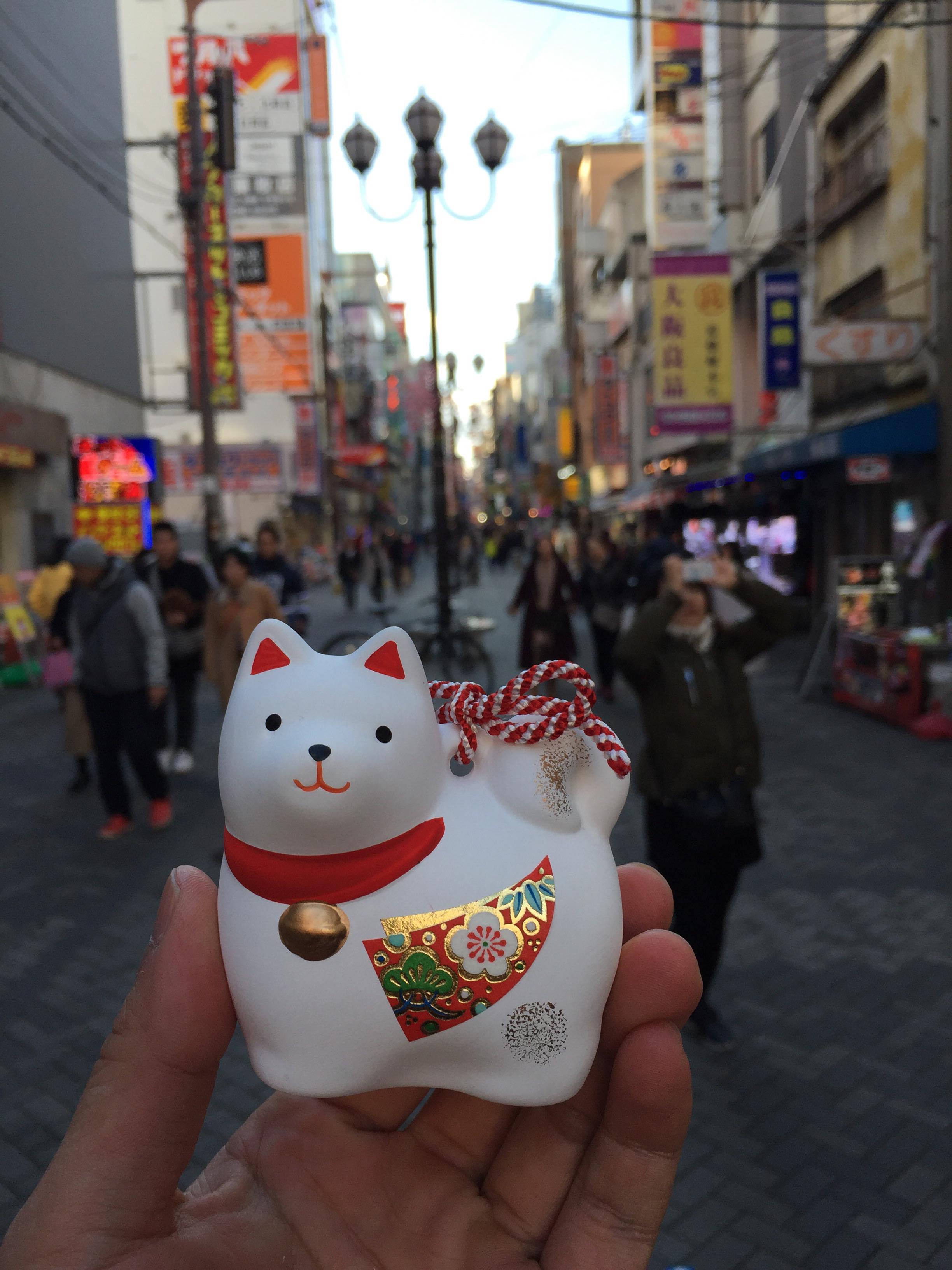 After our meal, with stopped by the famous Rikuro's Cheesecake depot with Yuta to pick up a souvenir cake. I love watching the soft and fluffy cakes arrive fresh from the oven! They looked so delicious.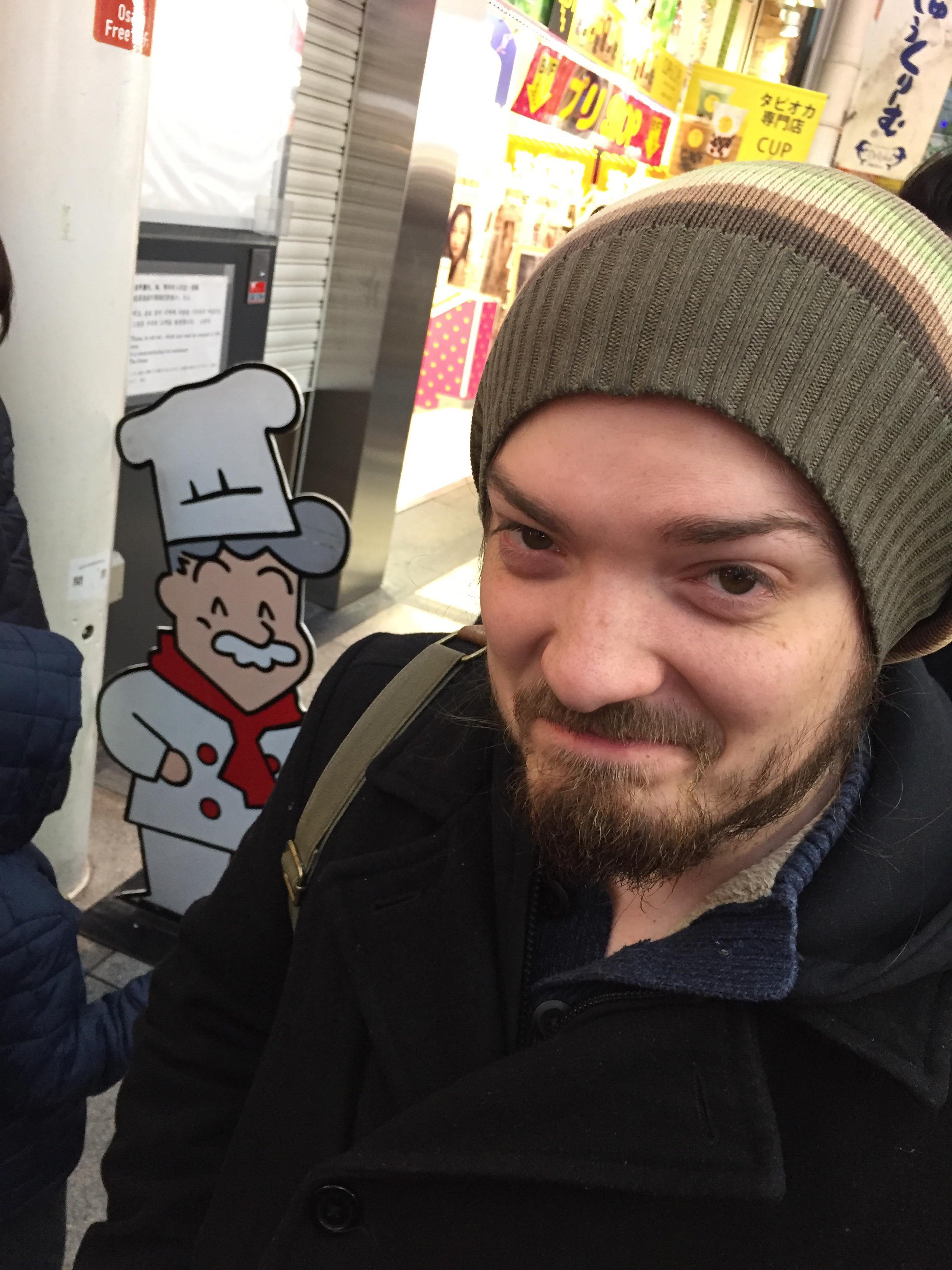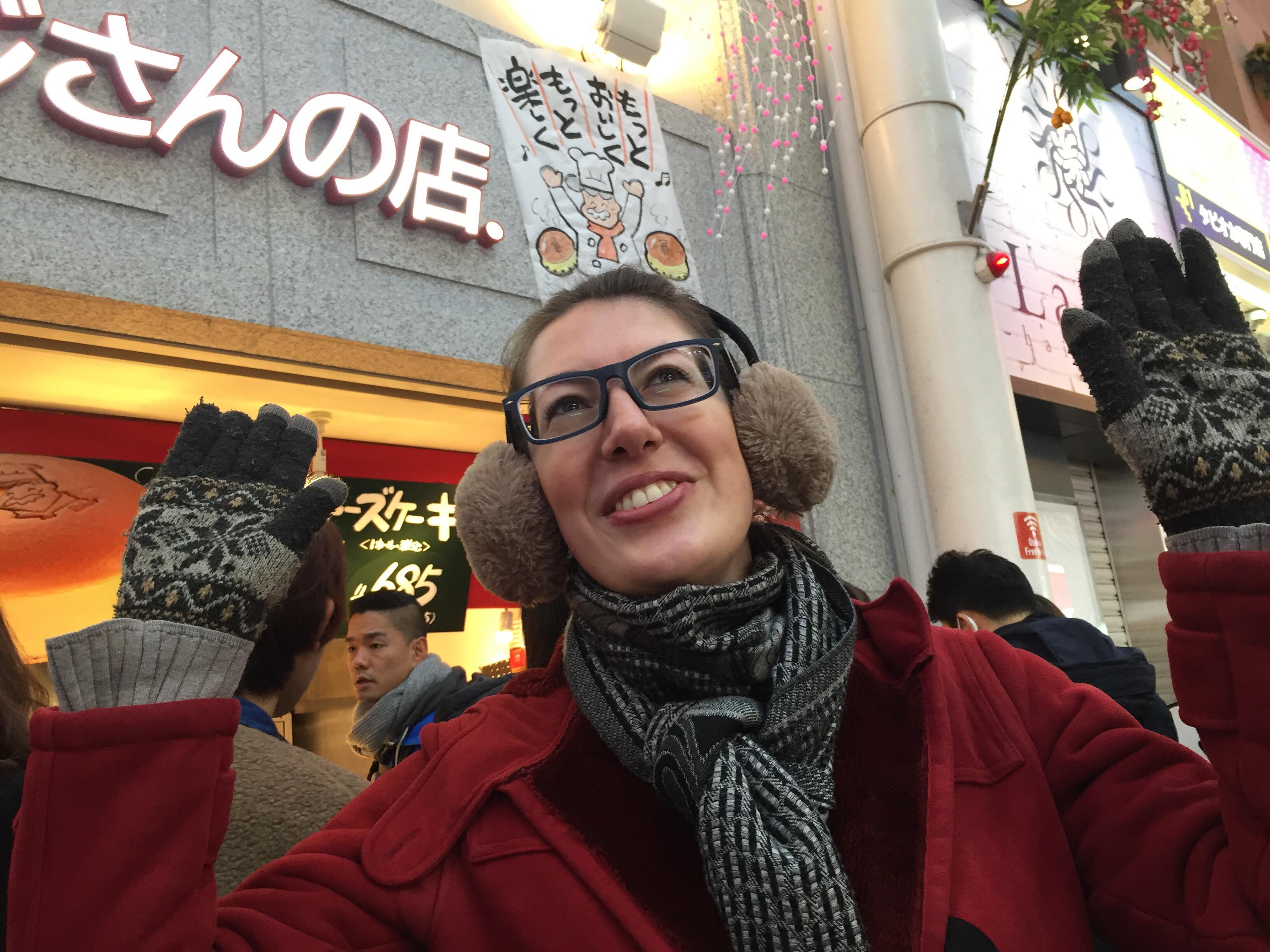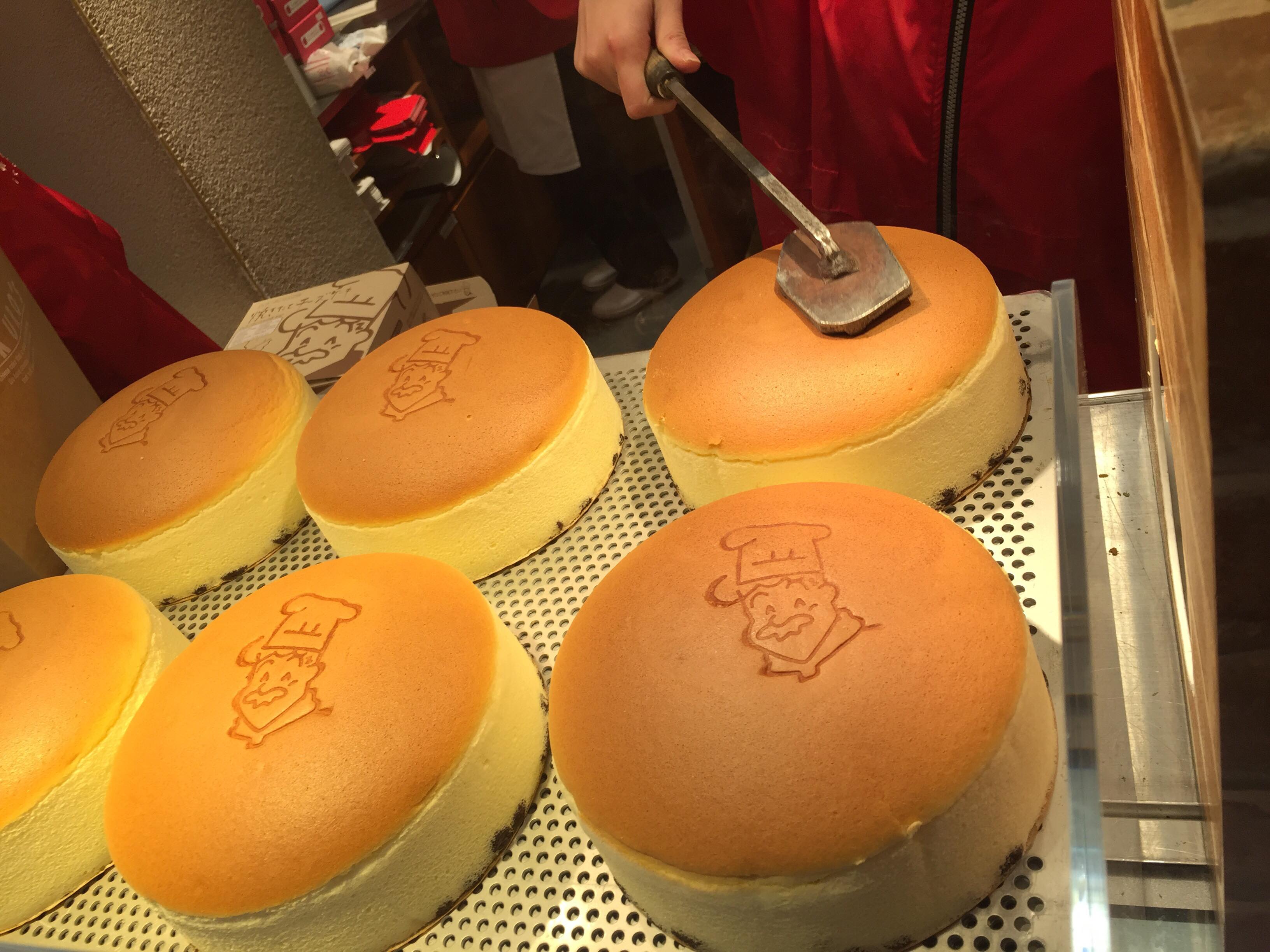 From there we returned to the station and wished Yuta safe travels home. I'm looking forward to the next time we can meet again!
Congratulations on your recent marriage, Yuta!!