This isn't a sponsored post or anything, but I do have a coupon link you can use at the bottom of this post if thou art so inclined! Anyway, as the title says- I bought some things! I don't usually like to spend money on myself, so I felt like it warranted a blog post. I'm also conducting a bit of an experiment with this stuff, so I'll make a follow-up post about any results I notice (if any).
First off, seasonal depression is no joke especially when you're living abroad in a world with no central heating and don't get out much (see frozen tundra for hyperbolic example)! So I did a bit o' research and also heard a bit o' recommendation from friends online and in person. So we all know Vitamin D is good to get in the dark winter time, but apparently Vitamin D3 is much more effective at banishing the winter blues. I looked around at local stores, but could only find the regular type. This began my online search.
A lot of the expats here recommend iHerb, because of their great selection and international shipping rates. I had used to site one before and really liked it, so I turned to them once again. There was a deal for free shipping if you bought a certain amount, so after I found a good brand of D3, I decided to TREAT MYSELF 2017!
So here's the things I bought, and my reasoning why. If you wanna know brand names, just ask! I just don't wanna give off the impression that I am advertising anything especially if this stuff ends up not doing much for me. I will mention at least one brand name though since it might be hard to find otherwise.
Vitamin D3 Softgels– reasoning mentioned above. Good price for a lot of stuff, and maximum UD.
Hair, Skin and Nails supplement– a friend mentioned to me that Zinc really helped her hair and skin, and this supplement had primarily Vitamin C, Zinc, and Copper (with some MSM). Hmm…I don't think of Vitamin C when I think of HSN health, but I'm willing to give it a go. It had a really high rating with the most positive reviews, so I went for it. The pills are freakin' huge though- I was a bit surprised when I received the package.
Folic Acid with Vitamin B12– I heard it's good for women's health, plus Vitamin B12- yip!
Witch Hazel Toner– this was on clearance and I needed something else to reach that free shipping amount. So far it feels nice on my skin and is good for removing any extra dirt after I wash my face.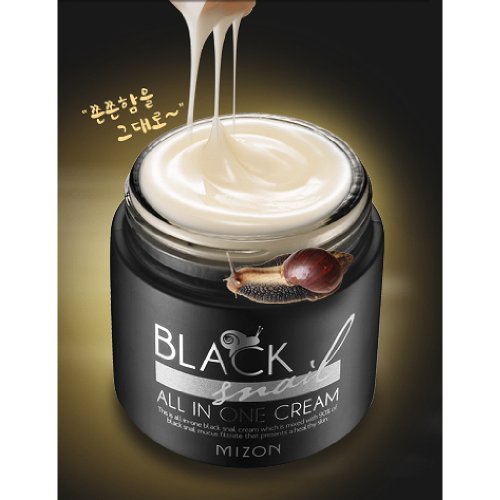 Mizon Black Snail All-in-One Cream (Yeah, it's what it sounds/looks like)- okay, this is a first for me, and a small splurge. Have you heard about K-Beauty (Korean) beauty products? Yeah I know, I'm late to the craze. I gotta admit, I haven't looked much into Korean culture but it's getting pretty big in Japan. For example, I've seen some Korean food in conbinis (it's freakin delicious, yo), a lot of my students and friends love K-pop and K-dramas, and apparently their beauty products and treatments are world class and highly sought after across the world! iHerb has a whole section for Korean beauty products. I did some research once more, since I didn't wanna screw up and get something that wouldn't work for me or I didn't need. What was the big secret that made these products so superior to their western counterparts? I noticed a lot of natural ingredients like broccoli, egg, and green tea, oil-based cleansers and stuff with three letter acronyms (…yeah I'm dumb because I can't remember what they are even to look them up, but they are really good for your skin), and exotic ingredients like snail mucus and bee venom. I went for the most exotic sounding stuff since it must have something I don't have, right? This cream is a whopping 90% black snail secretion- the rest is extracts of "black plants". I dunno what those are but they must be relevant somehow to the theme. The jar fits in the palm of my hand and is cool to the touch and weighted like metal. The cream itself is like custard, but absorbs into the skin very quickly. It stung a little bit- maybe that means it's working, like we used to say with Listerine? Haha. Despite how hydrating it feels, Josh touched my skin a few minutes later and it wasn't even greasy in the least. Hmm. So I've only used this as of last night so there's no telling what this snail mucus is gonna do. I'll keep you informed.
Anyways, I mentioned that coupon thing earlier. It's only good for a few more days though! Like, get on it if you're gonna use it. Anyway, it's a special for January and if you use this link you get $5 off your order and I get a lil' 10% discount on my future purchases too. Here it be! http://www.iherb.com/?pcode=PROMOJAN&rcode=WVB976

Happy days to you! I hope you guys are all staying warm back home. Love ya!
-Megan