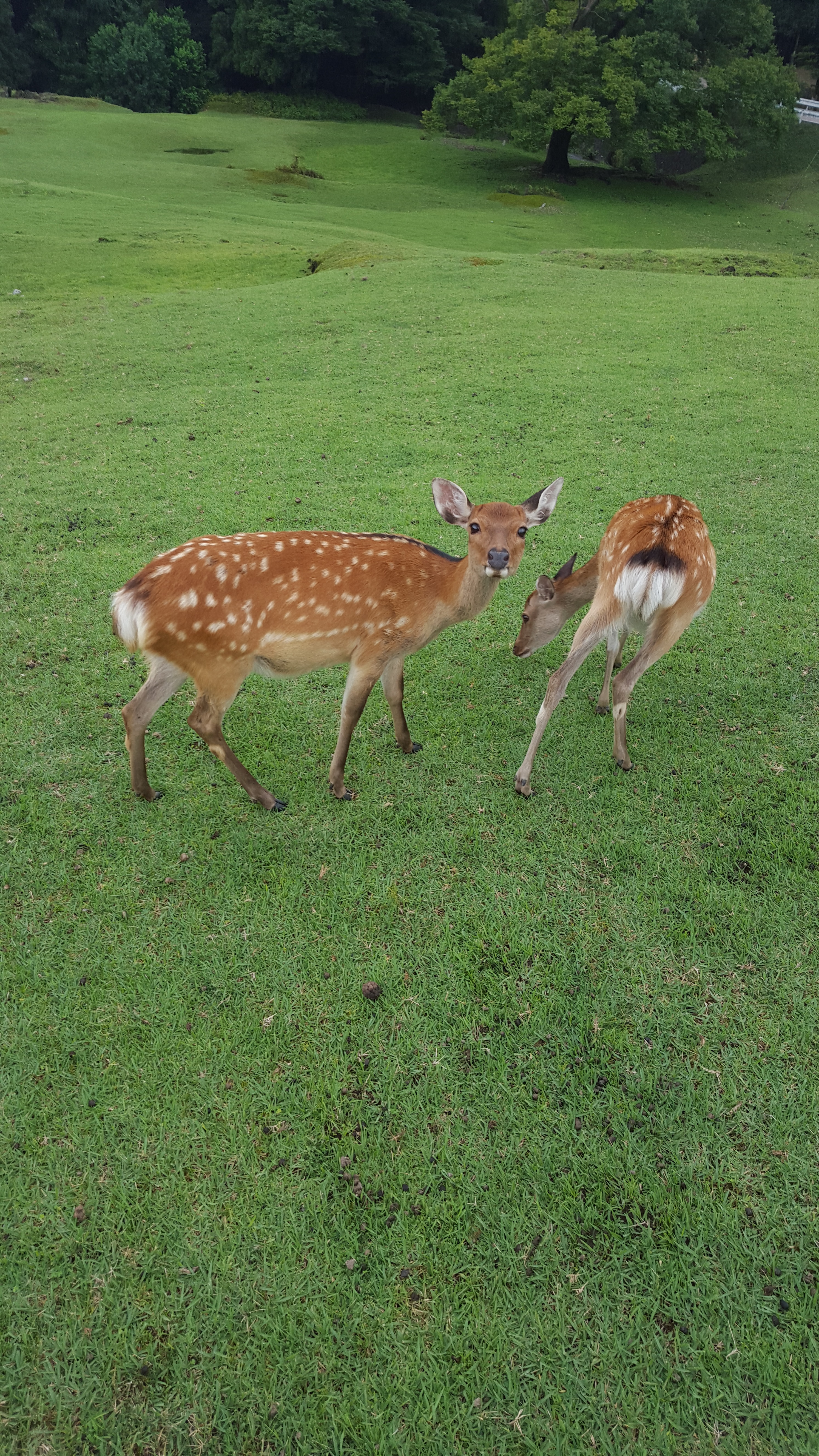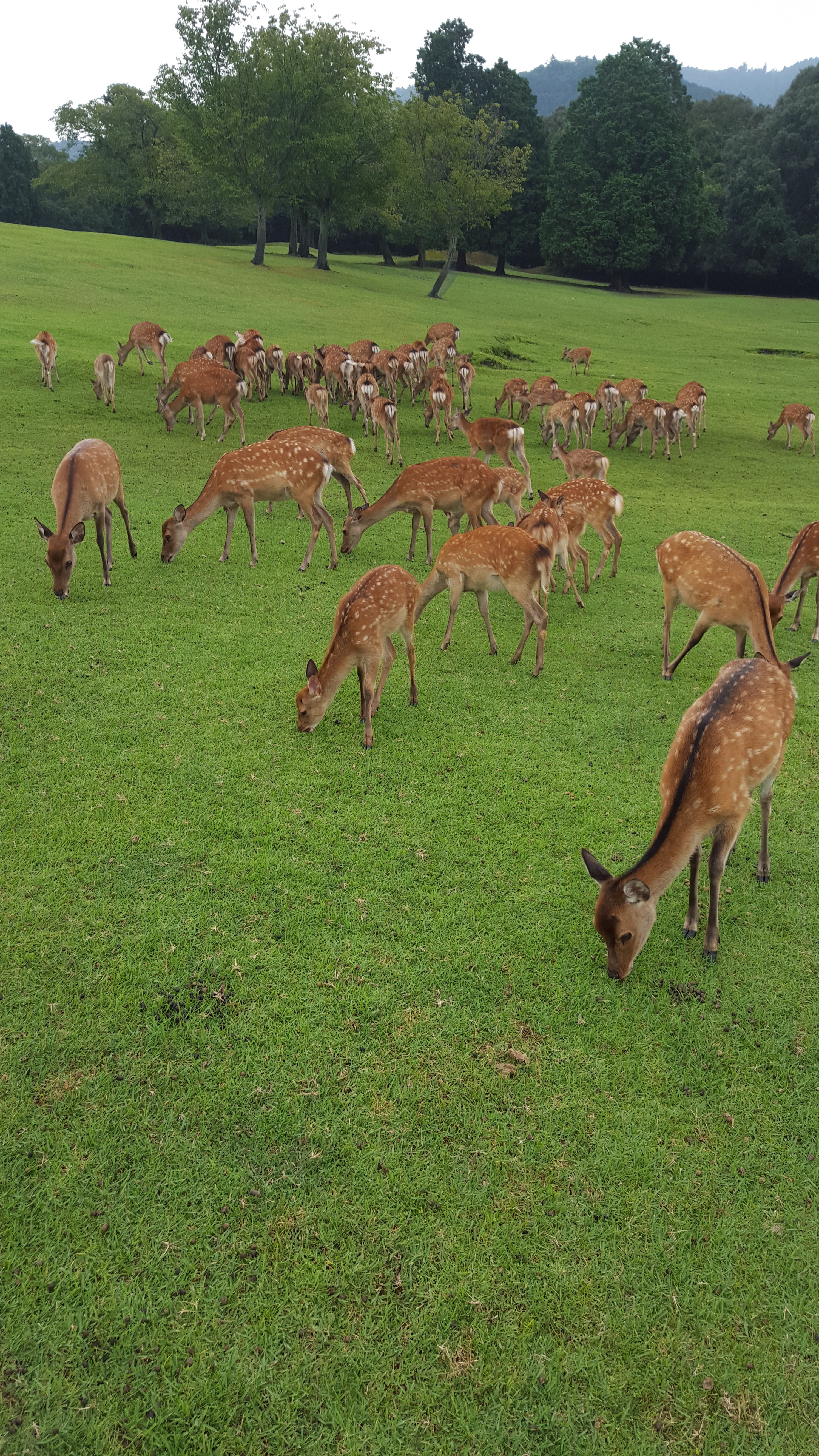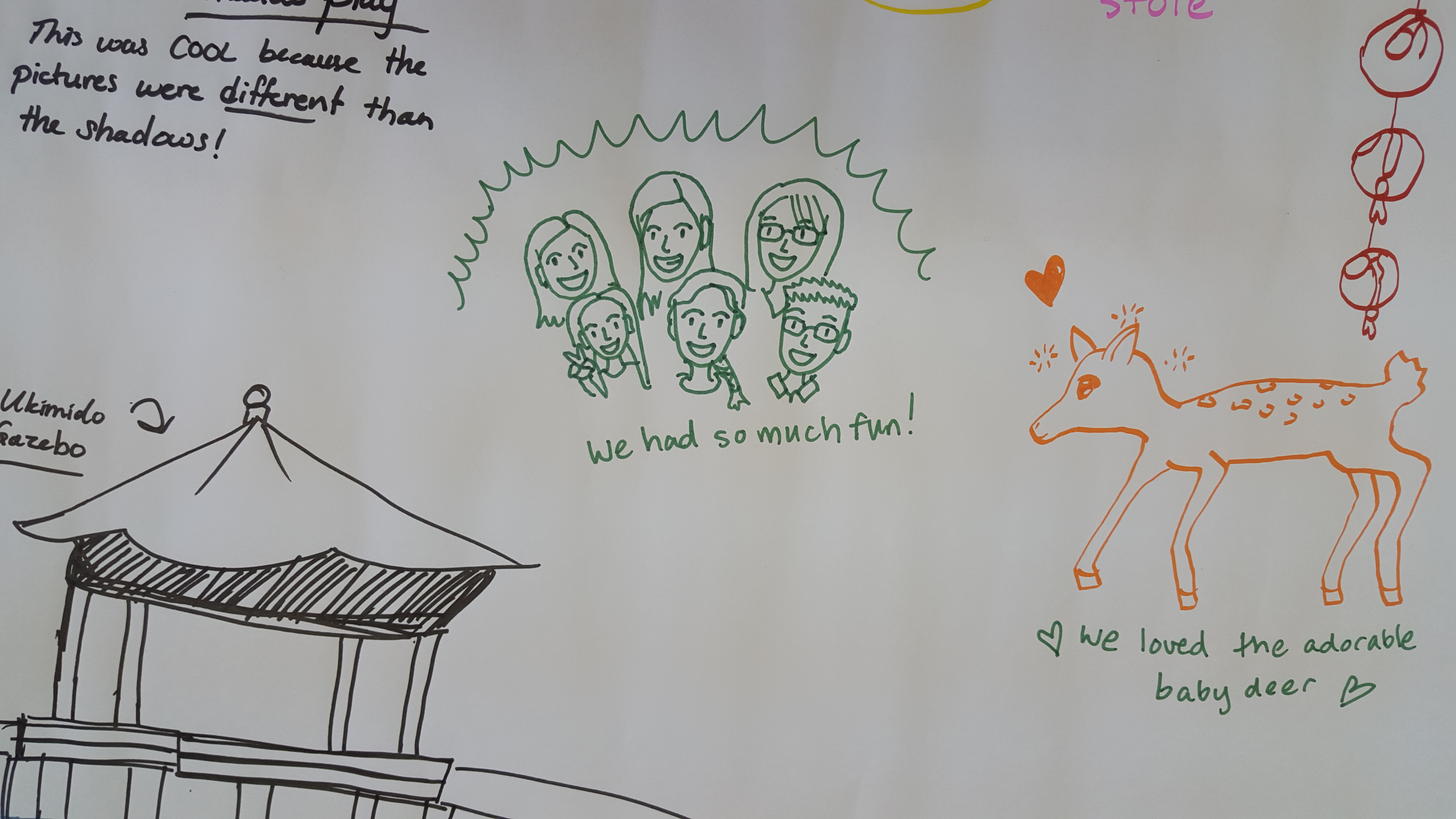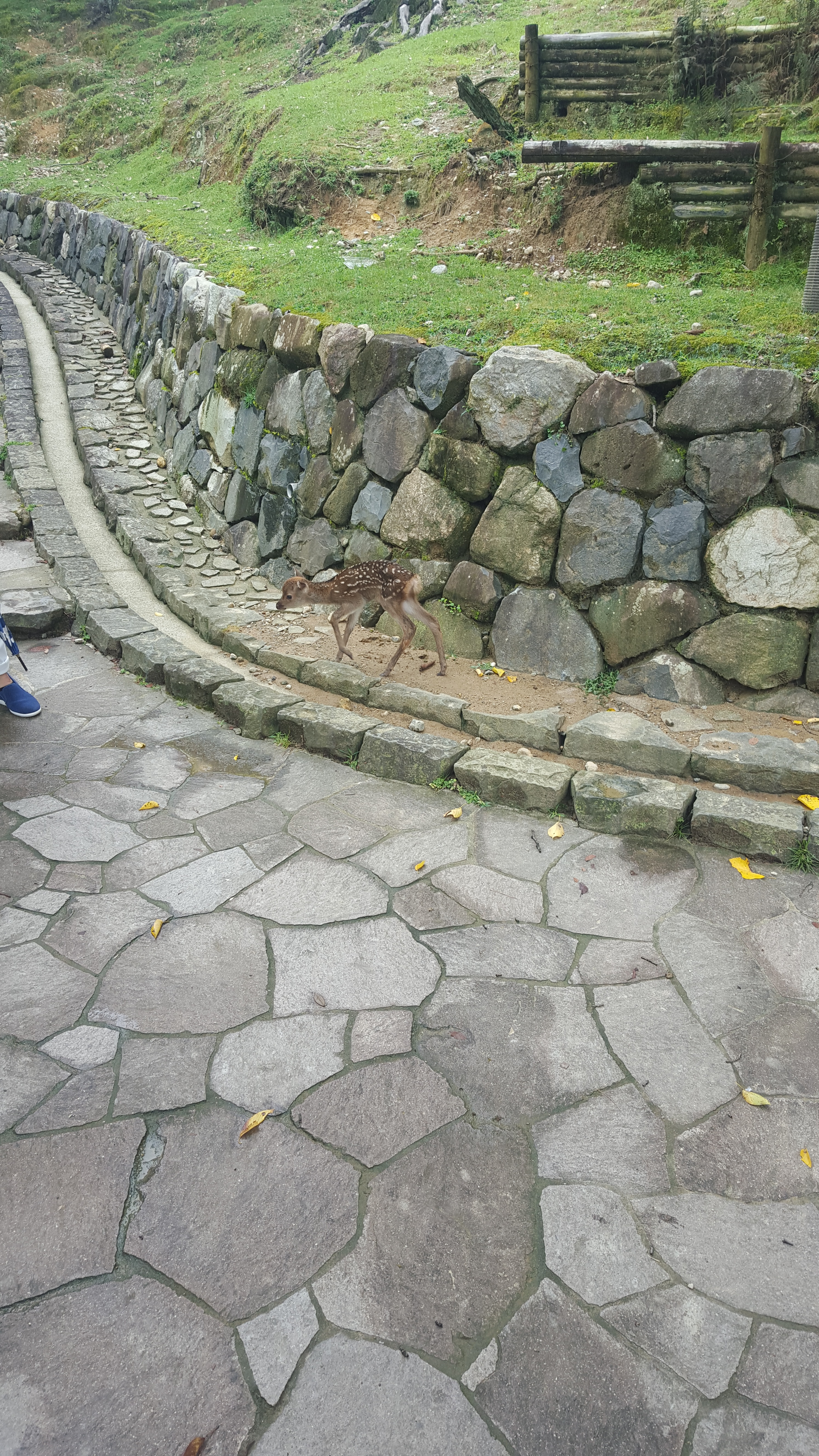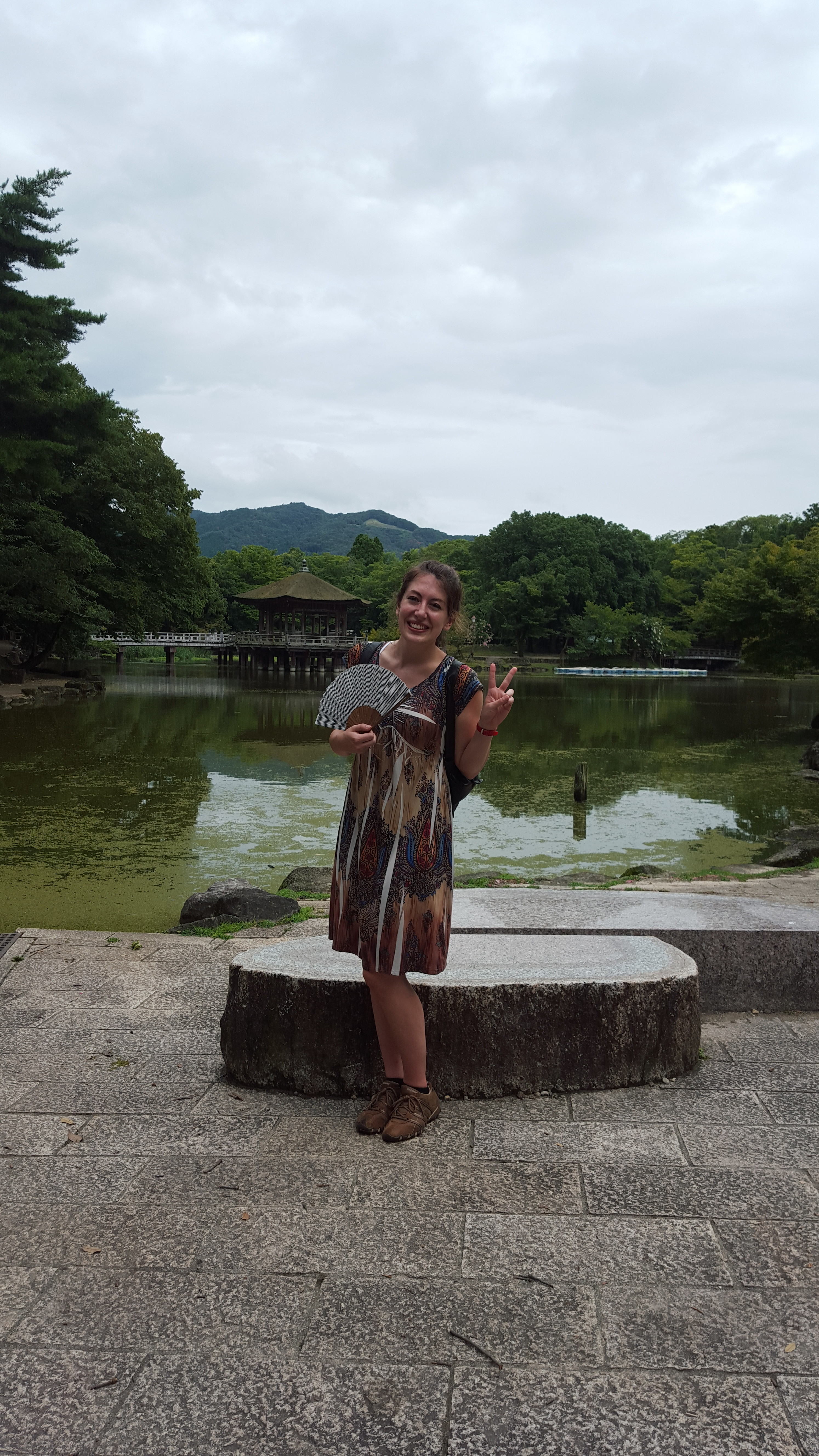 Yesterday I had the awesome opportunity to help out with a seminar for Japanese elementary teachers of English in Nara Park. A fellow JET and I acted as tourists while four teachers guided us through the park. I had a great time and even made a few friends in the process! After the seminar, we all gave a short presentation on the highlights of our tour. On my way back the station, I got to try the best mochi yet! It was green, powdered with brown sugar, and filled with red bean paste! Apparently it's famous in Nara. I wanted to take some home to Josh but it wouldn't have been fresh by the time it got to him in this heat.
A few hours later I got to meet my predecessor and we had a tasty dinner at an izakaya nearby. I have a feeling we would have become great friends over time because we eerily had a TON of things in common, haha!
After I got home, Josh and I stopped by the nearby 7-11 conbini for a nice refreshing beverage. While I was gone he had found a new shortcut there which I greatly appreciated. The other road we had been taking was not only quite narrow, but also high traffic which was not a great combination for walking/biking at night.