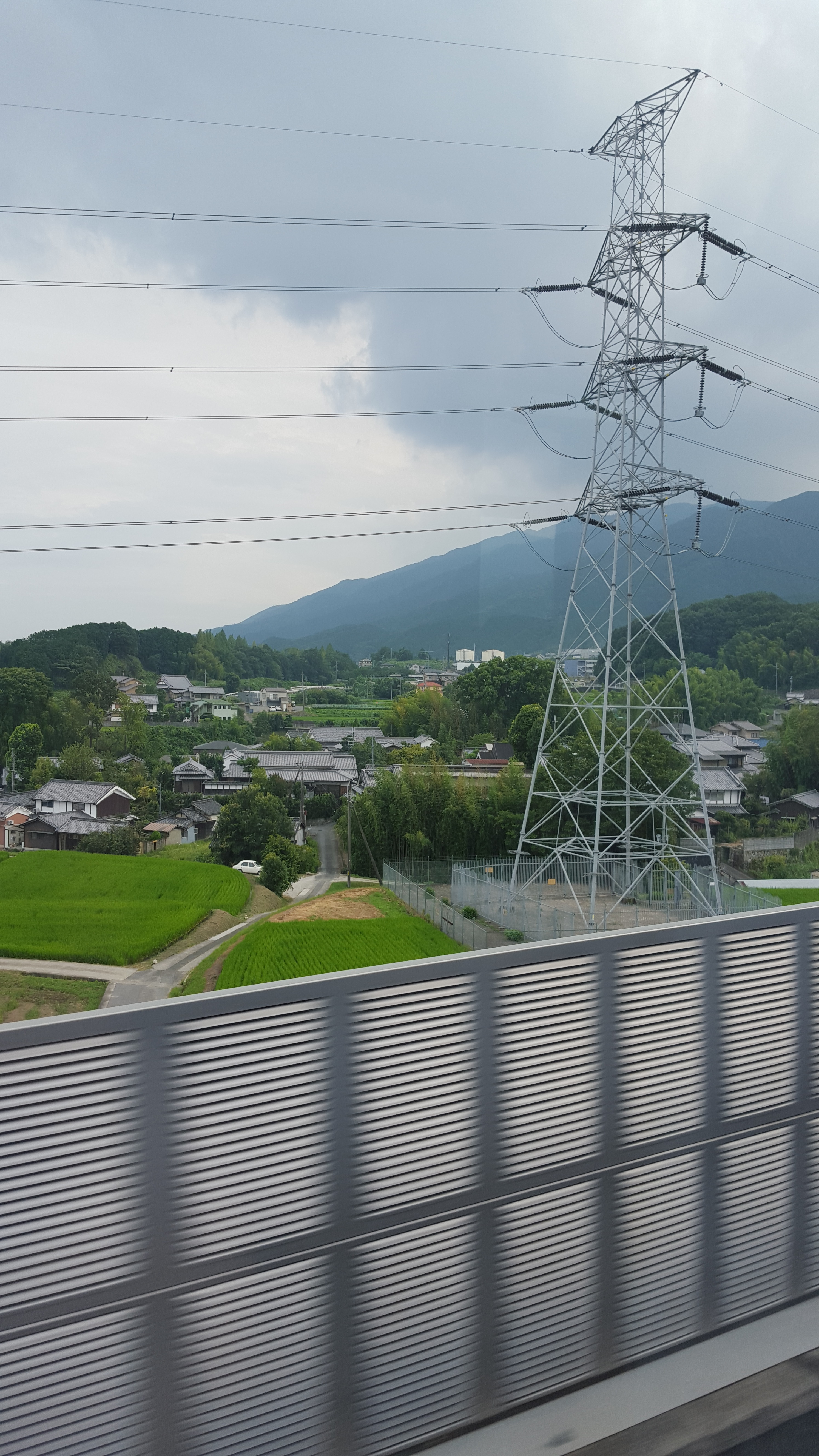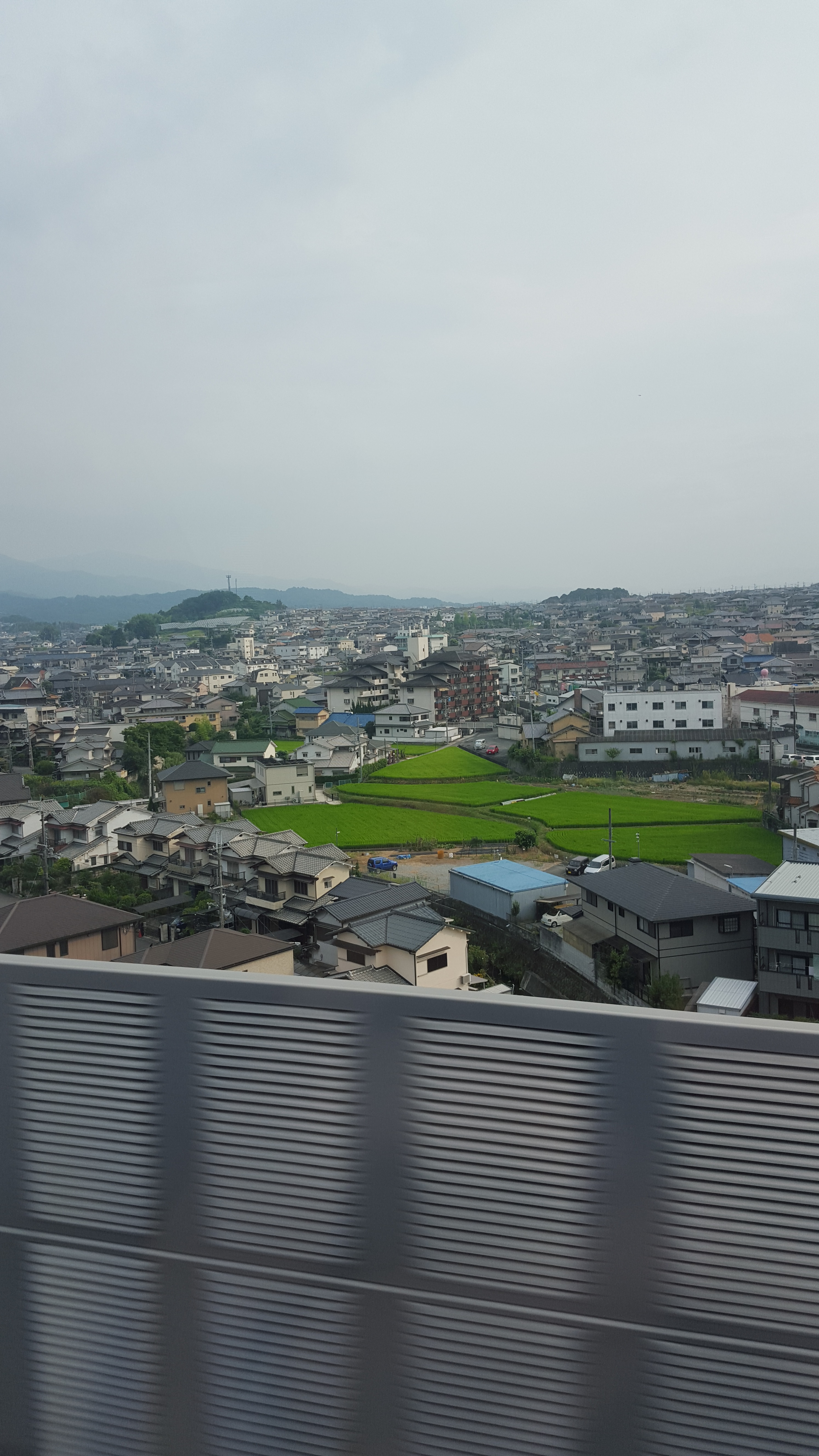 Views from the bus to Osaka on my way to pick up JoJo-kun (Josh) from the airport.
The view from the fourth floor of the KIX International Airport in Osaka. I waited here for 2 and a half hours since Josh had to go through a lengthy immigration process. I waited so nervously at the gate that I nearly jumped for joy when I saw him walk through the doors. I ran up and hugged him so tight- Josh said we nearly had a few people clapping for us, hahahaa.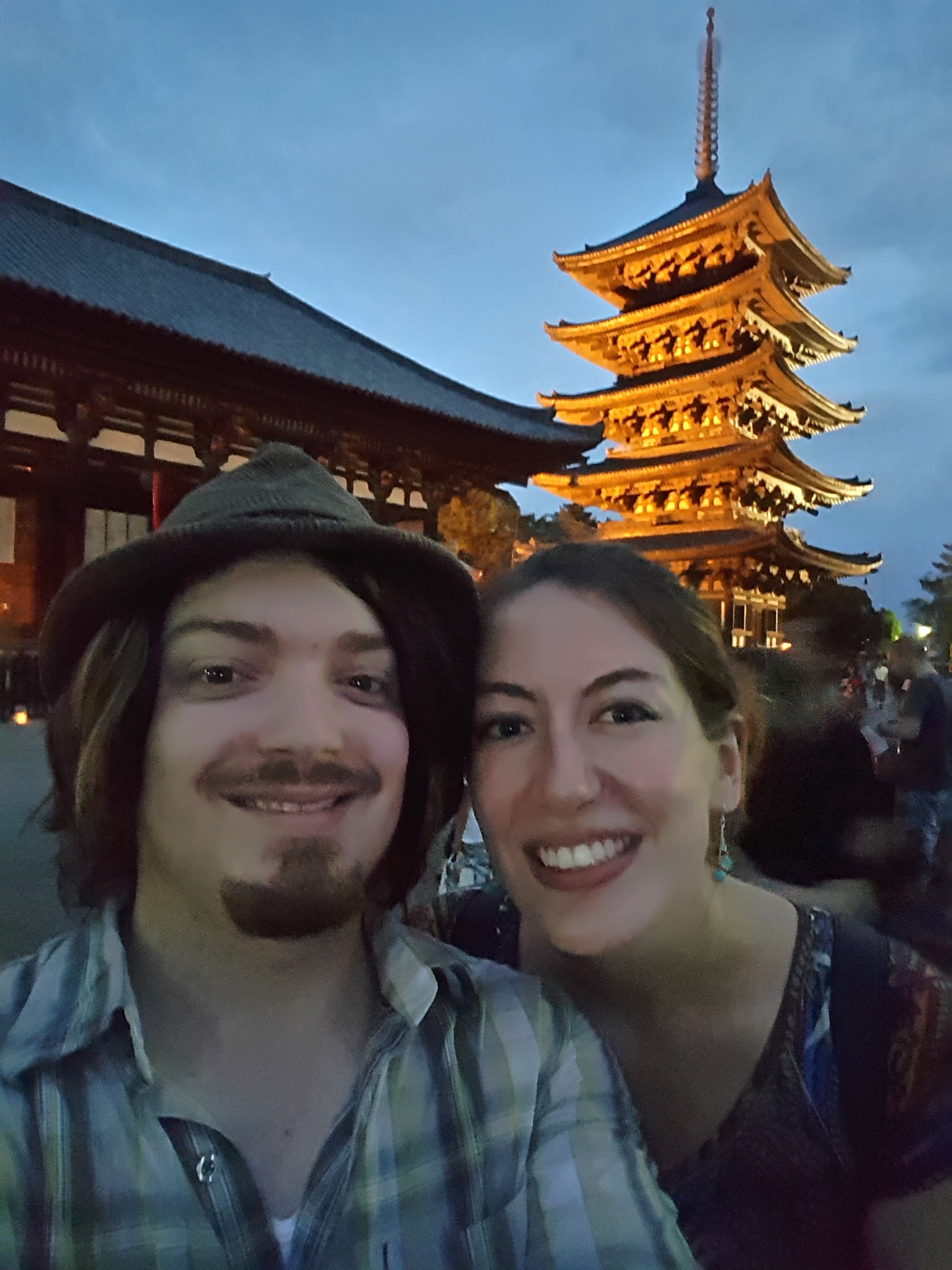 Josh and I at the Nara Tokae festival. The entirety of Nara Park was lit up with candle lanterns that traditionally guided the dead back home for Obon. Meanwhile tame deer mingled with guests, perhaps wanting a nibble of the delicious vendor food lining the walkways! I got to pet a few of the deer- they were so soft and gentle!
Josh enjoyed teasing me with my new camera-phone. We weren't prepared for how humid a Japanese summer would be- Josh said it was worse than Florida!
I've already lost a bit of weight since I've got here. I'm literally biking and walking miles a day! However, it's an enjoyable task despite the humidity (must be the endorphins).
Today I also discovered that my prefecture is the setting of a popular anime called Beyond the Boundry (Kyoukai no Kanata). Josh has actually seen the series before but we didn't make the connection until today. My new "hometown" is even featured in some of the episodes! You can see the similarities here.